March 18, 2018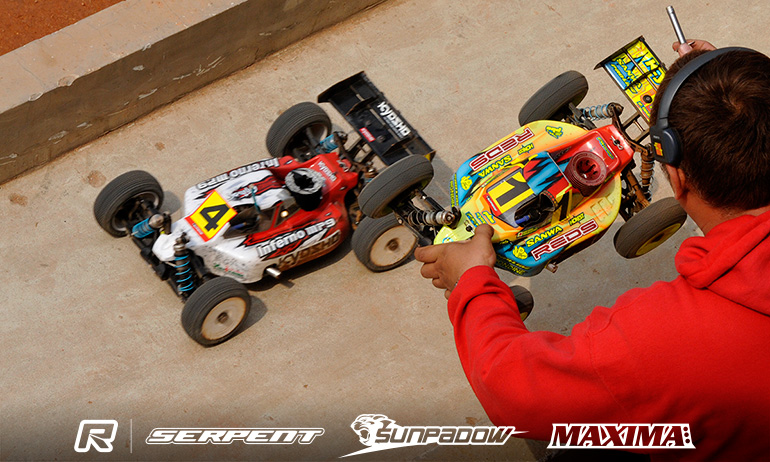 The final grid for the 1 hour SIGP Nitro A-main has been decided following both Semi Finals in Xiamen this afternoon. The first semi to get underway would see a fairly straight forward race for the top two on the grid, Takashiro Wataru and Chen Guanxian, the former taking the win by 5 seconds in what was the slower of the two semis meaning the Japanese Kyosho driver will line up 4th on the grid with Agama driver Chen on 5th. S-Workz boss Scotty Yang would be the biggest mover in the race, quickly moving up to 3rd, where he would stay to book his place in the main show with the final bump up spot from the first semi and 10th on the grid going to Zhan Wei.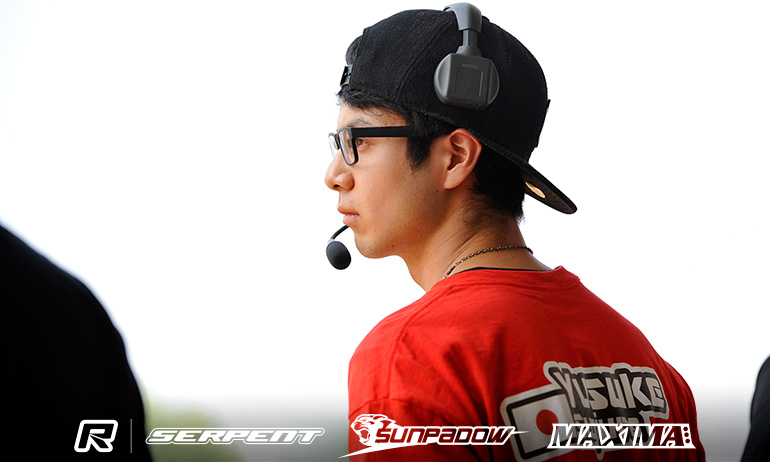 In the second and quicker of the two semi finals, Yusuke Suguira was the clear winner, crossing the line almost 27 seconds clear of second placed Kaja Novotny and will start the main final in 2nd behind pole sitter and direct qualifier Ryan Lutz. Hong Kong Tekno driver Jonathan Yeung put in a steady final to claim 3rd and will take his place on the grid in 6th. The final guaranteed bump up was set to go to Jade Lim, but an official protest against him from the Korean team for cutting the track meant he had 10 seconds added to his time, and so while he still qualified due to his faster time it was Jeon Hanyoung from Korea that took 4th.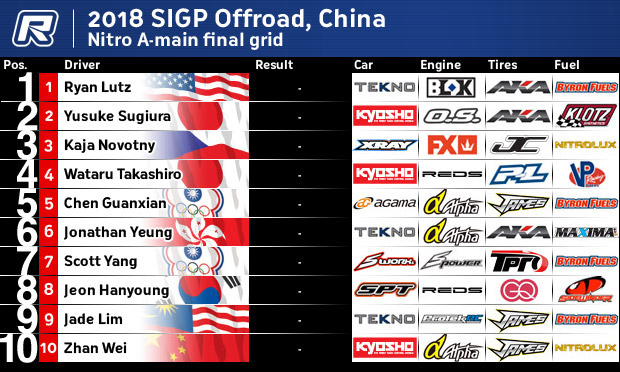 View complete event results here.
View our event image gallery here.

---