May 26, 2019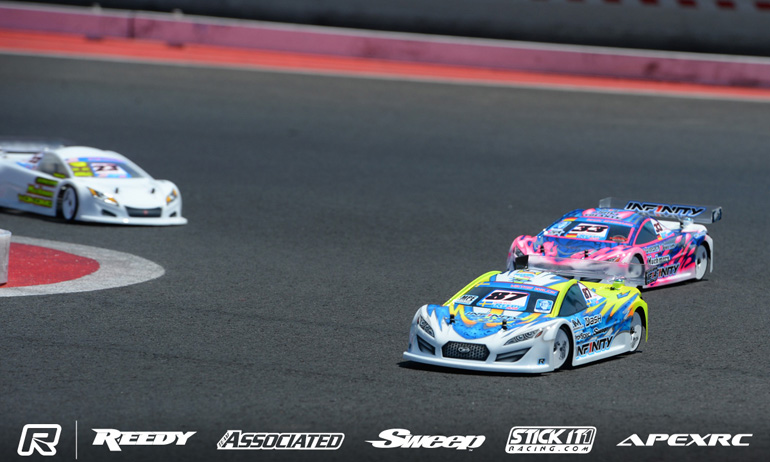 Having conceded defeat after the seventh round when, going head to head with Ronald Volker, him finishing second behind the points leader, Viktor Wilck has put himself back in the game with a win in Round 8 at the Reedy Race of Champions.  The Infinity driver added his third win of the event when from fourth on the grid he found a way passed Meen Vejrak, Ryan Cavalieri and team-mate Marc Rheinard for the crucial win.  Lining up in the other encounter, Volker could only manage 3rd from fourth on the grid, the result the Yokomo driver's second worst finish of the event.  On the points table, Wilck is now 2-points off Volker with 4-scheduled rounds of racing remaining however with bad weather forecast for tomorrow it is widely expected that the 22nd running of the Reedy Race will be determined on 10 rounds. For Wilck this means he needs wins from today's remaining two runs, with Volker currently having the advantage of more wins should the tie break be called into play.  Winning the race in which Volker was running, Akio Sobue's second win of the day moves him into contention for a podium finish with that battle set to be between him and team-mate & defending champion Rheinard.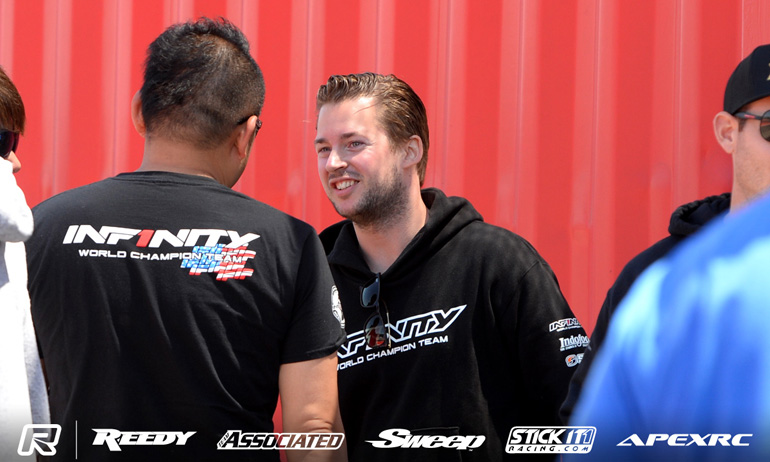 'At least now we have a small chance. It's still open', was Wilck's reaction after the latest round.  The former Champion continued, 'we just need some more rounds with Ronald.  He has one more win than me so I need to go for wins. Again I start behind him in the next one but my car is really good, so I'll be going for it'.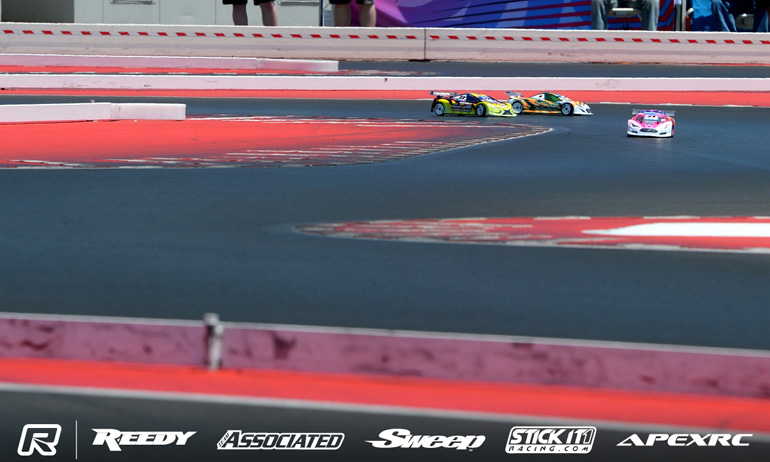 Volker said, 'I had a lot of understeer for some reason. I couldn't fight at all but at least I got a P3 on the last lap'.  Looking to claim a 4th Reedy Race title, asked if he knew the reason for the understeer he replied, 'it's hard to tell if it was the change to the car or the track.  This round was the highest the wind has been since we've been here'.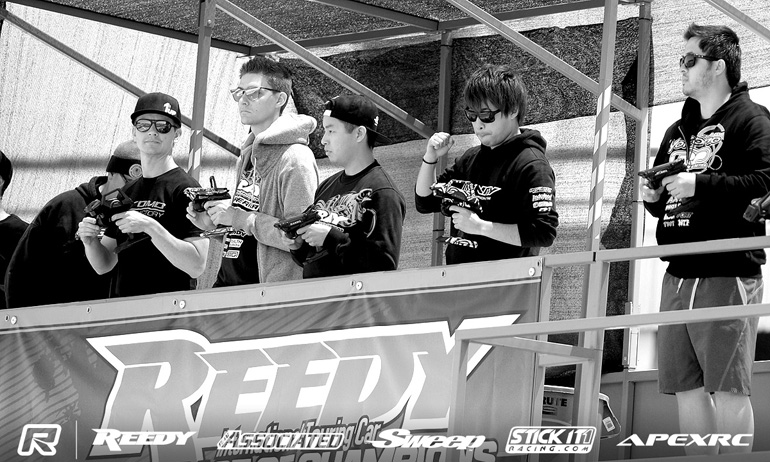 Sobue echoed Volker's thoughts on the wind, the Japanese driver saying, 'it was more windy and this made the track feel different'.  He added, 'my car was easy to drive but I was lucky that Nicholas, JJ and Ronald were fighting with each other as it took the pressure off me'.  Only 1-point off third place in the points, last year's podium finisher said, 'the top two are out of reach but I will try to fight Marc for the podium'.
View the event image gallery here.

---