July 1, 2008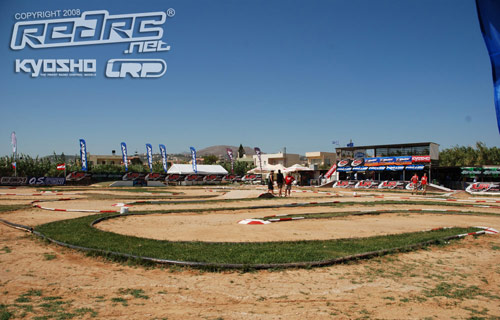 The final countdown is under way here in Crete for the start of the 2008 EFRA European 1:8 Off Road Championship with the sunshine beating down on the IMC track.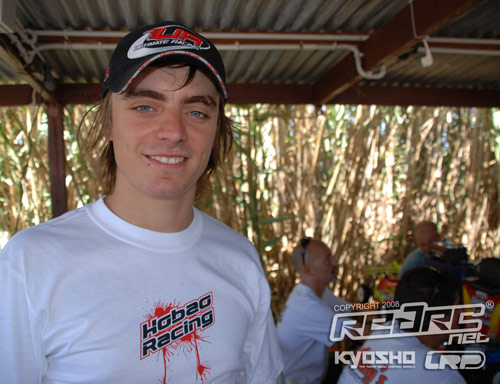 The whos who of European off road are here and they are all looking to get their hands on the title currently held by Robert Battle. The young Spaniard is looking forward to the challenge of trying to retain his crown here on the Greek Island but is a little concerned over the small pebbles coming through the track surface. A concern raised by many of the drivers here. In terms of new parts on his GRP Hobao a slighted revised body shell is the only significant change.
The biggest news here is the all new Serpent prototype car that Joern Nuermann is running. The German who has tested the car already and says it a major step forward on the previous prototype and appears very confident that it will show well here. Unfortunately the car is being kept under wraps for the moment.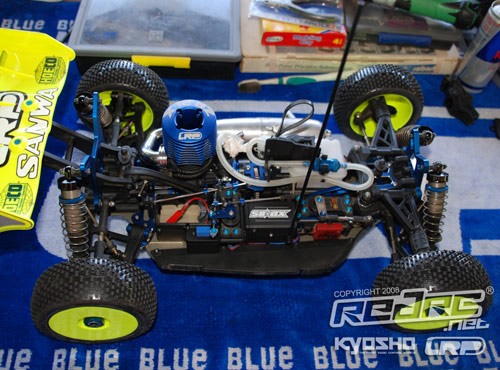 Other product news from around the pits includes new big bore shock from LRP which are being run on Hubert Honigl car and leading Mugen driver Daniel Vega is trying some lightweight parts on his Mugen. News from the Kyosho team is that they will stick with the tried and trusted MP777. No MP9 will run as the car that won the recent Kyosho Masters was the C prototype version of the new car with a few small changes planned for the production model.
The first free practice run is due to get underway in just under an hour after which we will bring you the drivers first impression of the track as they settle themselves into the event.
Check out our event image gallery here.
---