November 14, 2010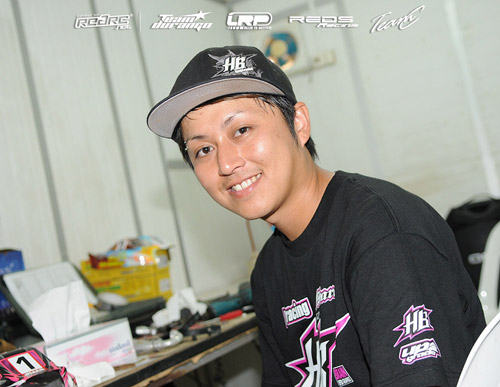 The 12 drivers that will battle it out later today for the 2010 IFMAR 1:8 Off Road World Championship here in Pattaya Thailand has been decided with reigning champion Atsushi Hara the man that will start the 1-hour encounter from pole position.  Hara took victory in the first of the Semi finals which was the faster of the two with Cody King, who was in the same race, securing second on the starting grid.  The winner of the second Semi A final, Top Qualifier Jared Tebo will line up third followed by Ryan Maifield and Billy Easton. Serpent's Easton, who came up from the 1/4 finals, pushed Tebo hard for the win in the 30-minute race showing he could be a real threat this evening.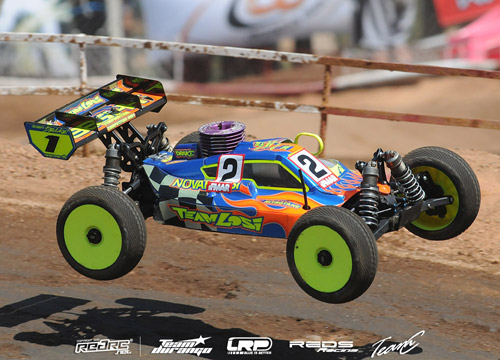 The biggest casualty of the Semis was 2008 Top Qualifier and runner-up Mike Truhe who flamed out coming up to his first fuel stop ending his chances of getting through.  Losi team-mate Adam Drake just made it through after a battle to the line with France's Jerome Aigoin and will start on the 12th and final spot on the grid as the sole 8ight entry.  Others to fall by the wayside were 2008 finalists Ty Tessmann and Travis Amezcua.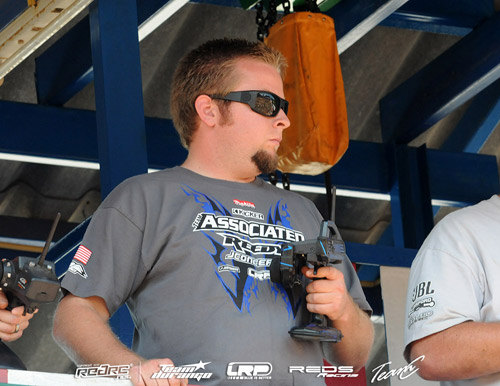 Team Associated are the best represented manufacturer with three RC8Bs on the grid, Ryan Manifield best of those in fourth, despite damaging his car.  The find of the 13th running of the World Championships, debutant Kyle McBride from Australia has put his name firmly on the map and will join 2008 podium finisher Renaud Savoya in carrying Mugen's hopes of a third title.  Eight different manufacturers will compete for the sport's biggest prize, Jeremy Kortz putting his Hobao through to carry No.7 and the 2nd of the buggy newcomers LRP also making the cut with young German talent Joern Neumann to start 10th.
A-Main starting grid
1. Atsushi HARA (JP) – Hot Bodies/OS
2. Cody KING (US) – Kyosho/Orion
3. Jared TEBO (US) – Kyosho/Orion
4. Ryan MAIFIELD (US) – Associated/Reedy
5. Billy Easton (US) – Serpent/RB
6. Ryan CAVALIERI (US) – Associated/Orion
7. Jeremy KORTZ (US) – Hobao/Werks
8. Renaud SAVOYA (FR) – Mugen/RB
9. Kyle MCBRIDE (AUS) – Mugen/OS
10.Joern NEUMANN (DE) – LRP/LRP
11.Robert BATLLE (ES) – Associated/Novarossi
12.Adam DRAKE (US) – Losi/Novarossi
View the official event results here.
View the event photo gallery here.
---