November 9, 2010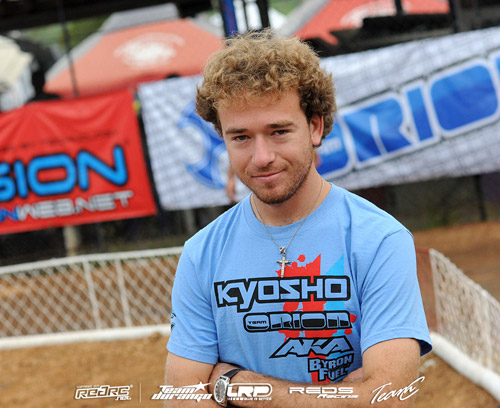 Fastest yesterday, Kyosho's Jared Tebo continued to set the bench mark in terms of outright pace as he recorded the fastest lap so far of the championships in this morning's third free practice. Running on a track that underwent a lot of patching, he set a 44.840 lap to top the time sheets by the biggest margin yet ahead of fellow countryman Travis Amezcua. Kyosho team-manager Joe Pillars, who is pitman for Tebo, described the morning run as near perfect saying everything came together with driver, car and tyres all performing really good.  In the second group to take to the track Tebo found the track still a little too oily after the overnight treatment and plans to wait for the track to come up rather than change anything on the AKA shod MP9.  It was a good morning for the Kyosho/Orion/AKA squad with Cody King setting the third fastest time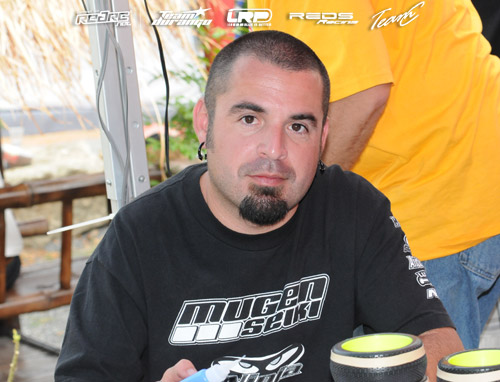 Running his Mugen the very same same as he did yesterday when he ended up being fourth fastest, Travis Amezcua said the track work had made his MBX-6 a lot easier to drive.  Other than running wide a couple of times as he adapted to the new conditions, the 2008 Finalist described the run as clean and like Tebo doesn't plan to change anything for the day's second and final practice.  Today's practice will determine the reseed for qualifying with each driver's three fastest consecutive laps being used.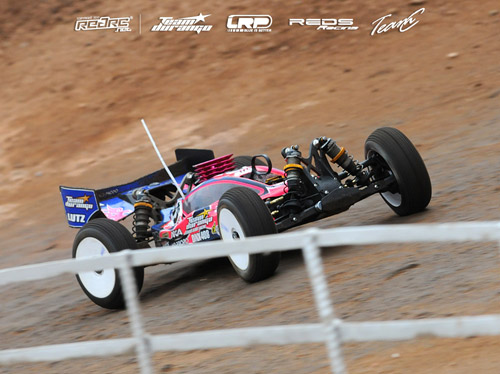 After a difficult opening day new Team Durango signing Ryan Lutz is much happier with his pace managing the fourth fastest time this morning.  Having been set back by a sticking throttle linkage, the American said the patching of the track had really helped as it was now more suited to his driving style.  Planning to focus on his driving in FP4, the only change planned to his set-up is a switch to a heavier centre diff oil.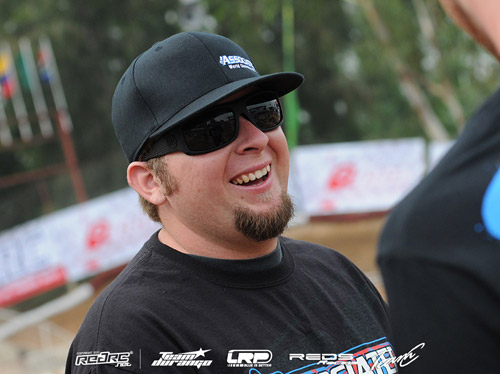 Setting the fifth fastest lap, Team Associated's Ryan Maifield said he liked the track better today and was also happier with his Reedy powered RC8B.  Having changed to lighter diff and heavier shock oil along with adjusting the rear sway bar the car felt better overall but at the cost of a little steering.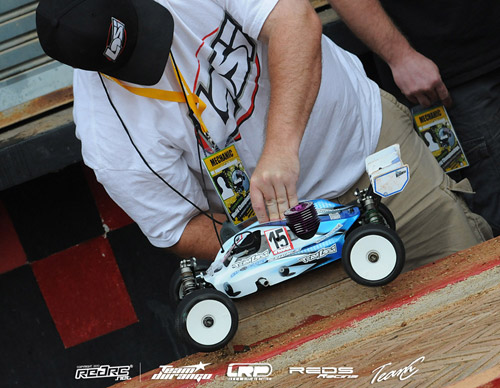 Darren Bloomfield was fastest of the Team Losi drivers, the British Champion setting the sixth fastest lap time despite him not having been to the Pattaya track previously.  Setting a best time of 46.068, Bloomfield admitted he is getting on a lot better than expected.  Having heard it was a very difficult track to learn he said after just three runs he is really comfortable with it and likes the neat and tidy driving style that the track requires.
Defending champion Atsushi Hara could only manage the 10th fastest time but the Japanese driver had the disadvantage of being in the first group on the reworked track. Afterwards the Hot Bodies team leader said for the conditions his D8 felt good and he was able to run very consistent laps.  Running short of the ten minutes in terms of fuel Hara plans to run the same set-up in the final practice as he looks to take it to Tebo.
View the official event results here.
View the event photo gallery here.
---