April 29, 2017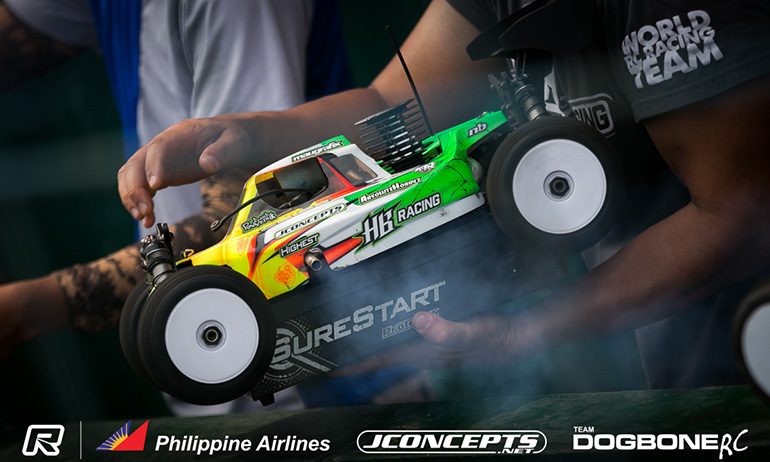 After a below par performance in the first qualifier of Day 2 of the Philippine Masters following his domination of the opening day, David Ronnefalk bounced back with a new fastest TQ run that all but secures him the overall TQ for tomorrow's 1-hour A-Main in Manila. Unable to double up on his Q3 TQ, Ty Tessmann would finish 1.5-seconds off his Swedish rival's pace meaning the Canadian needs to take the fifth & final qualifier in a new faster time something he conceded was not likely.  Kyle McBride would complete the Top 3 in a round that saw trouble for Atsushi Hara, his car suffering a flame out, and Aaron Stringer, tyre gluing issues leaving him a non-starter.  Enjoying his best run, Adam Drake would claim a P4 ahead of fellow US racers Richard Saxton and Aaron Gomez.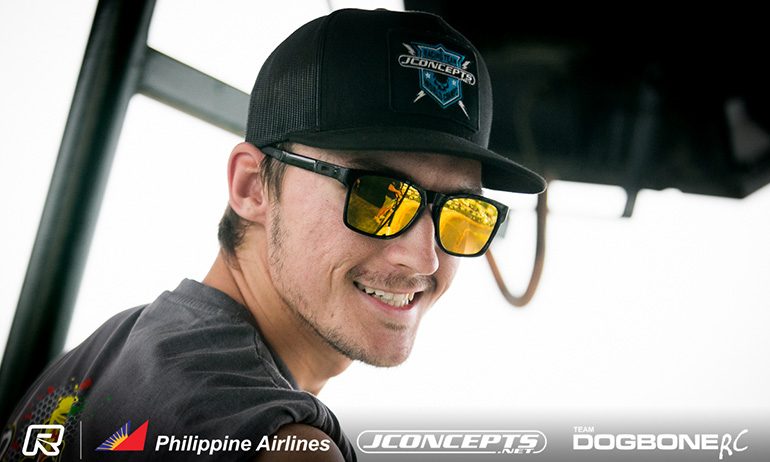 'Adrien (Bertin) used to call it a morning run and that is what happen in Q3, I left my car unchanged for that one because I knew mistakes were the problem not the car',  was Ronnefalk's reaction after Q4.  The World Champion added, 'the temperature went up a little so the car was working even better that time', a fact highlighted by him laying down a new fastest lap time of 30.181 seconds.  Commenting on that lap he said, 'I didn't even push at all on that lap.  It's easy to go around but if you push it can bite you so I drove super tight in the corners without pushing too hard'. Looking to the final qualifier, he said, 'it will not be as late as yesterday but I might have to go down (with the oils).  I will also change my motor venturi to get more power but other than that the car is amazing'.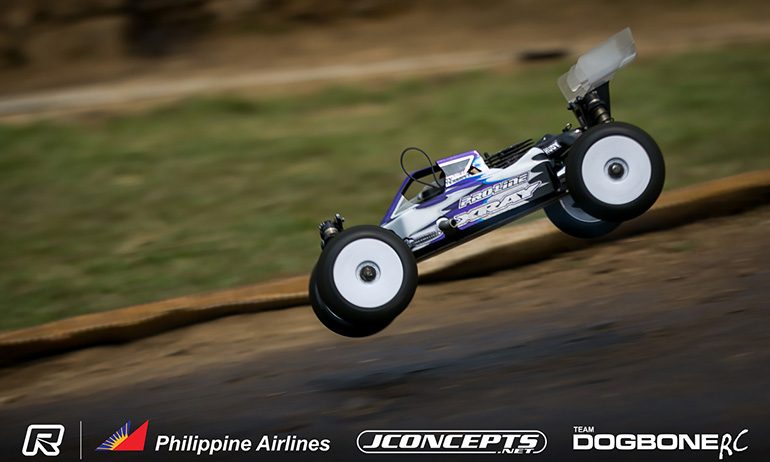 Commenting on his P2 for the round, Tessmann said , 'we ran everything the same as the first one but I think the tyres were a little too soft that one'.  He continued, 'I didn't have quite as much grip, it was squirmy I guess so for the last one I'll try X2 Fugitives to see how they are for the mains so we can try to find a tyre that is more stable for the final'.  Asked if the final was now his focus, the former World Champion said, 'it would be nice to go for the TQ but we need to get ourself ready for the finals'.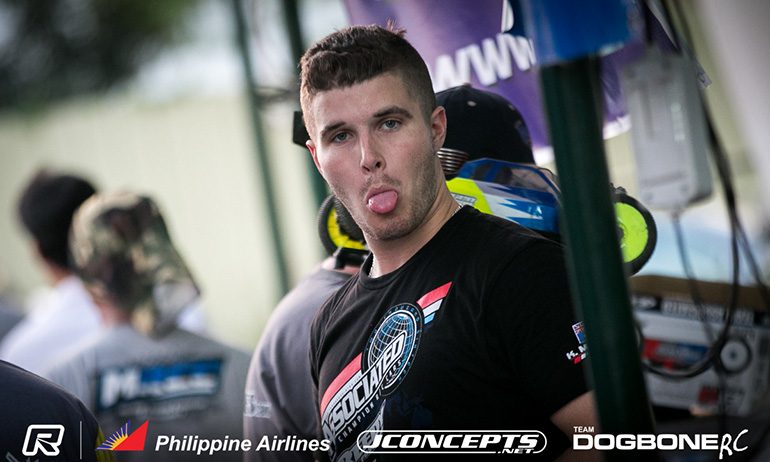 'Same old story, I was going good at the start and then crashed', was how McBride described his latest run in which he would come up short on the triple costing him 4-seconds.  The Associated driver continued, 'we are pretty much on pace and good for the final'.  Looking on target for third on the grid, the 21-year-old from Brisbane plans to use the final qualifier to test saying, 'I want to make one small change for the last qualifier to try and get see if I can get a little more steering'.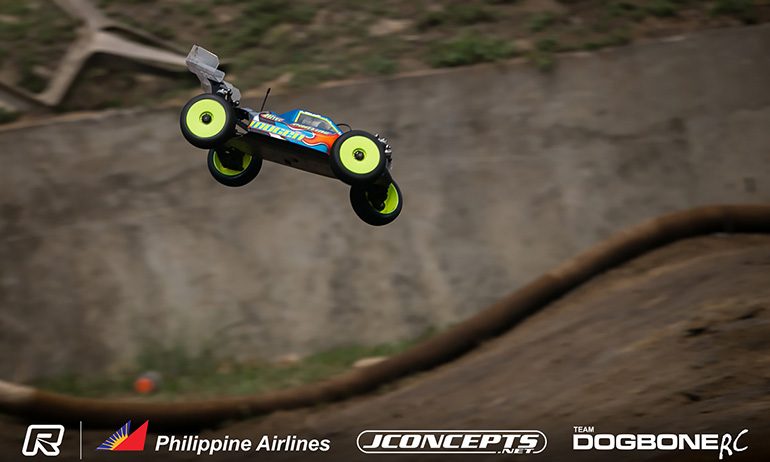 The driver who put the Philippine Masters on the international map setting it up for the growth of the big name drivers in attendance for this the biggest year of the event, Drake was happier with his Mugen for Q4. He said, 'the balance is better now which made it easier to drive but my tyres were too soft'.  He continued, 'it was dusty but still had really good grip and my tyres got too hot so I have just got to get the tyres figured out'.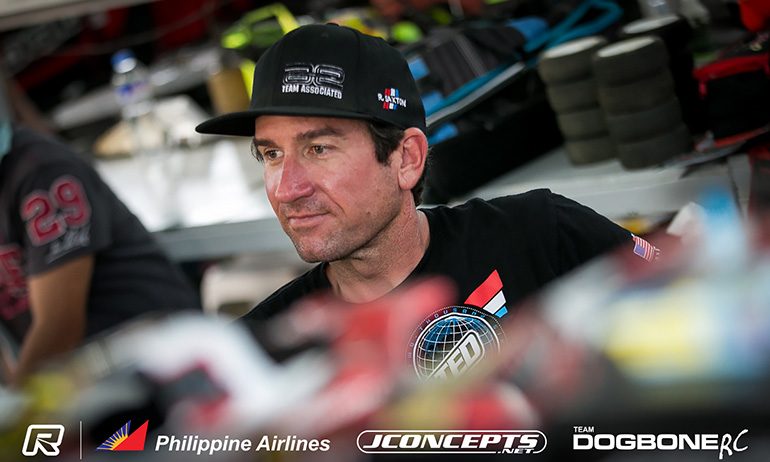 Setting the fifth fastest time, Saxton said, 'Having talked with Kyle about his shock set-up, I saw what he was saying and took his advice so I changed from Fastrace shock caps to Associated production caps with emulsion shocks.  Comparing the car to Q3, the 'King' continued, 'my car was easier to drive and it was better over the bumps'.  For the final qualifier he plans to continue to head further towards McBride's set-up.
View complete event results here.
View our event image gallery here.

---