July 27, 2008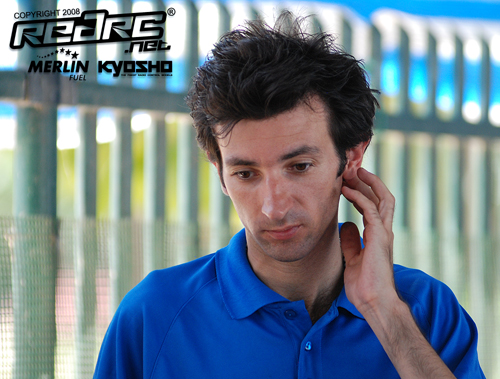 Big news from Spain is that defending champion Lamberto Collari is out after suffering a middle layshaft failure during the Semi Final A, which means that by 16:30 this evening we are guaranteed to have a new European Champion. The Italian star lasted just 4 minutes into the final having progressed from the 1/4 finals.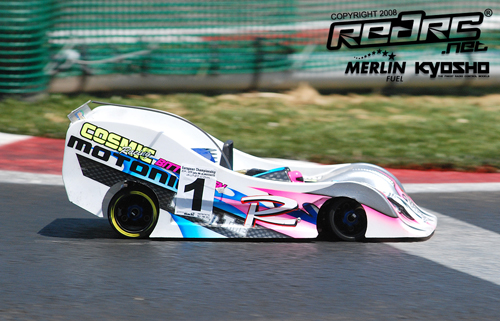 The first Semi Final saw Dario Balestri win to secure his place in the Main final. The Motonica driver was pretty much in control throughout, but behind there was a great battle for second between Adrien Bertin and Walter Salemi. Bertin's race got off to a terrible start as he was given a Stop & Go penalty but the Kyosho driver put in a great recovery drive catching up Salemi and passing him on the penultimate lap as the pair touched, sending Salemi's car airbourne, however the Italian still crossed the line in third. That position was later to become 2nd as the fuel tank in Bertin's car failed to pass race scrutiny, proving to be too large despite a re test.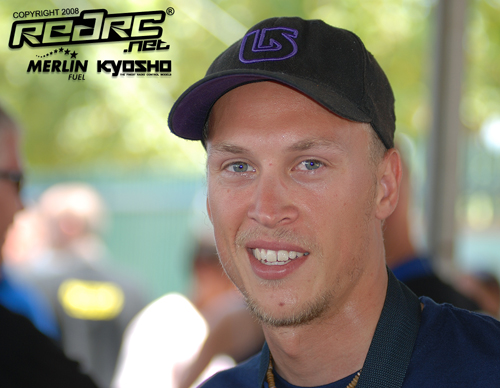 The Semi A went the way of EC Warm Up Race winner Robert Pietsch while behind him Michael Salven got the better of a very impressive Jernej Vuga, the former Euro B Champion crossing the line right on the rear of Salven's Serpent. Posting the fastest time of the non top 2 finshers Vuga will progress to the final along Andrea Cristiani who was fourth in the Semi Final A, the quickest of the 2 finals.
UPDATE: Adrien Bertin is submitting a protest to the decision on his fuel tank based on the procedure used. We will inform you of the final decision.
The Main final line-up (provisional)
1. Massimo Fantini – Serpent
2. Daniele Ielasi – Shepherd
3. Andrea Pirani – Mugen
4. Oscar Cabezas – Serpent
5. Robert Pietsch – Shepherd
6. Michael Salven – Serpent
7. Jernej Vuga – Mugen
8. Dario Balestri – Motonica
9. Andrea Cristiani – Serpent
10.Walter Salemi – Mugen
View our image gallery here.
---