January 11, 2015
David Ronnefalk took an easy win in A1 of 2WD Buggy at the DHI Cup this morning.  The Top Qualifier's race was made all the easier when his only true challenger for the win Joern Neumann crashed on the second lap.  This allowed third place starter Michal Orlowski up to second where he would stay until the end while up front Ronnefalk stretch his lead to almost 10 seconds while Neumann had to settle for third.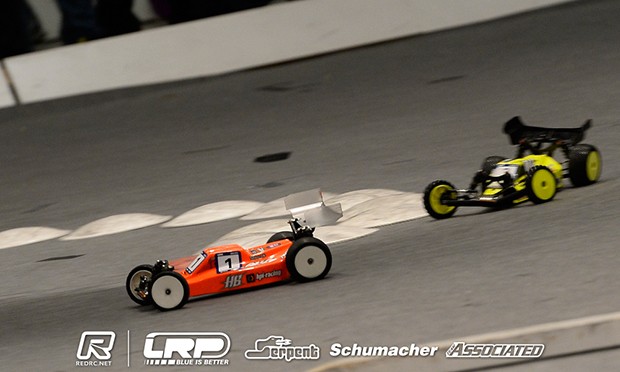 Ronnefalk, who set the fastest lap of the race, being the only driver to break into the 18-seconds, joked 'that was probably the best I have driven this year'.  For sure the Swede's cleanest 5-minutes around the carpet surface track all weekend, he said once Neumann, also at the controls of Team C TM2, crashed it was 'a pretty easy race' after that.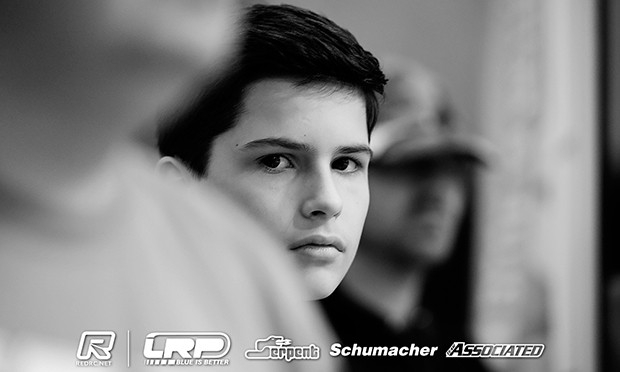 13-year-old Orlowski described the race as his slowest of the weekend but said once he got by Neumann his only aim was to keep out of trouble and maintain position.  Admitting he lacks the outright pace to match both Ronnefalk and Neumann, the Polish talent said it was always his plan to wait for mistakes from the two ahead of him and that worked out for him.  Not wanting to risk the second position he inherited from Neumann he said trying to catch up Ronnefalk never entered his mind.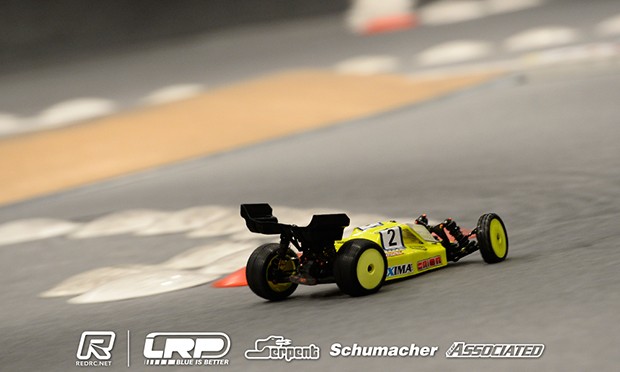 'Bad driving, too many mistakes', was Neumann straight up summary of his A1 performance.  Having finished up yesterday dominating 4WD qualifying, the German said his mistake was down to him being too cautious with his use of throttle into the back double.  Very easy to over jump in 4WD he said he just didn't give his Orion powered TM2 enough power.  Having applied pressure on Ronnefalk for the first lap he said with better driving in A2 he is confident as the car is really good.  Behind Neumann last year's Top Qualifier and podium finish Oskar Levin took his Team C to fourth.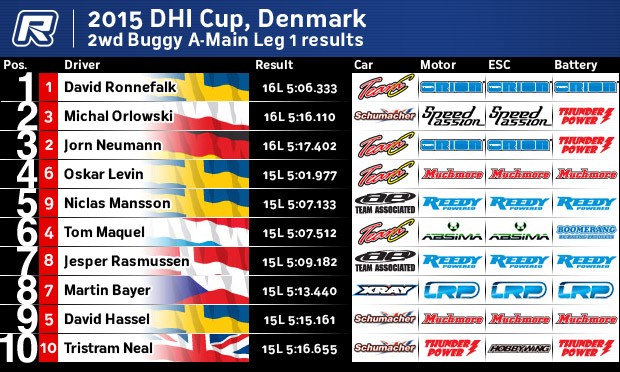 View complete offroad event results here.
View the event image gallery here.

---