February 9, 2014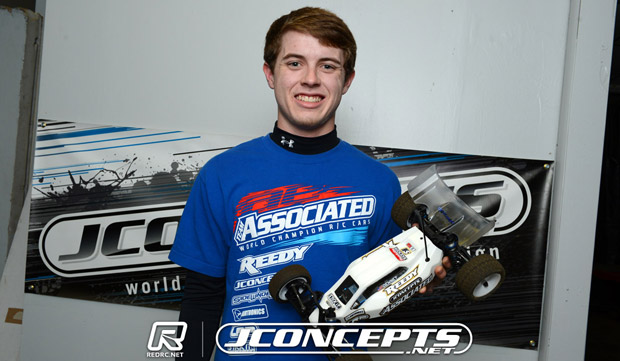 Tanner Denney has claimed the first major TQ for Team Associated's all new B5, the 18-year-old taking the honour of Top Qualifier in 2WD Buggy at the opening round of the JConcepts Indoor National Series in St.Louis.  Having TQ'd Q2, the Arizona driver backed up his 21-lap run with another in Q3 to put the pole position beyond reach of his only potential rival for the top spot, team-mate Steven Hartson.  Despite a late decision by the organisers of the Winter Indoor Nationals to add a fourth round of qualifying at the SmacTrac, Hartson's 20-lap topping Q1 pace means that if if he was to TQ the final qualifier he would loose on tie break a 22-lap run needed is beyond even the World Champion.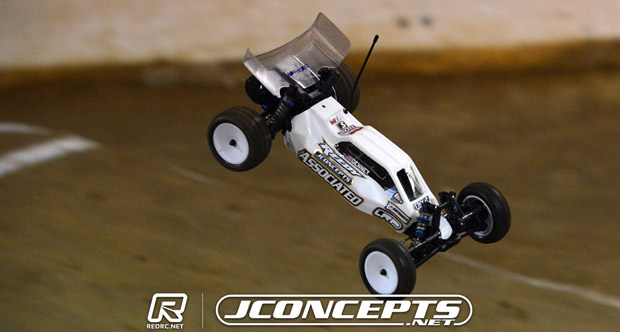 Pleased at being the driver to claim the B5's first significant achievement on what is the new platforms debut race weekend, Denney said he couldn't have asked for more from it.  Running a fully stock kit, the Arizona driver hasn't changed anything since first laying it down on the track yesterday morning adding that he has tested its strength a number of times with it passing the test with ease.  Commenting on his Q3 run, he said he made a couple of mistakes early in the run but able to 'regroup' he was able to take the round.  Despite feeling the groove had got even smaller and describing the conditions as 'very loose' he was able to set a new fastest lap in the round with posting a 14.233 lap.  Looking forward to the finals, the rest of the grid set to be determined in the morning's newly added fourth qualifier, Denney said TLR driver JP Richards who again finished second fastest to him in Q3 is 'fast'.  While Hartson had a rough Q2 & 3 he said his team-mate is always going to be factor no matter where he starts the race from.  With the winner of the B-main set to bump up making for an 11-car grid, he added on such a small track that everyone is going to be a factor.  Predicting that they will catch traffic within a minute he said he has to be patient but joked 'everyone knows I not the most patient driver'.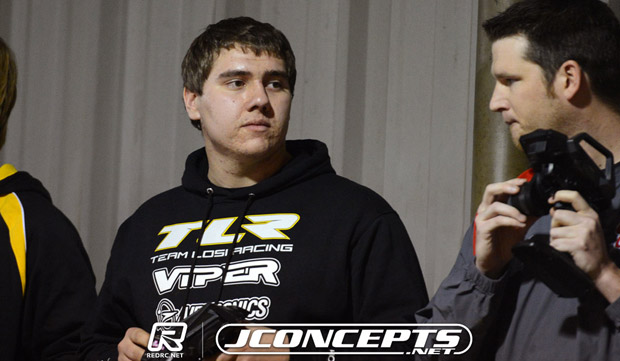 Having led Q3 for a time from Denney, Richards said his TLR22 was 'great' but again traffic was an issue.  Coming up on 6-cars at the log section he said they wrecked in front of him and this cost him 'a lot' of time.  Finishing the qualifier within a second of Denney just missing out 21-laps, the 20-year-old said for the final qualifier he hopes to have better luck with traffic as his buggy has good pace and is really easy to drive.  Commenting on the 11-car grid for the final, the Ohio driver said it was going to be 'a little hectic' and like Denney believes they will be lapping just after the 1-minute mark.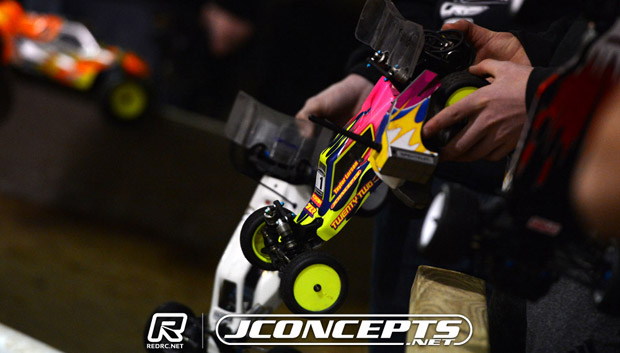 Team Losi Racing's Taylor Larsen made it a repeat of the Q2 Top 3 as he again took his TLR22 to the third fastest time.  The 15-year-old had one crash which he said 'cost him a bunch' adding the track had got really 'slick'.  Happy with his rear motor configuration, his team-mates Cody Hollis and JR Mitch running mid motor, he said with two 3rds the plan for the morning's final qualifier is to 'try and squeeze out a TQ run'.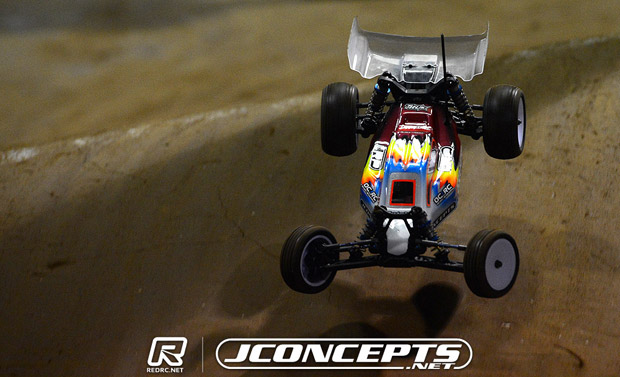 After starting the day off perfectly with a TQ run in Q1, Hartson could only manage 6th in Q3 behind Trevor Nault and Hollis.  Having struggled after switching to a larger pin tyre for Q2 believing it would better suit the dusty conditions, he reverted to his Q1 tyres for Q3 but he struggled adding he is a little lost now in terms of his tyre choice for the dusty conditions.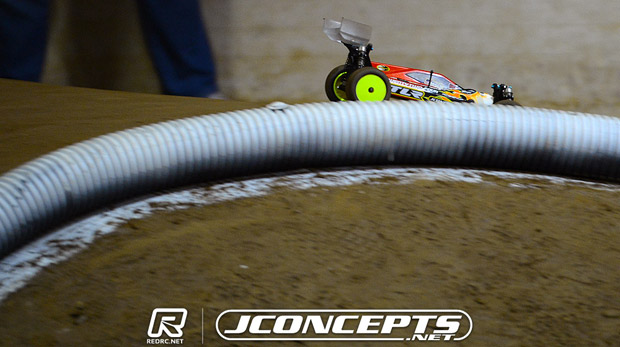 In the third of the 4WD Buggy qualifiers JR Mitch took his first TQ run of the weekend, his TLR22-4 just .262 faster than Denney's B44.2 with Hollis third. Changing to Gold compound on his Barcodes/Dirt Webs combination he said it was more down to consistent driving rather than the change of tyre that helped him to take the round.  For Q4 he said he will revert back to the green compound feeling they offered him slightly better traction. Having taken the first two qualifiers, just like in 2WD it was a rough third 4WD qualifier for Hartson with the World Champion only 10th fastest. The result means the honour of overall TQ will be decided between Hartson and Mitch in the morning's fourth qualifier.
View our event image gallery here.
---