July 23, 2008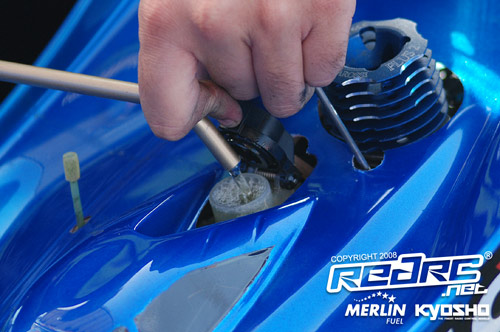 While most of the field are scratching their heads wondering how they can make five minutes, Mark Green continues to complete the full 5 minutes at blistering pace. The Serpent/Mega driver switched engines to save what he believed was a very good engine for qualifying but found the second engine was just as good and also gave better run time. Green's car looks really good with the Englishman running the soon to be released Italian foam Xceed tyre on also soon to be released lightweight OS2 rims.
2006 European Champion Fabio Domanin is another quick Serpent with the Italian running very low 17 second lap times but run time still plagues him. A switch to 16% did give him an extra lap but he still needs more if he is to complete a heat without needing to do a stop.
Bruno Coelho is reporting that the RB pipe is working perfectly with his Sirio. The young Portuguese Mugen driver's biggest problem was with the Collari 905 body shell, which he says is causing his car to run too hot. For his final run today he will revert to the Central Lola to see if that cures this problem.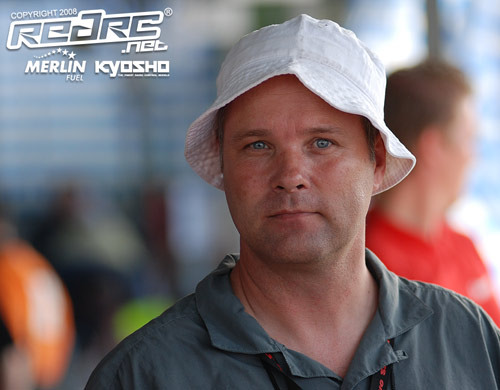 In general, very few of the top drivers are experiencing much problems with chassis set-up the big issue continues to be fuel consumption. Speaking to engine developer Rody Roem, the France based Dutch man believes drivers will need to adjust their driving style in order to conserve fuel. The new EFRA pipe has slowed the cars and as a result the drivers are on full throttle more which could be part of the problem. The former World Champion however believes if they switched back to 2007 spec pipes fuel would remain a problem as the engines are simply being pushed to their limits.
View our image gallery here.
---