January 11, 2009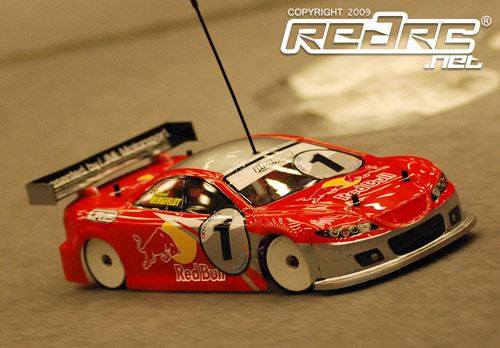 A-Main drivers have completed their practice finals and both encounters saw a lot of bumping.  In Pro Stock Tommy Bergfeldt is clearly the man to beat as just left the pack trailing but on lap times Thomas Mirke was able to match the pace of the Swede.
In the Modified A-main practice, Jilles Groskamp was registered as taking first position but the pace setter was defending Champion Viktor Wilck.  The Swede's Tamiya looked really good allowing him to record the fastest lap with a 14.11 before pulling up early while holding the lead.  Wilck was 1/10th faster than fellow countryman & Top Qualifier Alexander Hagberg.  Hagberg had an unfortunate incident this morning when someone accidentally spilt hot coffee on his arm resulting in rather nasty burns.  The Xray driver has taken pain killers but thinks he should be OK for the real finals.  The majority of drivers used the practice final to scrub in new tyres.
In the quality B Final pole sitter Ronald Volker got collected at the start and found himself last at the end of the opening lap.  This allowed Andy Moore, Freddy Sudhoff and Martin Hudy to battle it out for the lead.  Three lead changes later and it was Slovak Hudy who took the win from Sudhoff, Moore and the recovering Volker.
First A-Main for Pro Stock is scheduled for 13:00 with Leg 1 for Modified out at 13:45.
View our event image gallery here.
---