August 1, 2008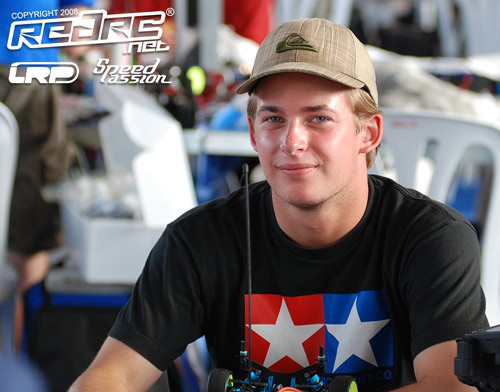 He came close in Round 1 but with the demise of the first round Top Qualifier, Ronald Volker, Tamiya hotshot Viktor Wilck won the second qualifier from Andy Moore. Wilck made the most of the cooler track conditions to knock over 2 seconds off the fastest time set by Volker in Round 1 but it was a close run thing. While the Swede was much happier with the handling of his TRF416 he struggled with run time as his cars power dropped off 2 laps from the end. Running a new prototype motor, which he and team-mate Jilles Groskamp have found to give a better power delivery, Wilck may revert to the current production Speed Passion unit to try give him that little bit extra time at the end.
Moore, who finished just over half a second off Wilck to record his best run, said his car was OK but was still suffering from the same issues as the first round. The World Champion believes if they can cure this then they are good to go. Changes to his Hot Bodies chassis had made no difference to his car but a new Team Orion motor had given him more power and better run time.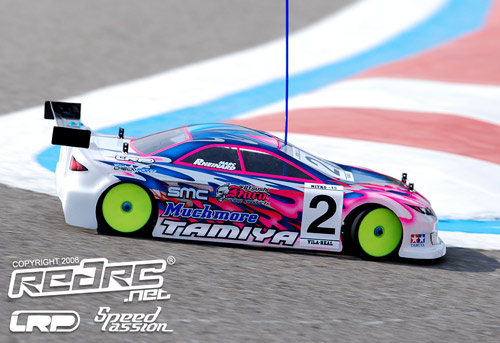 Thanks to the sterling efforts of Kiyo Suzuki, who basically rebuilt a new car for their star German driver between qualifying heats, Marc Rheinard was much more upbeat about his pace, commenting afterwards, 'Much better. Now we can start working on fine tuning the car'.
Fourth place was Teemu Leino who looks to have improved his Xray but biggest surprise came from fifth fastest man Elliot Harper. Running in Group 13, the Euros Warm Up race winner drove a great heat having reverted to a set-up very similar to that which he used when he took his Xray to victory back in June. The emerging talent from the UK said the car was really consistent and was now able to carry a lot more corner speed.
Marc Fisher rounded out the Top 6 for the second qualifier and now sits fourth in the Qualification Rankings behind Wilck, Moore and Rheinard. Unfortunately for Volker, the fastest man in Round 1 & the current Champion, he did not even manage a lap in Round 2 after the front belt stripped on his LRP powered Hot Bodies Cyclone TC.
With three more qualifiers awaiting the drivers tomorrow and with just two scores to count things are wide open here in Spain.
Top 10 after Round 2 (2 of 5 counting)
1. Vikor Wilck (SE) – 2:1, 1:2 [3:0, 4:0, 5:0]
2. Andy Moore (GB) – 2:2, 1:6 [3:0, 4:0, 5:0]
3. Marc Rheinard (DE) – 2:3, 1:5 [3:0, 4:0, 5:0]
4. Marc Fischer (DE) – 1:3, 2:6 [3:0, 4:0, 5:0]
5. Teemo Leino (FI) – 2:4, 1:7 [3:0, 4:0, 5:0]
6. Jilles Groskamp (NL) – 1:4, 2:7 [3:0, 4:0, 5:0]
7. Elliott Harper (GB) – 2:5, 1:11 [3:0, 4:0, 5:0]
8. Alexander Hagberg (SE) – 1:8, 2:9 [3:0, 4:0, 5:0]
9. Steven Weiss (DE) – 1:10, 2:12 [3:0, 4:0, 5:0]
10. Hubert Hönigl (AT) – 2:10, 1:14 [3:0, 4:0, 5:0]
Complete results can be found here.
View our image gallery here.
---