August 14, 2008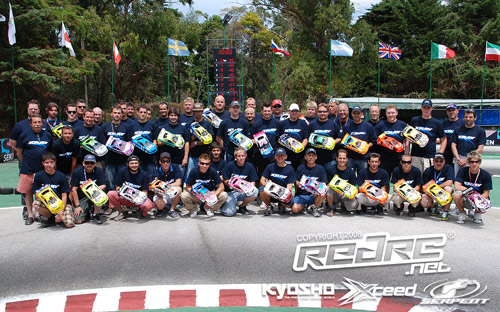 IFMAR have just released official statistics for the equipment of choice for competitors racing in the 2008 World Championships.
In terms of chassis' it is World Championship debutants Xray that is the most popular choice with 35 drivers running the NT1. Next most popular is Kyosho with 33 cars followed by defending champions Mugen with 30 and Serpent with 29. Team Magic is the only other manufacturer represented with 6 variations of their double European Championship winning G4.
With the Monsanto track proving it be a power track it is Novarossi who are by far the most popular choice with 37 cars being powered by the Italian units. Italian engines occupy the Top 3 placing with current TQ holders Sirio the No. 2 choice with 21 users followed by Max Power on 18. French tuner JP Racing have 12 drivers here with newcomers GRP and Mega represented by 8 drivers each. Current World Champion engines Ninja are to be found in four cars here.
On the tyre front Italian companies ATS and Enneti are equal at the top of the list with 17 users each with Kyosho supplying 13 drivers and Matrix 12.
In terms of the nationality of the drivers, host country Portugal are the largest team with 17 competitors followed by Argentina with 11 drivers just one more than Italy. At total of 28 countries are represented at the 2008 Worlds.
View our image gallery here.
---