July 31, 2008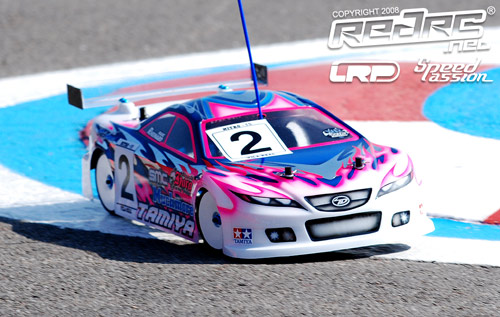 At the end of the opening day of the 1:10 EP Touring Car Euros it is German ace Marc Rheinard and his Tamiya that top the time sheets here in Vila Real.
Rheinard knocked a second off his opening timed run to remain fastest of the 145 runners while team-mate Viktor Wilck, who was the next fastest in P4, jumps up into second to put the TRF416 one-two overnight. The German ran a new car for the final run of the day which he said felt different to the chassis he used in the earlier runs. The second car had more traction but was pushing more and so he remains undecided as to which chassis he will nominate for the start of qualifying.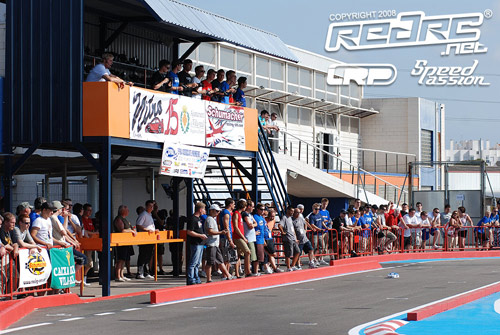 Wilck also suffered similar handling with his TRF416 saying the car didn't feel good to drive suffering from too much push in the mid corner. Although pleased with his time the young Swede will try some small changes to try and make the car more driveable again and improve the feeling.
Germany's Marc Fisher enjoyed a very strong run with his Corally jumping from a lowly 25th fastest to third quickest overnight. The GM Racing team driver described his run as 'Much Better' but was giving little else away other than the fact that he fitted a fresh differential to his RDX Phi.
Second fastest after the first round of timed practice, Ronald Volker dropped to fourth after he had to pull up early when he lost the pin out of one of his front CVDs. Another of the quick runners who did not finish was Andy Moore. The current World Champion was on for a quick run in P4 but suffered an unusual incident in which the on/off switch on his HB Cyclone TC came undone and the car turned itself off causing him to have a heavy impact to the front left of his car as he lost radio control.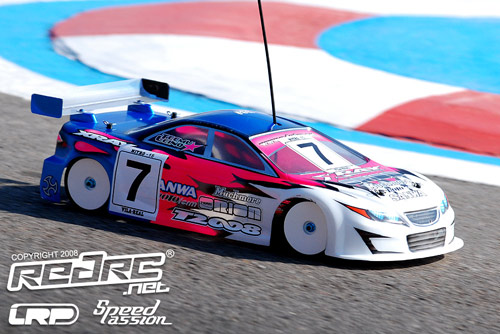 Teemu Leino, who rolled his Team Orion powered Xray twice during the final run, drops to fifth fastest. The Finn who is always keen to try new things in practice will revert to the setting he ran on his T2 008 during the second of the days' runs.
Jilles Groskamp, Steen Graversen, Thomas Pumpler and Dirk Wischnewski complete the Top 10 here on Day 1 of the Euros. Tomorrow competitors will have their final two chances to dial in their cars ahead of the all important qualifiers.
View our image gallery here.
---