October 24, 2018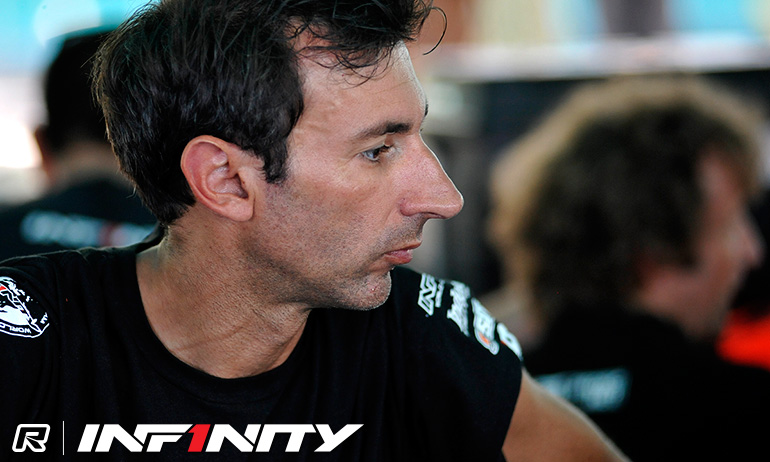 Lamberto Collari is the top seed for qualifying at the 1:10 200mm World Championships in Miami, Florida.  Making his Worlds debut in the nitro touring car class the legend of 1:8 Onroad secured the top seeding after both he and Infinity team-mate Naoto Matsukura, another class rookie, set identical times in the today's fourth & final round of controlled practice. With Collari's CP2 topping time quicker than that of Matsukura's fastest time from CP1, it was the Italian who got the tie break over the Japanese driver.  Behind, Tadahiko Sahashi made it an Infinity 1-2-3 in seeding with another Top 3 run in CP4 while Robert Pietch also matched his best run of the day, a 4th, in the cooler evening conditions of the final round to be seeded 4th. Former champion Meen Vejrak ended the day 5th overall in front of reigning champion Dominic Greiner who after CP4 seemed a lot happier than he was earlier in the day.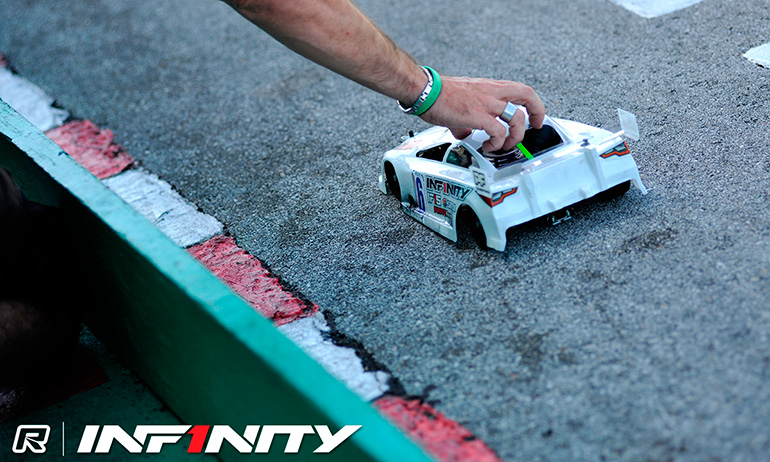 'Incredible. This never happened before I don't think', was Collari's reaction to both himself and Naoto registering a time of 47.407 for their fastest 3-consecutive laps.  Appearing surprised himself with his seeding performance, the 9-time 1:8 World Champion said, 'normally I am not fast on 3-laps but here I am and I am comfortable with this pace'.  Asked about tomorrow's start to qualifying, he replied, 'the car is very good for qualifying and I will leave it the same for the first one.  It is comfortable and easy to drive'.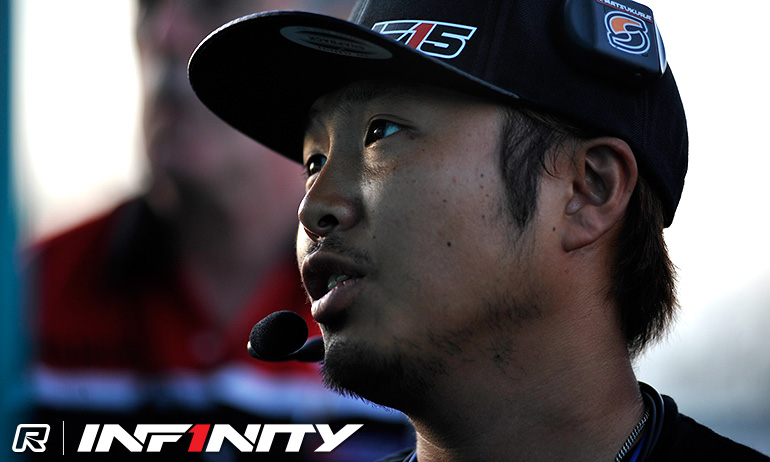 Matsukura described the outcome of controlled practice as 'not too bad'.  In the Top 2 in all four rounds, the former Electric Touring Car World Champion added, 'I am ready for qualifying'.  Describing the track as 'different' and having 'different traction' in CP4 due to the much cooler conditions, he said his car still felt the same to drive adding it was consistent over the changing track conditions.  Using the day's concluding 7-minute controlled practice to try both pushing hard and driving safely, he said, 'both worked well' but that tomorrow he would drive 'more relaxed and safe to make no mistakes'.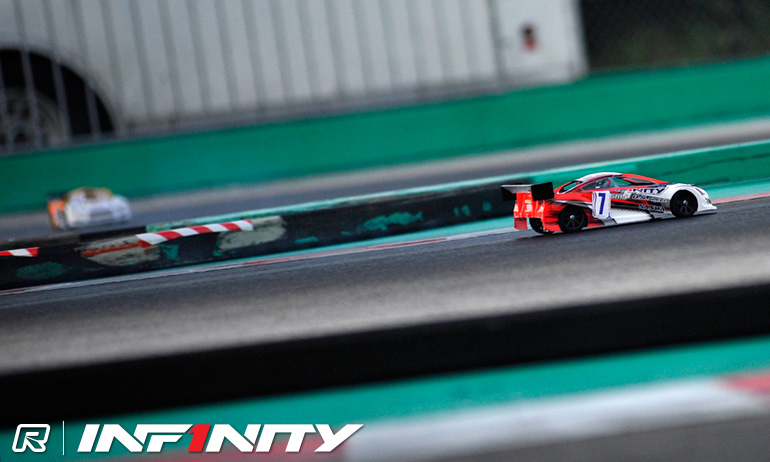 'I'm very happy with the result today', was how Sahashi summed up his Top 3 in seeding.  The 2013 1:8 World Champion said that while he planned further set-up changes ahead of Q1 for better stability in the rear, his car was good over 3-laps as well as for 7-minutes – the duration of the qualifiers at this year's World Championship with them having been 5-minutes 2-years ago in Gubbio.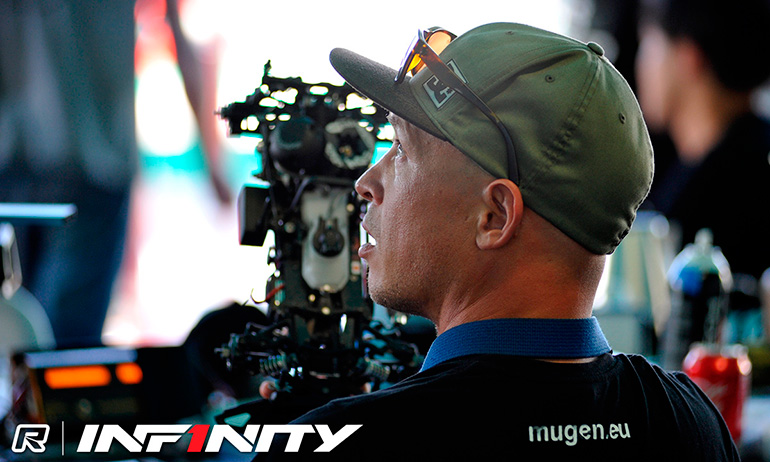 Describing his performance today as 'solid', Pietsch added, 'I can do one lap like Naoto and Lamberto, I just can't do more of them together'. The Mugen designer and driver continued, 'my main problem is the chicane section in the middle of the track.  Before I could go over the curbs, now one lap is ok but the next one they make the car get unstable.  I spoke to the guys who sprayed the track this morning and they told me that the sugar water on the curbing paint has much more traction than on the asphalt.  It's like offroad style where the bumps change in the track'.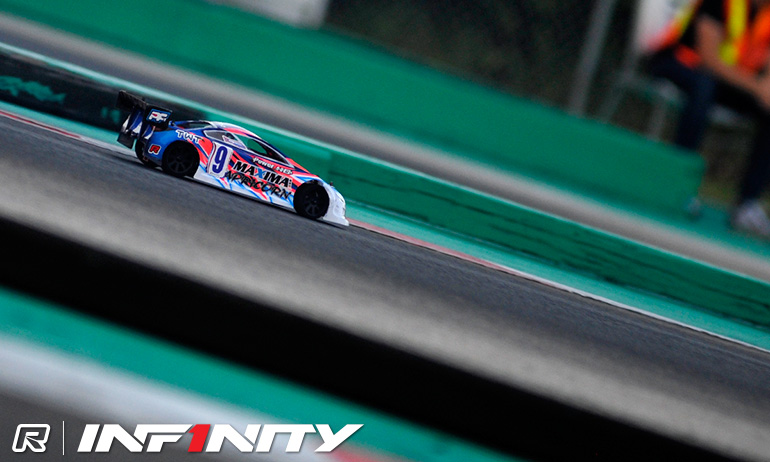 Vejrak was pleased that he was going into qualifying in a much more competitive position than in Gubbio saying 'I'm happy to be in the Top heat'.  The Maxima team driver said he could make more steering from his Capricorn in the final round but with the traction higher it was hard to drive with this set-up, adding 'anyway it was good to test this'.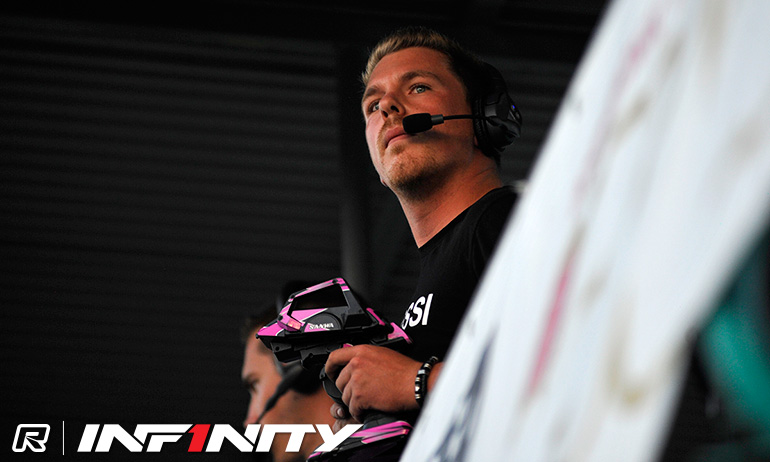 'In cold conditions it is better.  Now it felt very comfortable and easy to drive.  Maybe it was too stable but it is better', was Greiner's reaction after CP4 despite only producing the 9th fastest time behind reigning 1:8 World Champion Dario Balestri.  The Serpent driver added, 'the other guys are rotating more and because of this many are not going to be so consistent over 7-minutes.  I will leave the car as is for the first qualifier for sure.  It felt very good for me now.  I was driving the car not it driving me.  I will change the engine because I have a better one'.  He concluded, 'TQ will be difficult but maybe Top 5 for Super Pole will be possible'.
View the complete event results here.
View our event image gallery here.

---