May 24, 2019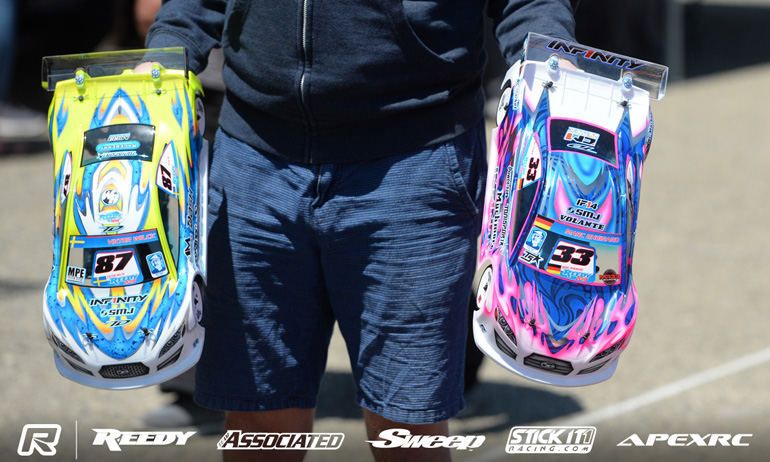 Defending Champion Marc Rheinard and his Infinity team-mate Viktor Wilck put wins on the board at the Reedy Race of Champions with Rheinard winning the more interesting of the Round 2 encounters at Steel City RC Speedway.  Starting third on the grid, Rheinard took almost the entire race to get by pole man Jan Ratheisky, the pass coming with two laps to go.  With contact during the pass hampering Round 1 winner Ronald Volker who was running third, it would be the the other of the Round 1 winners Meen Vejrak who would finish second with Ratheisky third and Volker 4th.  Wilck would take his win from fifth on the grid ahead of Akio Sobue and Ryan Cavalieri.  Starting on pole, Cavalieri built up an early gap helped by Wilck making contact with team-mate Sobue and having to wait while the battled over second.  The offroad star soon had the touring car Pros back on his case with them each going through on separate occasions when the Yokomo driver ran wide.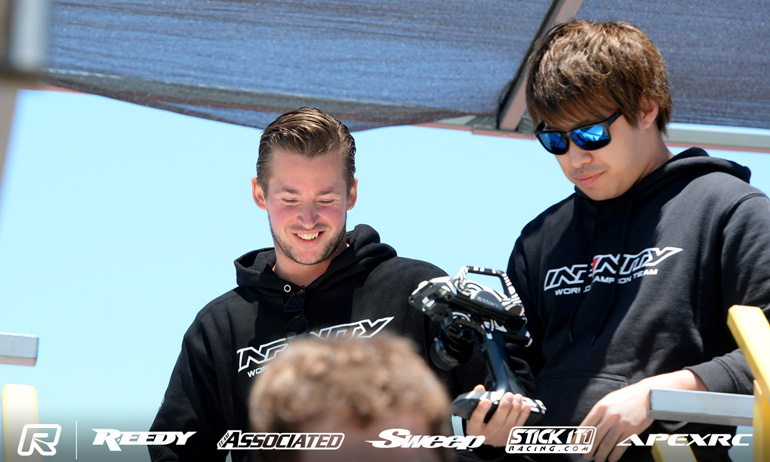 Summing up his comfortable win over Sobue, 2012 Champion Wilck said, 'It was an easy heat this time.  I got together a little with Akio and had to wait for him but I could then make a clean pass and and when Cav had a slide I could pass him.'  Second in the opening round behind Vejrak, Wilck now shares the early points leads.  Asked about the traction, the Swede replied, 'It was a lot better this time but I think the second heat is helped by heat 1 because they cleaned the track for us after the wait before invite (class) starts'.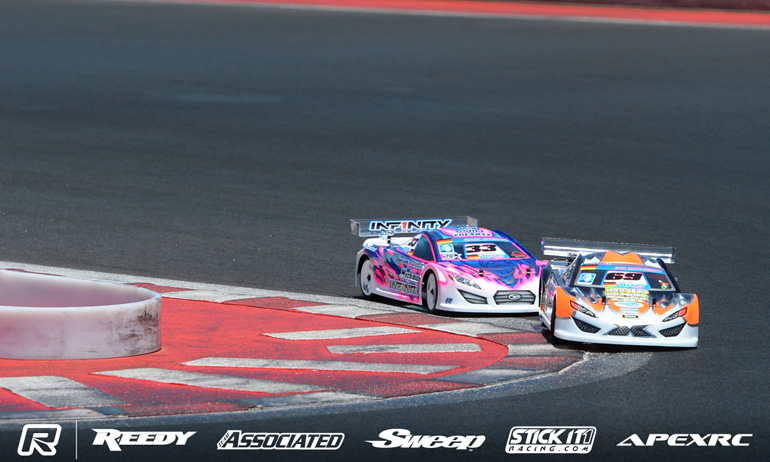 'It's a win', was Rheinard's reaction after his second round encounter, the 7 time winner still unhappy with the feeling of his car. He continued, 'Jan did a good job. He is a hard fighter.  The whole field was closing so I couldn't do anything stupid to pass him. Finally I could make a pass down his inside'.  Having changed his set-up between rounds, the German said, 'It still feels like driving on ice', adding it was 'hard to say if car was any better or it the traction that is strange'.
View the event image gallery here.

---