March 5, 2023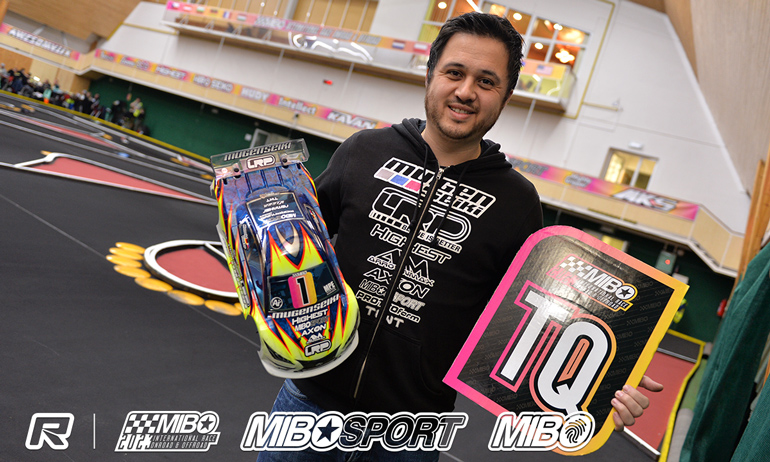 Ronald Volker is the Top Qualifier for the inaugural MIBO International Race.  The Mugen driver claimed pole position in the Czech Republic when he posted the fastest TQ run of the weekend in the fifth & final qualifier this morning (Sunday).  His second TQ run equalling the tally of Xray's Antoine Brunet, it was the only 25-lap run of the weekend that gave the German the tie break over his French rival here in Hrotovice.  Summing up the deciding run, Volker said, 'there was some pressure going on as I needed to TQ that one.  In the beginning Eric (Dankel) was all over, he had great pace.  I managed to keep it a clean run and as I hoped the track was slightly quicker than yesterday'.  Looking to the triple finals, the former World Champion said, 'this is a very very tough track because of the boards so it is important to have as easy a car as I can.  As always on carpet it is not too easy to pass so once I have a car I can hold my line I should be good. Obviously I am hoping to not find myself in the position of having to defend'.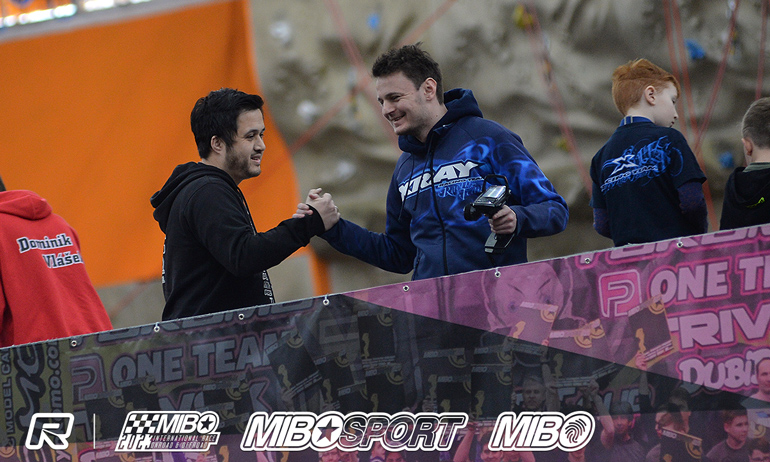 Commenting on his final qualifying attempt having held the overnight provisional TQ, Brunet said, 'It was so, so, the car changed a lot and I struggled with my driving.  The car was too aggressive for me'.  Putting in an impressive performance yesterday, the 25-year-old's struggled start to Day 3 of the event was also compound by some traffic issues despite the two drivers involved getting plenty of warning from onroad track announcer and former racer Zdenko Kunak.  Asked given his car been aggressive in Q5's morning conditions if he would change it for the opening A-Main he said he would leave it unchanged as he expects the track to change again and his focus will be on his driving and trying to overtake Volker.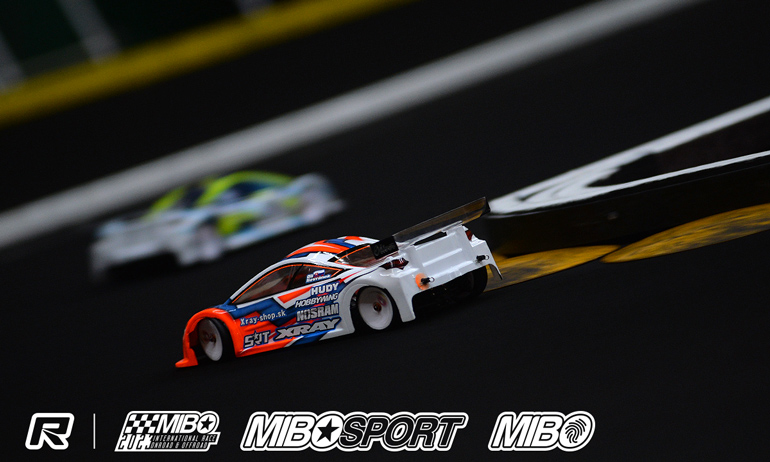 After the high of last night's penultimate qualifier, which he topped, Oliver Havranek described Q5 as 'terrible'.  He continued, 'I didn't change my set-up but the car felt strange at the beginning which led to me making some mistakes.  I destroyed the car'.  Asked what he can do starting from 3rd on the grid, the Slovak driver replied, 'It depends if Antoine goes after Ronald and attacks.  We will see what happens'.  Behind Havranek, Dankel starts fourth ahead of Christopher Krapp and Dionys Stadler.
View our event image gallery here.

---