July 24, 2011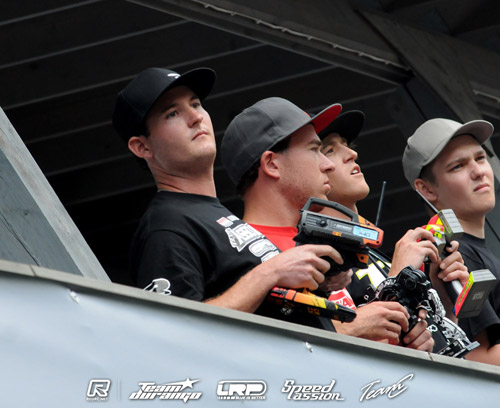 Ryan Cavalieri has given his chances of doing the double at the Electric Buggy World Championships in Finland a major boost after winning what was a hectic first leg of the 4WD A-Main.  Crowned the World Champion of 2WD on Wednesday, the factory Associated driver benefited from a number of incidents the most cruel of which was the demise of Team Durango's Joern Nuemann, who with almost 5-seconds of a lead had his buggy shut down with less a minute and 30 seconds left on the clock.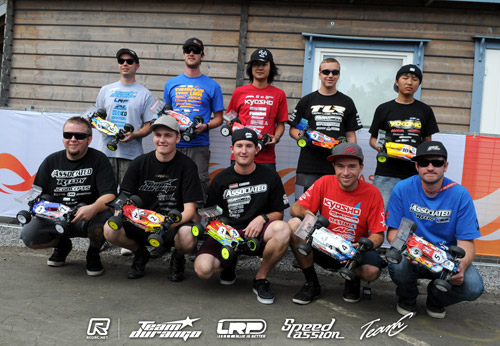 A relatively clean opening lap it was Top Qualifier Ryan Maifield who lead the way but on lap 5 the American got it wrong at the quad allowing the No.2 buggy of Neumann to go to the front with Jared Tebo on his tail.  Next time round however Tebo made a mistake coming to the double and it looked like the former European Champion was on his way to claiming the win.  Unfortunately it wasn't to be.  Coming off the straight to complete his 10th lap an electrical failure caused the DEX410 to come to a halt in the middle of the track just before the step-up.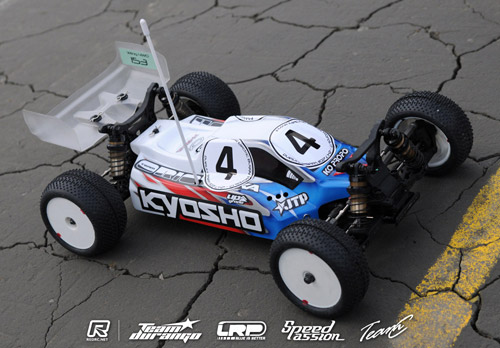 Promoting Cavalieri to the lead, the former two time World Champion was pressured by Tebo, who recovered from a clash with Lee Martin, until the Kyosho driver had a moment on the final lap.  Taking the win by half a second, Cavalieri said he made a poor start to the race but once he settled in and picked up his pace he was able to work his way up through the field.  Admitting he got lucky with Neumann dropping out the American said 'sometimes thats just how things roll'.
Mounting a challenge on Tebo after his last lap moment, Neil Cragg couldn't get passed and had to settle for third.  Although the fastest man on the track, setting the fastest lap of the race, Maifield was clearly annoyed with his opening performance as he finished a frustrated 4th.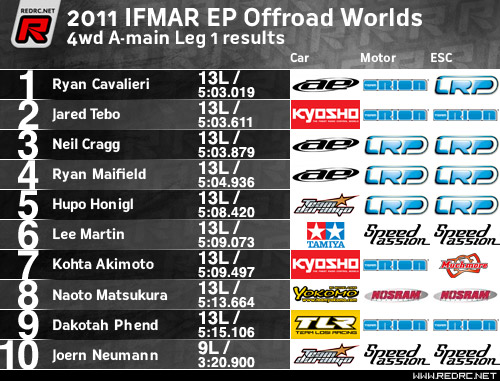 Full results can be found here.
View our event image gallery here.
---