March 16, 2014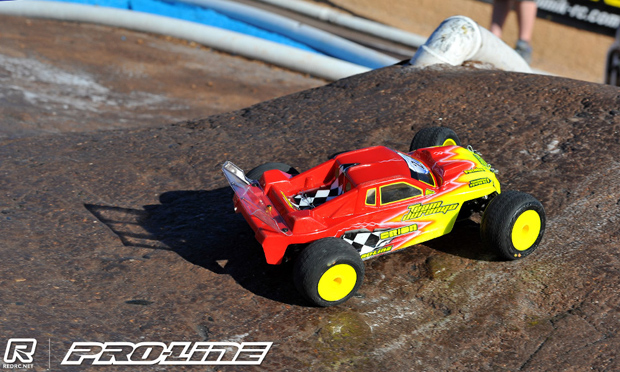 Joern Nuemann and Ryan Maifield won the opening Truck A-Mains at the Pro-Line Cactus Classic, Neumann taking a convincing win in Mod Truck over Ryan Cavalieri while Maifield took a close win in 2WD Short Course over Top Qualifier Cavalieri.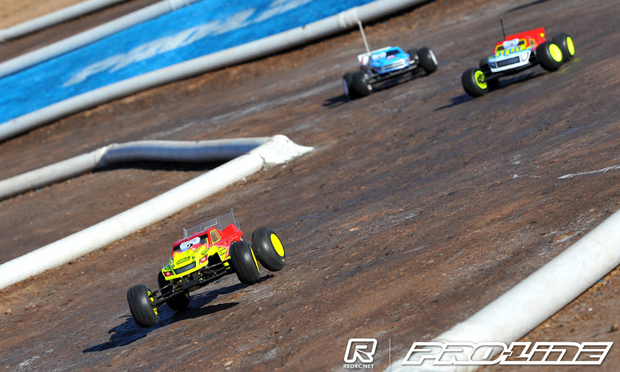 Starting from the No.2 position, Neumann's prototype Durango moved to the front on lap 2 as he got passed Top Qualifier Jared Tebo up the hill, a section that will be key to passes during the 5-minute encounter. Getting passed by Cavalieri, Tebo would come off worst from an error on lap 5 by the Associated driver coming off the hill onto the straight that would send the Kyosho tumbling and ending up on its roof.  This allowed Billy Fischer to third, the Team Novak driver posting the fastest lap of the race, and while Tebo would retake the Associated when Fischer had issues at the hill, Tebo would lose the place again 3-laps later the No.4 truck to finish 4th.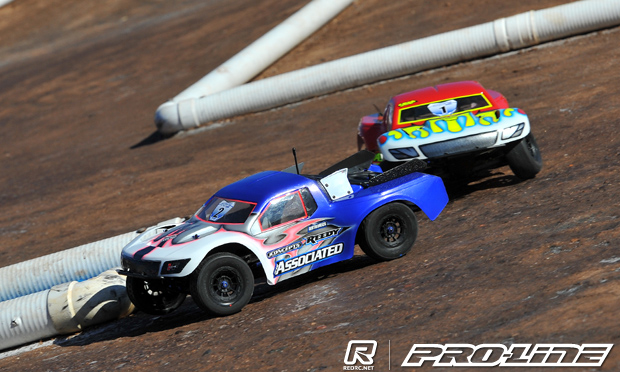 In the 2WD Short Course encounter the race started out rather processional with the Top 3 pulling clear of the field and maintaining order.  While Cavalieri would lead for the first 3-minutes, Maifield put on a late charge closing right up on his team-mates' Associated.  Clipping the pipping in the middle section of the track this pushed Cavalieri just wide enough for Maifield to slip down the inside.  Cavalieri fought back, tagging the back of the No.2 truck up the hill causing it to spin round but the defending champion waited for Maifield to resume the lead, a position he would hold till the finish.  Chris Wheeler had a lonely race, the TLR driver coming home 3rd over 4-seconds behind the Top 2.
Mod Truck A1 Result
1. Joern Neumann – Durango – 13/5:01.195
2. Ryan Cavalieri – Team Associated – 13/5:04.472
3. Billy Fischer – Team Associated – 13/5:05.436

2WD Short Course A1 Result
1. Ryan Maifield – Team Associated – 13/5:14.058
2. Ryan Cavalieri – Team Associated – 13/5:14.063
3. Chris Wheeler – Team Losi Racing – 13/5:18.691

View our event image gallery here.
---