August 19, 2018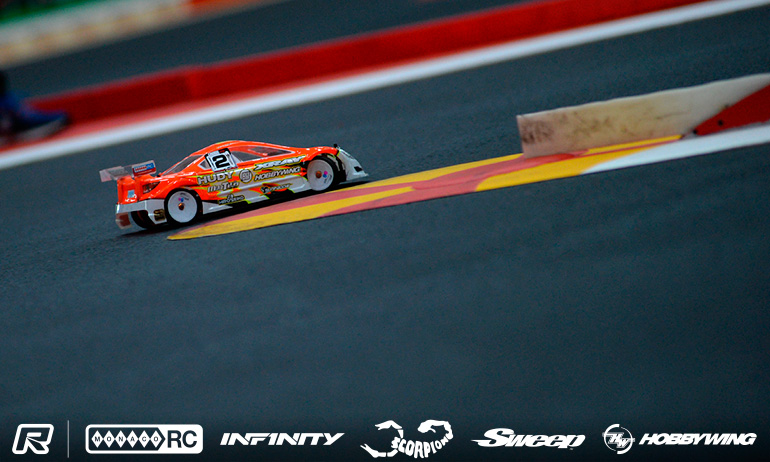 The concluding round of qualifying at the Touring Car World Championships in South Africa saw Bruno Coelho take a confidence boosting TQ run ahead of today's title deciding triple A-Mains.  With the overall TQ already decided yesterday in Q5, with reigning champion Ronald Volker securing his first Worlds TQ, and Coelho already locked into 2nd on the grid, the sixth & final qualifier was about deciding the rest of the grid in particular 3rd place.  A battle between 2016 Podium finisher Viktor Wilck and Freddy Sudhoff, it was Wilck who would keep the position he held overnight taking third for the round once again behind Coelho and Volker.  Fifth in Q6, Sudhoff's fourth on the grid means four different manufacturers will be represented at the front of the grid for this the 10th running of the IFMAR World Championships.  Completing the top half of the grid at Welkom RC Arena will be newly crowned 1:12 World Champion Alexander Hagberg ahead of Christopher Krapp.  The 2018 line-up will be completed by Loic Jasmin, Meen Vejrak, Jan Ratheisky and Nicholas Lee with Yokomo having the bragging rights of the most cars in the final.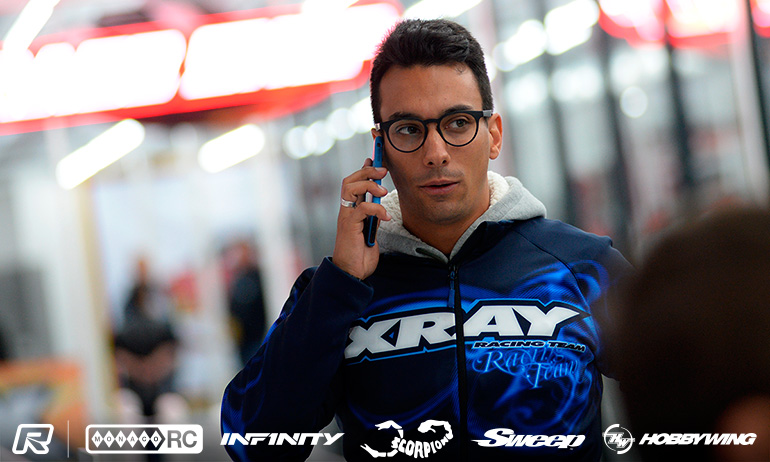 Having struggled to match Volker in yesterday's four rounds of qualifying, Coelho was clearly more upbeat following his second TQ run of the event.  The Xray driver said, 'That was a very good qualifying run.  We changed quite a lot on the car today and came up with some good ideas. I had one mistake when I did a donut and lost 7/10ths I think but still it was a good run'.  Looking to the finals, the Portuguese driver went on, 'I am much more positive today for the finals.  Yesterday I was negative, not negative, but I was not feeling good with the car.  Now I am much more comfortable with the car. It does what I want so for sure they will be good finals'.
'It was an ok qualifier but Bruno was just a bit faster', was Volker's summary of Q6.  Finishing 6/10ths off Coelho, the Yokomo driver continued, 'we tested something different in the morning practice but then went to our Q4 set-up and it wasn't what we expected and now we will make another change for the final practice which is important to have'. He concluded, 'then we are good to go.  Bruno is going to challenge hard but I'm ready'.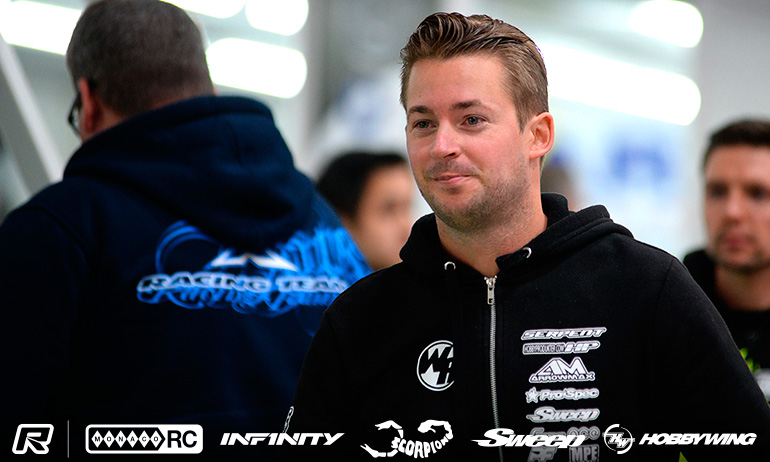 Wilck was pleased to keep his P3 on the grid saying, 'It was a clean run. I just had to defend my third place against Freddy'.  Asked about the finals, the Serpent driver replied, 'I think there can be a good chance, it depends what happens in front.  It should be pretty close. Worst case they are 1-second faster at the end of 5-minutes but I hope I can stay with them and be there if something happens'.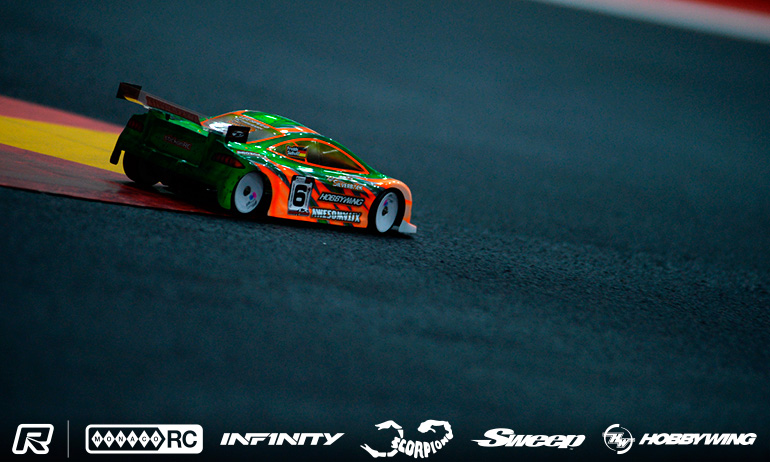 'It was ok but the car was a little too easy to drive and of course I was hoping for 3rd overall', was how Sudhoff summed up his final qualifier.   The Awesomatix driver continued, 'I'm sure on this layout a lot can happen.  The curbs are not so forgiving'.  On his car the German said, 'we will try to find a little more mid corner steering in the final practice'.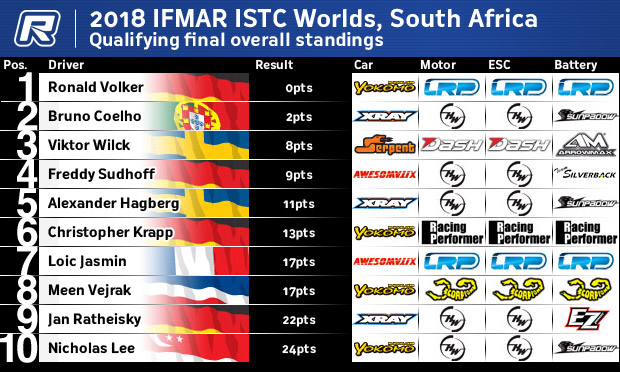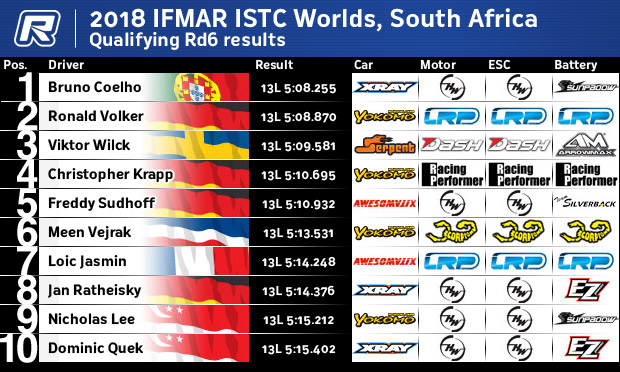 View the complete event results here.
View our event image gallery here.

---