July 25, 2008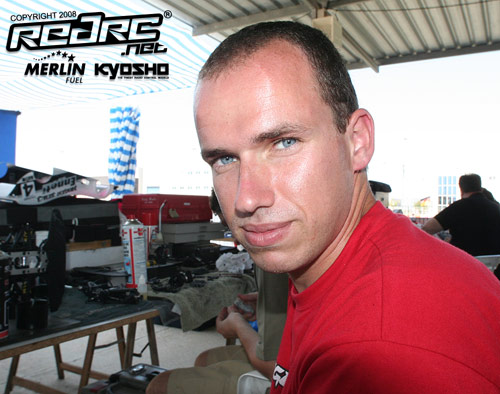 Spanish driver Josue Artiles was the pace setter in Control Pratice 2, the final practice of the event, with the Mugen driver being one of the few drivers to improve on this morning's times as temperatures begin to rise here the Autet track. The 23-year-old said his car was slower through the corners but as he had a clean run this time he was able to improve by a second to go fourth fastest overall for controlled practice. Overall Massimo Fantini remained top of the times sheets with his morning's 17 lapper in 5:00.803.
With the higher 50 degree plus track temperatures causing the circuit to be slower, the second controlled practice saw a lot more pitlane activity during the faster runs as drivers tested things. Serpent's Fantini made a very swift body change during his run changing to a brand new Zytek bodyshell which the Italian found made the car slightly easier to drive.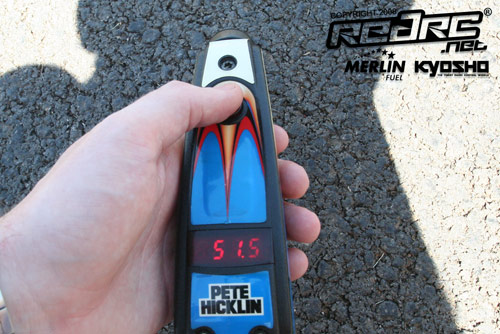 Mark Green improved his time second time of asking. The British driver said his 960 '08 works better in the hot conditions so unlike the rest of the field here in Spain he is happier running in the middle part of the day. Green managed to find 1.8 seconds.
Elsewhere Alberto Picco did as expected sit out the session to save his Kyosho for the first qualifier. Fellow Evolva M3 driver Adrien Bertin didn't have that luxury having another troubled run. The Frenchman can't get his car to go in a straight line and believes the problem is radio related and so will change radio for qualifying.
Mugen driver Rick V who failed to finish first controlled practice because the pin came out of his glowplug posted a good time in his second run. The Dutch Mugen/JP Racing driver posted 17 laps in 5:08.401 which he was happy with as taking the heat into consideration he feels he is running at Top 6 pace.
With 5 days of practice now complete we are down to the serious business of the 2008 EFRA 1:8th scale On road European Championships with the first round of qualifying just getting underway.
View our image gallery here.
---