August 16, 2007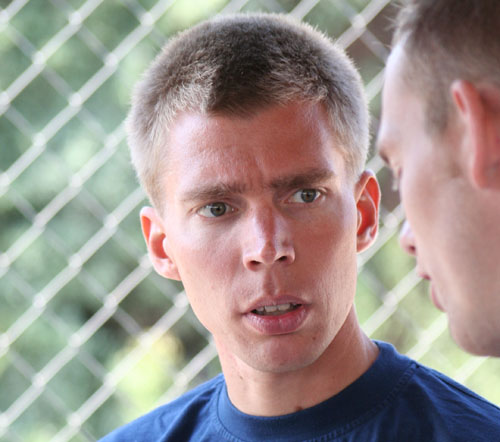 Flying Finn Teemu Leino was fastest in the first official timed practice of the 2007 EFRA European Championships. The Team Xray driver topped the time sheets this afternoon in Madrid ahead of Dutch team-mate Jilles Groskamp with the pair separated by just 15/100th of a second after their respective five minutes runs. Third fastest and the only other driver to make 18 laps was Mugen top man Rick Vrielijnck.
The leading Serpent was that of young Italian charger Alessio Mazzeo, the current European 1:10 B Champion was fourth fastest just ahead of fellow 720 driver Mark Green who was far happier with his car today having switched to a oneway system overnight. Teemu Saarinen was next up making it also two Mugens in the Top 6.
Further down the timesheets Oscar Cabezas managed 10th position, sole Danish entry Martin Christensen was 15th, Michael Salven was 17th followed by fellow German Robert Pietsch in 18th. Darren Johnson and Team Magic team-mate Dario Balestri completed the Top 20 in 19th and 20th position respectively. Swede Roland Strom was only 40th fastest.
Adrien Bertin suffered problems during his run and completed just 9 laps with fast German lady Sabrina Lechner also failing to complete her run. The only other female taking part in the championship, Sara Pierson from France, failed to start her first timed run.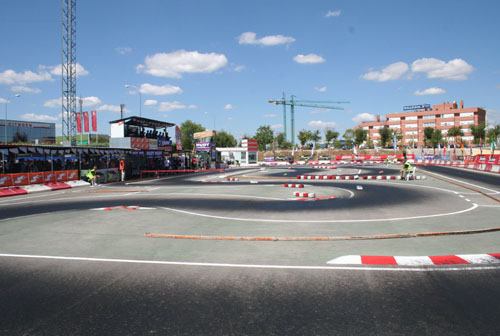 With driver registration now complete EFRA, the sports ruling body, have released a break down of the equipment being used by the 146 present in Madrid. Newcomers to the 1:10 200mm class Xray have the largest number of cars here with 44 with Serpent next with 41. Mugen is represented by 31 racers, followed by Kyosho with 21 and Team Magic with 9. In the engine department Sirio are the most popular choice with 22 users ahead of Novarossi and Mega who each have 21. GRP dominate the tyres while Runner time is the main fuel of choice.
First Timed Practice Result
1. Teemu Leino – 18 laps in 5:16.218
2. Jilles Groskamp – 18 laps in 5:16.367
3. Rick Vrielijnck – 18 laps in 5:16.821
4. Alessio Mazzeo – 17 laps in 5:00.833
5. Mark Green – 17 laps in 5:01.751
6. Teemu Saarinen – 17 laps in 5:01.820
7. Victor Pelaez – 17 laps in 5:02.680
8. Daniel Tomaschko – 17 laps in 5:02.760
9. Diego Palacios – 17 laps in 5:03187
10.Oscar Cabezas – 17 laps in 5:03.493
View our image gallery here.
---