October 8, 2007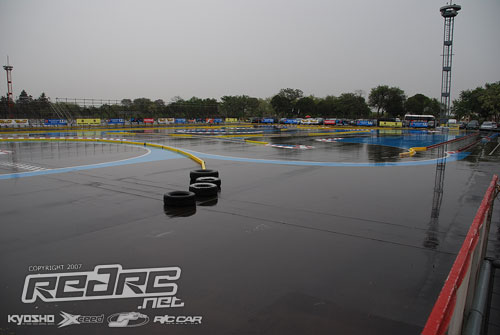 The final day of practice for this years World Championship has been hit by rain, the downpour which has stopped running after only a few rounds of practice, looks to be pretty steady but hopefully will clear later in the day, however there is currently no sun and little or no wind there is little indication on when it will. Our first day here and we have already taken a number of photographs which are currently in the Image Gallery and we have spotted a lot of new things in the pit area, with more still to see.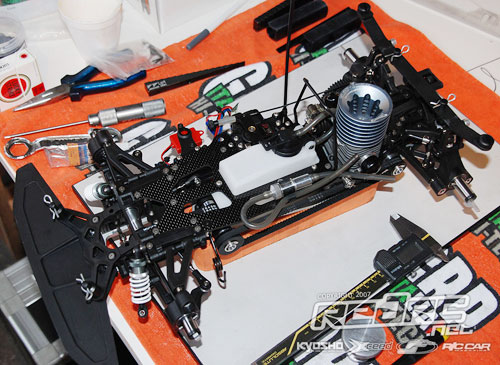 On the bench of top Mugen racer Rick V is the new MRX-4X which among other things features rear CVD's, adjustable front and rear axle height, new battery holder and different rear uprights. Also on the same bench, and seen in the car of Keisuke Fukuda, is the new 2nd generation lightweight magnesium team cooling head which has better heat dissipation and thanks to its material, and extra holes in the cooling head, means it's extremely light.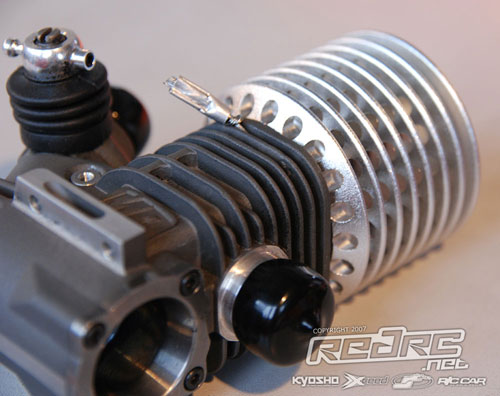 Over at the Kyosho team benches is the new Evolva M3 which is looking good on the track as well as the bench. We will do a more in-depth interview with the cars designer later on as well as supply you with lots of photos.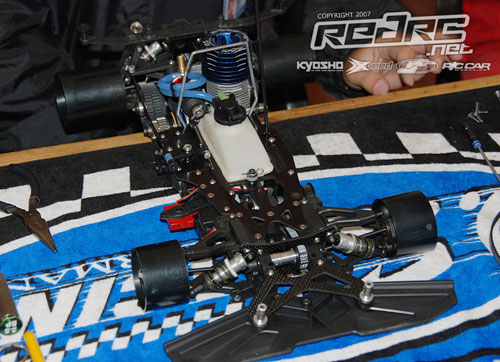 View our event image gallery here.
---