July 27, 2008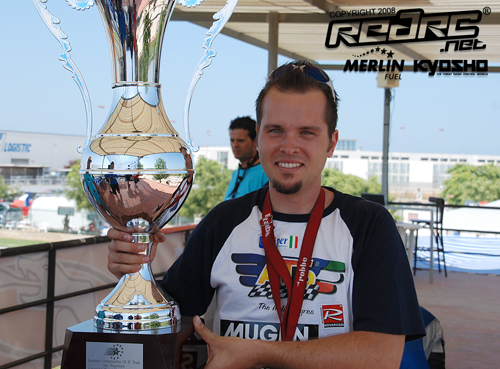 Race is GO!!!!
Lap 1 – Pirani leads from Cabezas. Balestri misses start as back pressure pipe comes off
Lap 7 – Pirani rolls out of lead. Cabezas leads from Pietsch
5 Minutes – First pitstops. Cabezas, Pietsch and Fantini clash in pits. Cabezas car damaged. Ielasi leads from Salemi, Vuga and Salven.
7 minutes – Fantini hits problems – pits for repairs.
9 minutes – Second pit stops – Lesali still leads by 4 seconds from Vuga. Crristiani 3rd.
11 minutes – Ielasi extending lead over Vuga.
12 minutes – Fantini makes unplanned pit stop. Crew not ready. Cabezas rejoins race.
15 minutes – Ielasi still leads. Only four cars on lead lap (50) – Vuga, Cristiani and Salemi
18 minutes – No change up front. Balestri up to 6th.
21 minutes – Still Ielasi out front. Cristiani fastest man on track. Salemi stops for tyres.
23 minutes – Balestri changes tyres. Ielasi leads from Vuga by 6 seconds. Plug gone in Salve's car as he pits for tyres.
25 minutes – Vuga and Cristiani make tyres stops. Only Top 3 on lead lap.
26 minutes – Pietsch rolls still running. Ielasi leads from Vuga, Cristiani, Balestri, Salemi and Salven.
29 minutes – Ielasi just about to lap second placed Vuga. Salemi up to third.
32 minutes – Balestri all over Cristiani for third. Fantini makes tyre stop.
34 minutes – Ielasi a lap clear up front from Vuga, Cristiani, Balestri, Salemi, Salven and Fantini.
36 minutes – Cristiani second, Balestri up to third after Vuga made mistake.
37 minutes – Ielasi hits Pirani in pits. Rejoins but gets hit by Fantini.
38 minutes – Ielasi in trouble. Engine running very rich.
39 minute – Fantini has to change tyres after chunking a rear.
40 minutes – Fantini retires
41 minutes – Pirani stops on straight
42 minutes – Ielasi still leads from Vuga. Balestri third.
43 minutes – Balestri and Vuga clash.
44 minutes – Ielasi 8 seconds clear of Balestri.
45 minutes – Vuga is Champion. Ielasi loose radio and crashes on last lap. Balestri runs out of fuel.
Top 3 – Vuga, Salemi and Cristiani.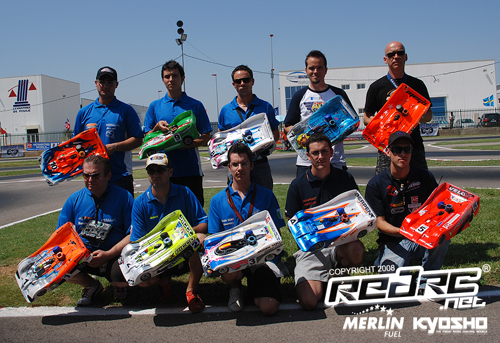 ---