August 11, 2008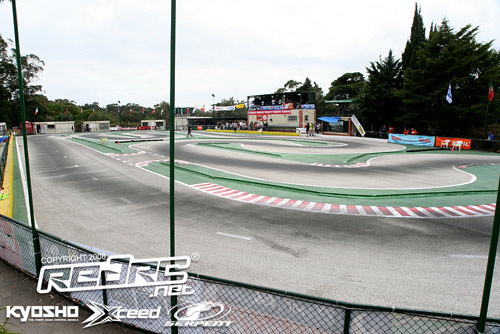 We have finally arrived in Portugal where conditions are overcast making for welcomed cooler conditions. After a quick walk around the pits to say hello to drivers the main talk is that of the blistering pace of the Sirio team drivers and in particular electric touring car ace Jilles Groskamp. The Dutch driver is fast and more importantly very consistent although a 2 speed one-way bearing failure in the warm-up for the first controlled practice means we will have to wait till this evening to get a true indication of his pace over 10-minutes. Groskamp is really happy with the combined pace of his engines and Kyosho chassis which he says are allowing him to comfortably run fast consistent laps.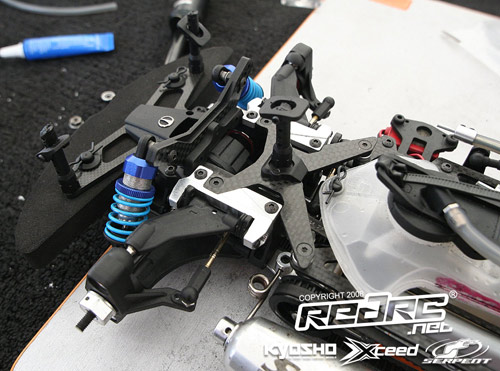 While most drivers combat boredom with around 4 hours to kill between runs, we killed some of Barry Bakers waiting time to chat about the America veteran's new collaboration with Team Magic who have won two European titles with their G4 in the hands of Dario Balestri. Making your competition debut with a new manufacturer is a daunting task at the best of times but doing so at the World Championships is the ultimate challenge and thats exactly what Baker is doing along with former World & newly crowned European Electric Touring Car Champion Marc Rheinard for whom the event is also his nitro racing debut!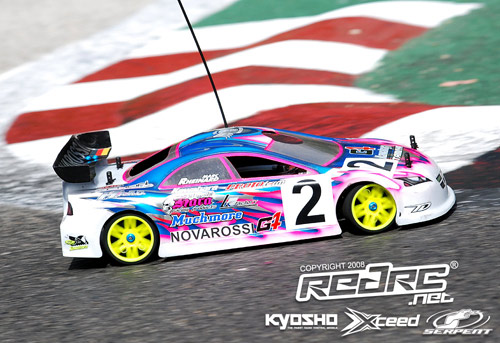 Both Baker and Rheinard are running special WC spec cars which features new front upper suspension brackets with convention roll centre adjustments and rear lower suspension brackets in which whole block can be adjusted up and down. Balestri continues to run the G4+ version as its a package he knows works and the Italian is once again showing the potential of the car running some very impressive lap times here. Moving to Team Magic is a brave move for Baker who previously ran Xray but the vastly experienced multi discipline racer says he has been really encouraged by his dealings with the Asian company to-date. Despite his limited running with the cars, Baker says the factory are very open to his feedback on developing their range of competition cars and this is key to the success of any team driver/manufacturer relationship.
We will bring you a full round up of the day's controlled practice and the views of the leading driver in our next update once we have settled in and got all the hand shaking duties out of the way. With a near capacity entry booked in and with all the major manufacturers here to support their team drivers the pits is a hive of activity.
View our image gallery here.
---