November 9, 2008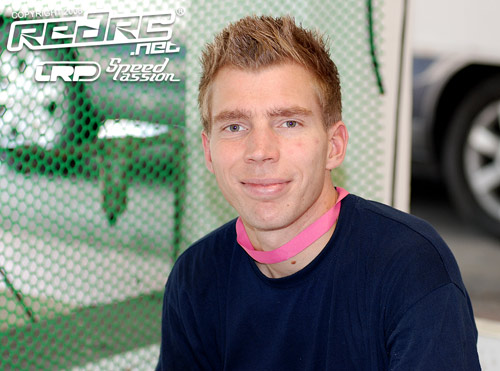 As expected the laps time for the second free practice of the 1:12 World Championship improved but the big surprise was the pace of Teemu Leino and the new Xray XII.  Atsushi Hara once again topped the lap charts with an improved time of 12.639 but making a huge leap forward was Leino. Having been 3/10th of a second off the pace of the pre-event favourite, he is now just 4/100th off thanks to a simple change of body.
Hara found 3/10th to remain the fastest of the 58 runners competing here in Thailand for 1:12 scale World Championship honours. The Japanese ace said that track conditions had made it a lot faster and his car now had good traction but the balance still needed fine tuning.
Changing from a Speed 8 to a Speed 12 bodyshell seemed to work well for Leino. The Finn said the car didn't feel any better but there was a big difference in the end to his lap times. Another Xray driver to find a chunk of time was American ace Paul Lemeiux. The RC America driver pretty much changed everything on his car for run 2 which transformed the XII. A different T-Bar, front springs, tyres and change of additive allowed the US Touring Car Champion to run a 12.899 lap time putting him 6th on the time sheets.
Hideo Kitazawa lost ground to fellow Hot Bodies driver Hara in the second run, producing the third fastest lap time with a 12.759. Marc Rheinard (12.820) managed to go faster than his Tamiya Touring Car team-mate Jilles Groskamp (12.865) in the second practice but the German thinks his Hot Bodies may be tweaked and hopes this might explain his lack of pace compared with Hara. Andy Moore who was expected to be Hara's toughest challenger for the 1:12 scale title suffered radio interference and so had to pull up during the run.
View our event image gallery here.
---