July 17, 2011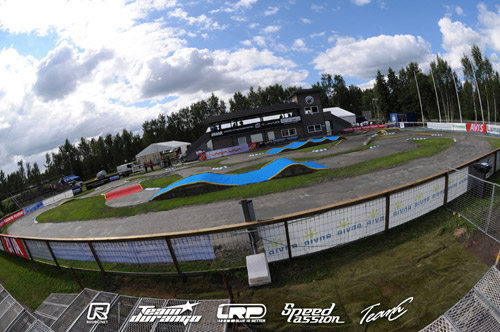 The 2011 IFMAR Electric Buggy World Championships was officially opened this evening in Vaasa, Finland with a short ceremony at the Pitkamaki Motorsport Centre where over the next 7 days two World Champions will be crowned.  Having had rain in the build up to the 14th running of the championships, which first ran in 1985, the arrival of sunshine today was perfectly timed to greet drivers and their teams.
Finland's second time to host the Electric Buggy Worlds, both champions from the 1999 event are here in supporting roles with Masami Hirosaka representing FEMCA and Jukka Steenari, now based in California, here in his product development role for Team Losi Racing.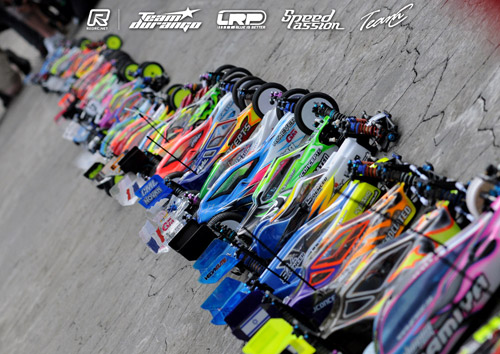 While the track action does not get under until tomorrow, when drivers will have 8 rounds of 2WD practice to get to grips with the track, the initial impression is that the organising Motorsport Club Vaasa are going to put on an event that is truly worthy of a World Championship.  Their attention to detail is impressive from branded shuttle buses to ferry competitors and press between the track and their hotels to one of the best quality driver passes we've seen in our travels.  The stage is set for a great weekend of offroad racing.
Our coverage from Vaasa, which is supported by Team Durango, LRP, Speed Passion and Team C, will commence in full tomorrow but in the meantime you can check out our image gallery which has pictures from the opening ceremony.
View our event image gallery here.
---