February 27, 2012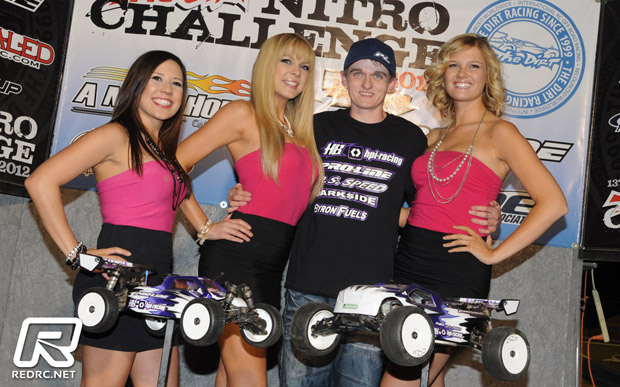 Ty Tessmann pulled off the double at the Dirt Nitro Challenge in Phoenix, Arizona, late on Sunday night when he cruised to victory ahead of his Hot Bodies team-mate Jessie Robbers, as the only two drivers to mount any sort of challenge on the Canadian both ran into problems. Driving his prototype D8, such was the pace of the 19-year-old that he was on target to lap the entire field before his father & pitman Gord called him in for an extra splash of fuel in the final minutes of the race so as to keep out of the closely fought battle for second and third.
His first big double victory, Tessmann said he always felt in control of the race and even with Ryan Maifield right on his case he just focused on keeping his lines tidy as he knew he had one less stop to do over the Associated driver. That approach paid dividends as Maifield got out of shape on a number of occasions as Tessmann kept a cool head and build back up a comfort zone.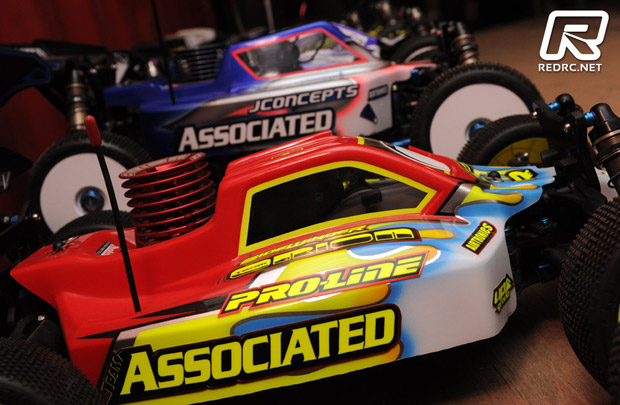 Team Associated were the only team to ever threaten Tessmann's ruling of proceedings in the 45-minute final. Starting third on the grid Cavalieri got by the No.2 TLR 8ight of Dakota Phend and chased down the Top Qualifier but it was to be in vein as the US Champion suffered a steering servo failure in his Orion powered RC8.2 ending his race 13-minutes in. Following the demise of Cavalieri, the race didn't pick up again until it reached the 30-minute mark as Maifield got right within striking distance of Tessmann. While a more serious challenge Maifield would too succumb to a steering problem this time with a broken steering rod end. Associated team manager Brent Thielke said afterwards that they suspect an impact with Adam Drake's out of shape TLR 8ight had cracked the part and it just eventually broke completely ending Maifield event. Maifield rejoined the race after repairs to finish 9th.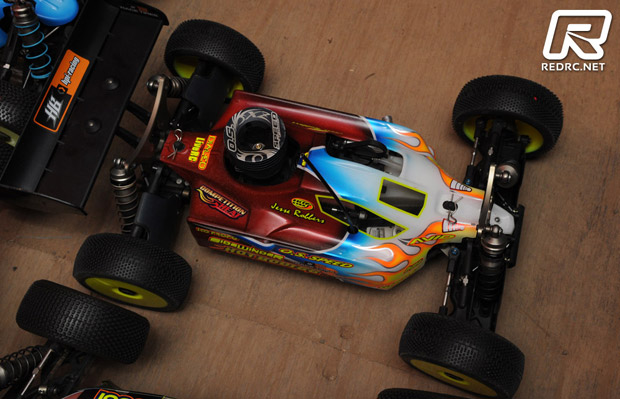 Robbers was delighted to join his younger team-mate on the podium but almost didn't make the start after he broke an arm during the warm-up laps. Starting fourth on the grid with his CR8 chassis, he was able to get the buggy fixed but said the drama unsettled him and it was not until around 5-minutes into the race that he found his rythm. Also suffering a flame-out as he was being fuelled on the first of his 7.30 stops, Robbers said his HB Gridlock equipped buggy felt really good and once he got up to speed he knew he had the pace for a strong result. Battling with Tebo and Drake he said he drove cleanly and this ultimately secured him second.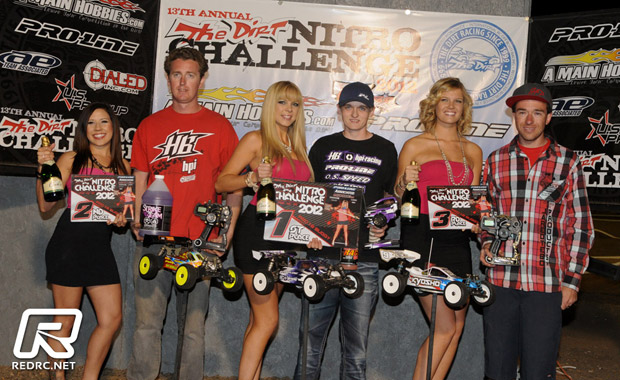 Outgoing champion Tebo described his 3rd place finish as an 'alright result'. Starting 9th on the grid after a tough qualifying, the Kyosho driver went with too soft a tyre choice running super soft AKA Impacts on his MP9. Tebo described the race as 'busy' in which he had an instense battle with team-mate Cody King, who set the fastest lap of the race, and went wheel to wheel with both Drake and Robbers. With a less than perfect buggy Tebo said he had a number of costly mistakes but added they had learned from the experience.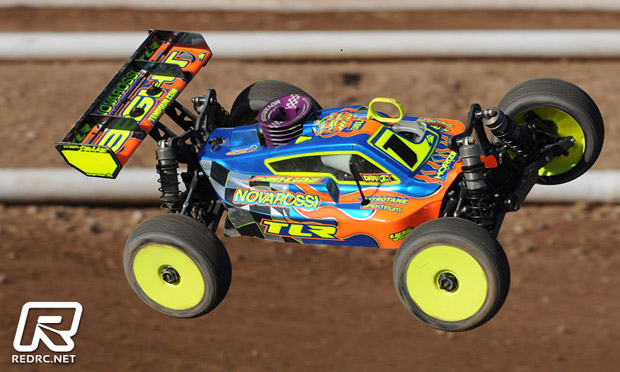 Just missing out on the podium, Drake said he had a rough start but with his buggy working well in the conditions he was able to make a strong come back. A bad mistake however in the middle part of the race cost him a Top 3 finish. Getting to within striking distance of Tebo he ran out of time to mount a challenge and had to settle for fourth. Unfortunately for Drake's up & coming team-mate Dakota Phend, who TQ'd the final round of qualifying, a broken arm saw the 15-year-old's race end after just 7 laps.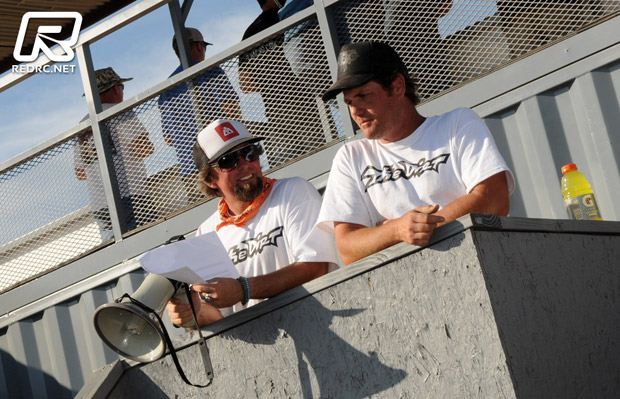 Although another super late finish to Joey 'The Dirt' Christensen's signature event, the 13th running of the Dirt Nitro Challenge was a great show and we would like to thank Joey and Proline for their hospitality during our time at the Fear Farm.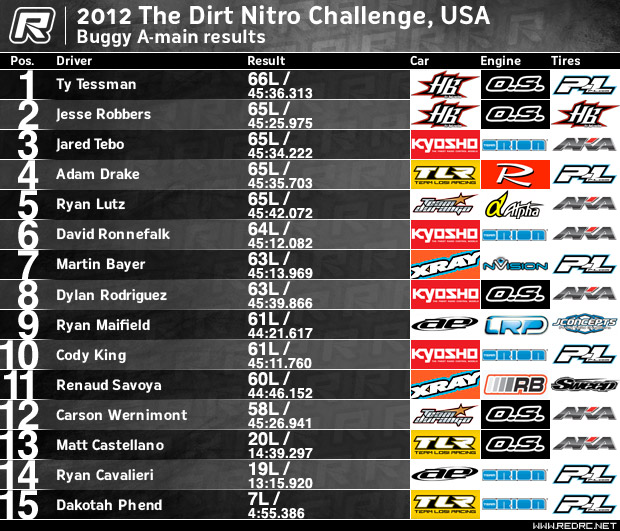 View our event image gallery here.
---