November 15, 2012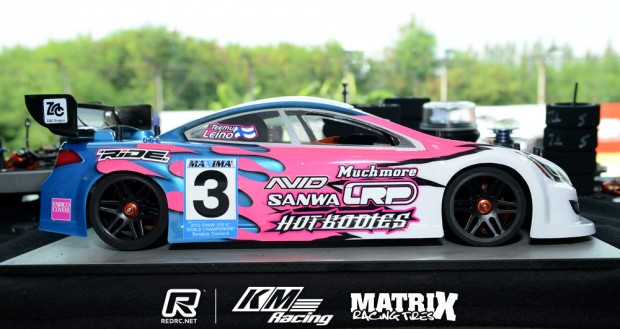 Chassis Name – HB R10
Engine – LRP ZZ.12X Team
Tires – Zac Project
Radio/Servos – Sanwa
Remarks – One of three cars here from HB/HPI, Teemu is sitting in provisional pole position after 5 rounds of qualifying. Running a car that is similar in set-up and configuration to his team mates Hara & Moore, he is running a Picco based LRP ZZ.12X Team engine. Like a large number of racers here the Finn is running the OS T-1070SC exhaust, giving the engine more bottom end punch.
Image Gallery
---