October 8, 2013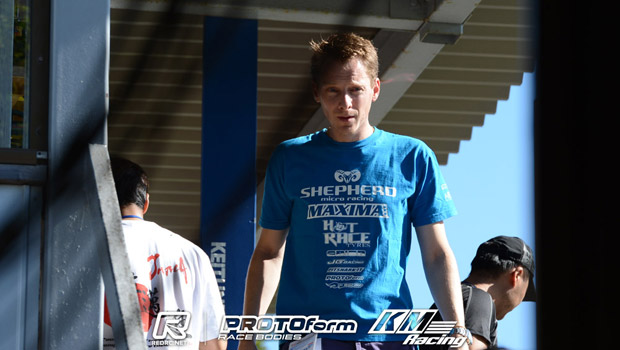 Team Shepherd's Jilles Groskamp got Day 3 of the 1:8 Onroad World Championships off to a flying start as he set the pace in the first of the two rounds of controlled practice.  The Dutch ace did a best 3-consecutive lap time of 49.524 over the 10-minute run outpacing by 2/10th of a second Mugen's Takehiro Terauchi (49.857) and Serpent 's Yuya Sahashi.  The first sunny morning at the Keitune Racing Speedway since drivers arrived for the event, the warmer opening conditions caught out many drivers most notably pre event favourite Takaaki Shimo who said afterwards he had 'no steering' leaving him to post the 7th fastest time.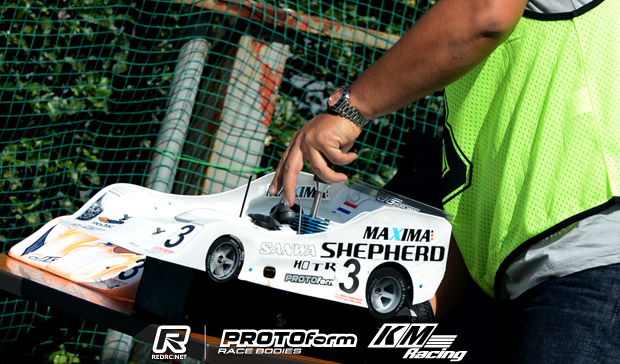 Surprised at how far he was ahead of his rivals, said Groskamp 'If I look at my times the run was good, but if I was to judge it on the feeling of my car it was not super'.  The reigning European Champion said the track has changed a lot since yesterday due to the sunny conditions, the rising sun also causing him problems with seeing his car on some points of the track.  Feeling he might have pushed a little too hard, he believes if he was to be a little smoother he can go even quicker. Running Hot Race tyres on his Maxima powered Velox V8, he said that 'maybe the warmer conditions are better' for him as his set-up for a hotter track seems to work better than his rivals.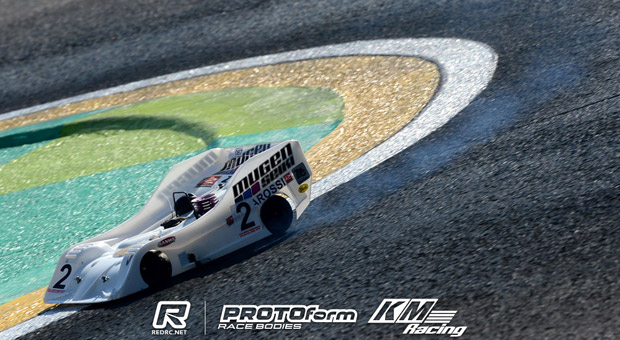 Having made an Ackermann change to his MRX-5 from yesterday, 22-year-old Terauchi said his car was a little better but added he feels he can further improve his set-up.  A finalist 2-years ago in Miami, he will run a different chassis plate on his Novarossi powered MRX-5 for the second controlled practice.  Fellow Mugen driver Shinnosuke Yokoyama took his OS powered example to the fourth fastest time.  The 21-year-old said the hot conditions made his ZAC tyres equipped car very tricky to drive at the start of the run but from then on it improved every lap.  Having lowered his ride height since yesterday evening's final free practice he felt the change improved the car and should the conditions stay hot he will leave everything as is for the second controlled practice.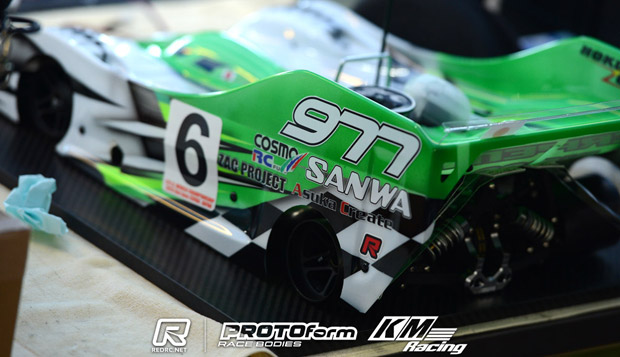 Despite posting the third fastest time Yuya Sahashi said he wasn't happy with his morning's run.  Describing the track conditions as tricky he said he got caught out by how warm it was for the run and his set-up left him with a lack of steering.  Planning a set-up change to stop the understeer he said he will also be trying to get a better tune of his Picco engine.  Setting the 6th fastest time was the second of the famous Japanese brothers Tadahiko.  He too said he was caught out by the track conditions adding that he also had to deal with his engine being set too rich.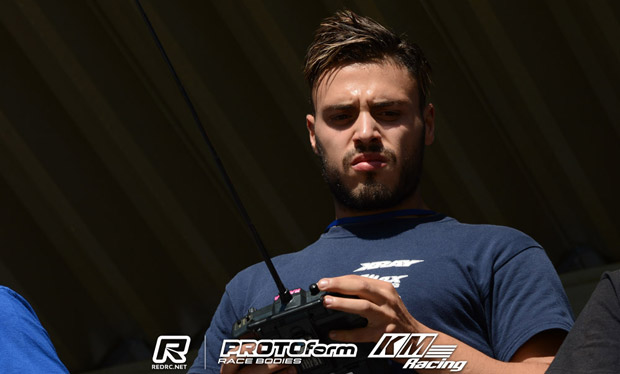 While the race may be void of the big name Italian drivers, their National Champion Raiola Carmine is ensuring the home of nitro racing is being well represented.   Posting the 5th fastest time, the 22-year-old from Angri in southern Italy, said his Matrix equipped Xray RX8 ran perfectly this morning.  Declaring himself happy with the run, he said the problems he had yesterday with a lack of consistency from the engines has been solved adding that his Max engines were now running without any issues.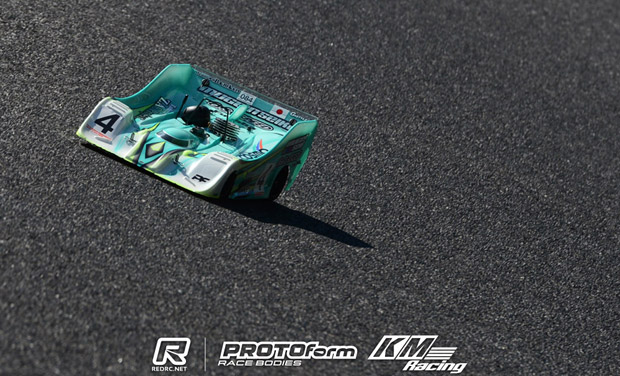 Fastest in yesterday's closing free practice, Shimo said he went too far with a set-up change to make his OS powered Mugen more stable, the conditions catching him out.  Struggling to get the ZAC tyres equipped MRX-5 to turn in he was 6/10ths off Groskamp's pace and for CP2 will try a totally different set-up to factor in the sunny conditions.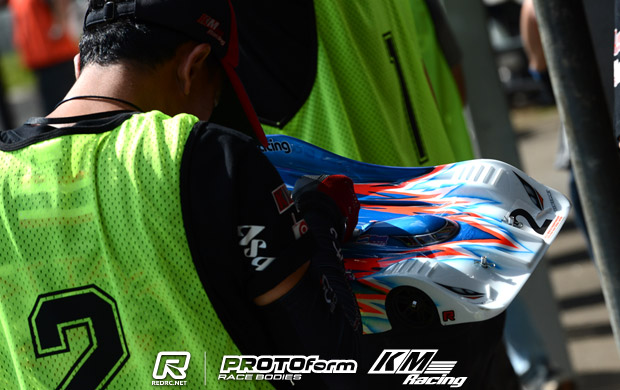 Fastest of the KM Racing team was Meen Vejrak, who took the new K8 to the 8th fastest time.  The reigning 200m World Champion, said the car was 'pushing a little' because of the weather but is confident he can rectify this for the final practice before qualifying.  Also suffering with his OS engine running on the rich side he said with those two small items sorted he is feeling pretty confident for qualifying.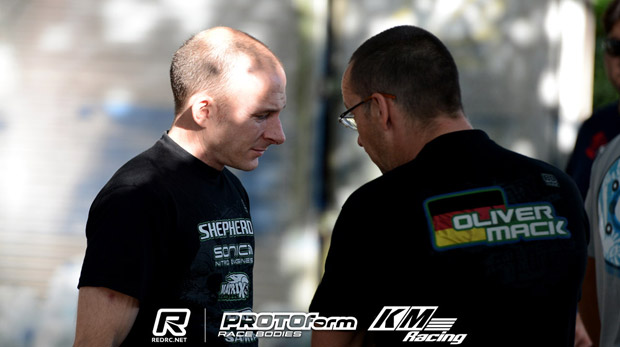 Oliver Mack posted the 9th fastest time ahead of former double World Champions Adrien Bertin and Atsushi Hara who set identical times.  Mack said the 'track was not good' as he struggled for grip but the German seemed more concerned by his lack of run time.
View our event image gallery here.
---