October 8, 2013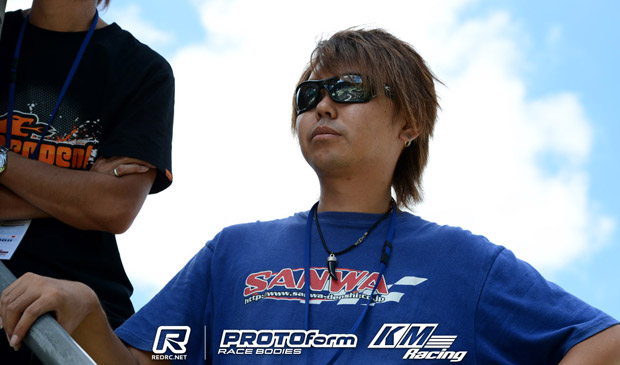 Tadahiko Sahashi set the pace in the opening round of qualifying at the 1:8 Onroad World Championship in Japan, the Serpent driver one of only two drivers to complete 36 laps of the Keitune track. Producing a time of 10:14.886 the younger of the Sahashi brothers was 9/10ths of a second faster than his nearest rival Mugen's Takaaki Shimo.  Missing out on a 36 lap run by just over a second, KM Racing's Meen Vejrak completed the Top 3 for the round which saw practice pace setter Jilles Groskamp not finish.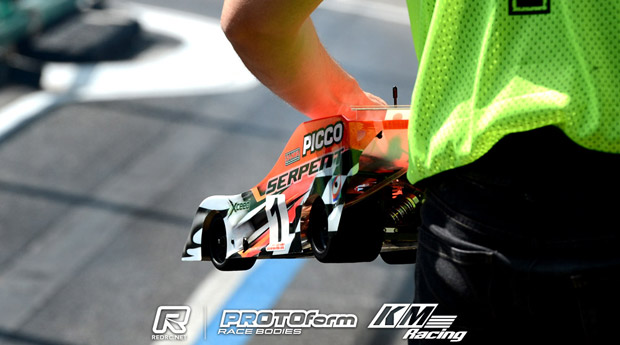 'Not perfect' was how Tadahiko summed up his run.  The Japanese driver said while the run was incident free he felt he could have driven a little better.  Commenting on his 977 he said it was different to in practice adding he is not sure whether that was down to the car or the track conditions.  Expecting the track to be much faster for this evening's second qualifier, which if the rain forecast for tomorrow arrives could be crucial, he said he hopes to put in a much better performance then as he expects the Q1 times will be easily beaten.  Brother Yuya took his Picco powered 977 to the 4th fastest time but he too was not happy with the run.  Struggling with a lack of overall traction inparticular when turning left he said he doesn't now why, adding that he will have to check the car over to see if it is tweaked.  Having run his secondary engine in the opening qualifier Yuya plans to switch to his best engine for Q2 which he said is going to be crucial to the grids should the rain arrive over the next two days.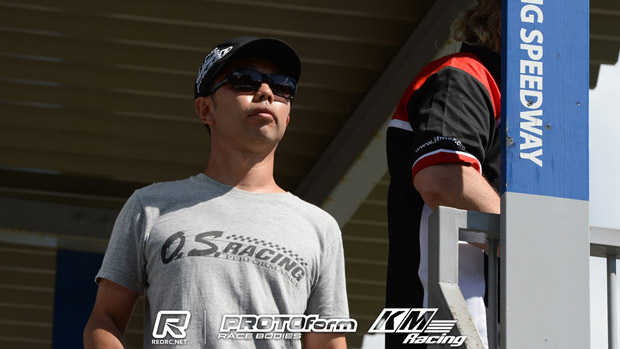 Despite setting the second fastest time Shimo said his Mugen was difficult to drive.  Having had too much rear traction in the final controlled practice changes to his MRX-5 for qualifying to reduce this were too much.  The Worlds Warm-up Race winner now plans to go for a completely different set-up for Q2 to reflect the cooler track conditions.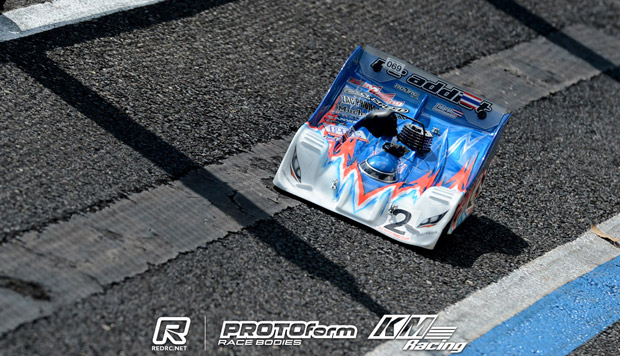 200mm World Champion Vejrak said while his new KM Racing's K8 was smooth to drive he had to drive a cautious qualifier due to his OS engine being too lean.  Unable to run at full throttle for fear of destroying the engine, he said in terms of his chassis everything was good and with the engine properly adjusted for Q2 he expects to easily make a 36-lap run.  It was a good opening qualifier for the KM Racing team with Adrien Bertin, despite a crash, and Charlee Phutiyotin both making the Top 10 with the 8th and 10th times respectively.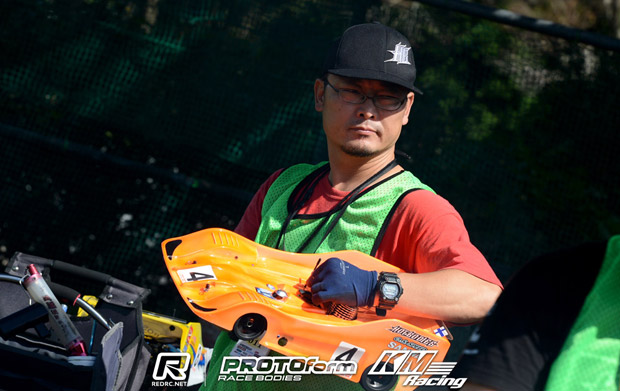 Although he set the fifth fastest time, Teemu Leino said his opening heat was 'just too slow' compared to rivals.  The HB driver said the run was essentially just another practice run for the team's new R8 adding he expects Q2 to be alot quicker.  Suffering a bad pit stop which cost him about 2-seconds, he said the set-up they tried for Q1 was not great but with every run they are getting closer and closer to a good one.  The 2012 Nitro Touring Car Worlds Top Qualifier, is planning a few minor adjustments for his next run. Team-mate Andy Moore went out after a crash but the British driver who had a strong showing in the final controlled practice said a lack of grip was his main problem.  Losing around 4/10ths a lap to his rivals he has no idea why.  For Q2 he said they need to try something different as what they have now in terms of set-up has stopped working.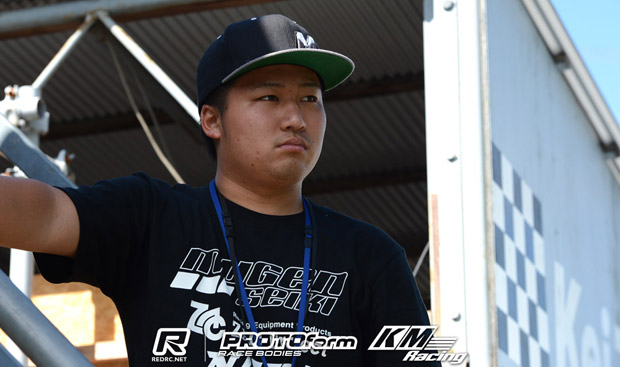 2010 Worlds Finalist Takehiro Terauchi set the 6th fastest time ahead of 19-year-old Kyosho driver Syoki Takahata.  Mugen driver Terauchi said he is struggling to get fuel efficiency from his Novarossi engine.  Although he managed to do the run on just one stop he ran out of fuel just after he crossed the finish line but said had he gone 36 laps he most likely wont be able to complete the extra lap.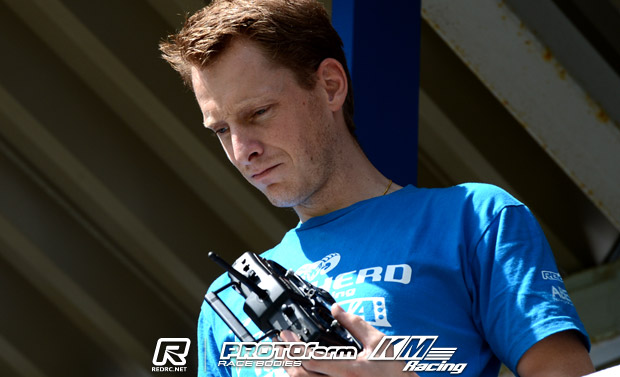 Groskamp, who is looking like the best hope for the World title to remain with a European driver,  didn't have a good start to qualifying.  An arguement in the pits over where mechanics should stand broke out after the start of the qualifier and when the Dutch driver came in for his scheduled 5-minute fuel stop he unknowningly entered the wrong box as his mechanic had been moved.  Frustrated by the lost time, having come in to the pits on target for a TQ run, the run got worse as he crashed while trying to find a way passed Bertin.  This resulted in the front bumper on his Shepherd getting bent and rubbing on the track forcing him to pull in.  The European Champin said it was 'no worries' as the second qualifier is 'going to be the faster one'.  It wasn't a good opening qualifier for the European's with Italy's hard charging Riola Carmine going out after he clipped the curbing and launched his Xray into a roll which resulted in a front wheel breaking off the car.
View the event results here.
View our event image gallery here.
---