January 10, 2014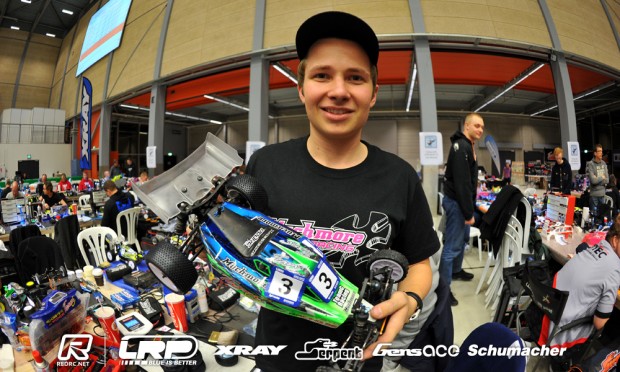 New Team C signing Oskar Levin got his debut for his new sponsor off to the perfect start at the DHI Cup after the Swede claimed the opening two rounds of qualifying at the Danish event.  The result leaves the 19-year-old holding the provisional overall TQ overnight in Odense while some of his key rivals are under pressure to make the most of tomorrow's remaining two qualifiers.  Defending Champion Joern Neumann finds himself only 4th overall, while Xray's Martin Bayer is 10th and Schumacher's Tom Cockerill is way down in 32nd after a DNF in Q1.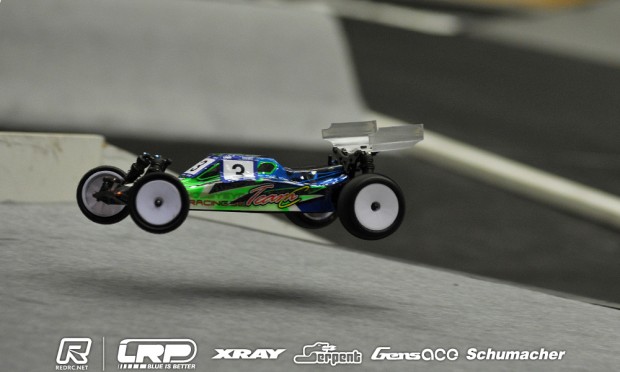 Very pleased, Levin described his opening TQ run as a 'good clean run' but said a fresh set of tyres caught him out in Q2 and he had to work a lot harder to take that one. With his TM2 V2 a little edgy on the fresh set of handout Schumacher tyres he made an early mistake and the buggy got caught up on the piping.  Dropping him down the order he said after 2-minutes the tyres came in and the buggy was 'really good like in Q1' and getting his confidence back he was able to push really hard with no problems allowing him to work his way back to the front to take the round from Cockerill.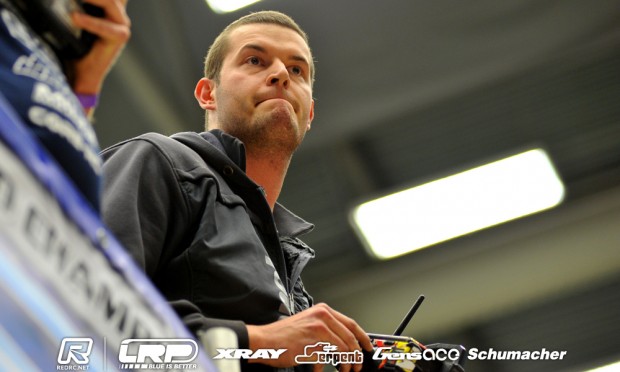 Its a Team C 1-2 overnight at the DHI with Danish driver Kim Nielsen sitting second with his borrowed buggy.  Having only got the car this morning, driving it for the very first time in the opening practice, he straight away was very comfortable with the car which he described as being 'easy to drive'.  Finishing second to Levin in Q1, in Q2 he took up the lead of the 5-minute run when the Swede had his early mistake but lost it again with a mistake of his own which saw the TM2 ending up on its roof and needing to be marshaled.  Despite this and a second mistake Nielsen still managed to post the third fastest time.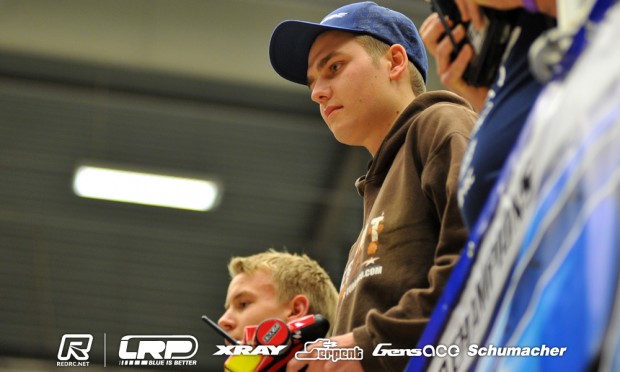 Neumann, who is looking to make it three DHI wins from the 3-years Offroad has been part of the event, said his opening run to the third fastest time was 'OK' but 'a little slow'.  Changing from a Cut Stagger front tyre to Mini Pins as he looked for more steering he said it was a bad call and resulted in a run with 'too many mistakes'.  Sporting a bodyshell design this weekend that is less than pleasing on the eye, the EOS champion plans to revert to his previous tyre choice for Q3.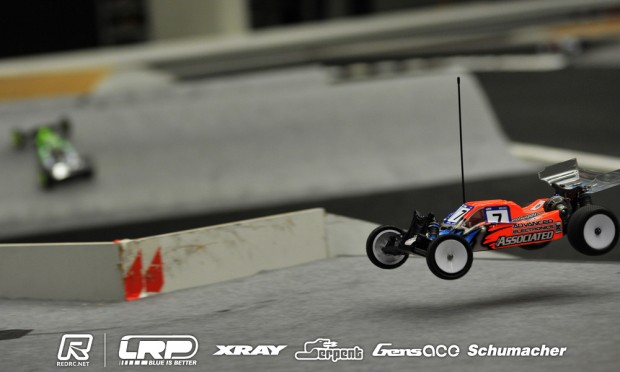 Ahead & behind Neumann in the qualification ranking are the Associated's of Swede Niclas Mansson and young Dane Jesper Rasmussen. Mansson sits 3rd overall but the 24-year-old felt while his first run to fifth was good his second run could have been better if he had not had problems with traffic.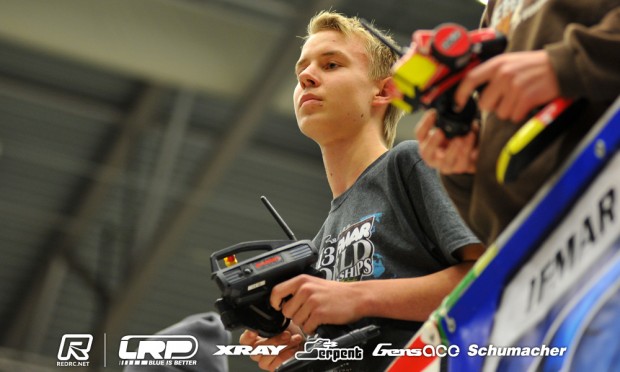 Rasmussen had a very strong & clean opening qualifier taking his C4.2 to the fourth fastest time.  On target for another strong run in Q2, the 15-year-old got hit by Neumann, the incident leaving him to finish up 9th quickest. Happy with the performance of his C4.2 he will leave his set-up as is as for Q3 and just focus on getting in an incident free 5-minute run.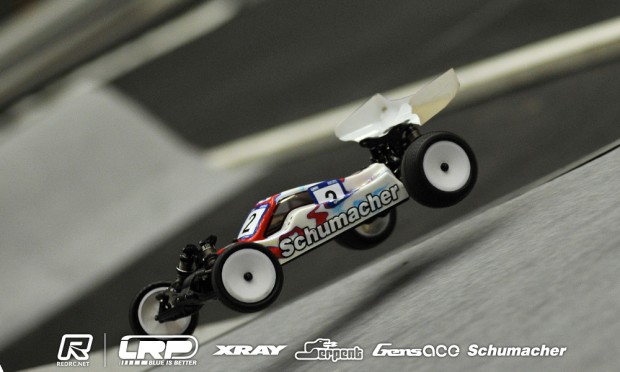 After his 'car fell apart in Q1' following some 'bad mechanic work' resulted in a hinge pin falling out, Cockerill said his Cougar KF was really good in the second one although the driver this time had some problems.  Having cleared it no problem throughout practice the British driver 'crashed 3 to 4 times' on the centre table top.  Confident that the 'car is there' in terms of pace, he said with a clean run it will be very tight among the top drivers and he is looking forward to tomorrow remaining two qualifiers.
View the complete Offroad event results here.
View our event image gallery here.
---