January 10, 2014
European Champions Joern Neumann and Martin Bayer have topped their respective title classes in practice at the DHI Cup in Denmark.  The third year the event has featured offroad competition, Neumann took his Durango to the fastest three consecutive laps in 2WD Buggy ahead of Schumacher's Tom Cockerill and new Team C signing Oskar Levin.  In 4WD it was Xray's Bayer who set the pace from Neumann who comes into the event looking to complete a DHI hat trick of wins in both classes.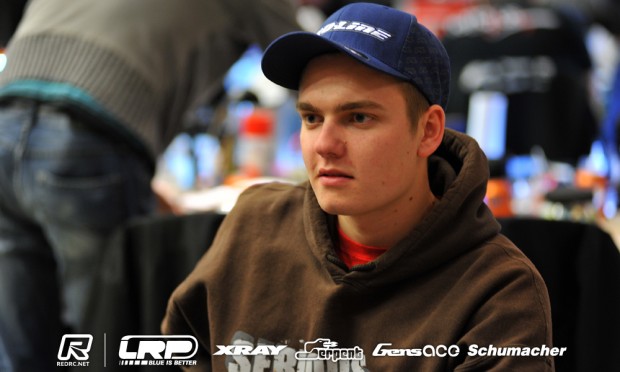 The master of indoor offroad racing on carpet, the reigning Euro Offroad Series Champion was pleased with his 4WD despite being only second fastest and not so happy with his 2WD despite topping the reseeding for the qualifiers.  Describing the 4WD times between him and Bayer as super close, he said his focus now is his 2WD Buggy which was only 'OK' suffering from an overall lack of traction.  Having run all four off his practice runs on the same set of handout Schumacher tyres the German ace said he hopes a fresh set of rubber for Q1 will bring some improvements.  With practice for both classes complete the remainder of today's action will now switch to two rounds of 2WD qualifying.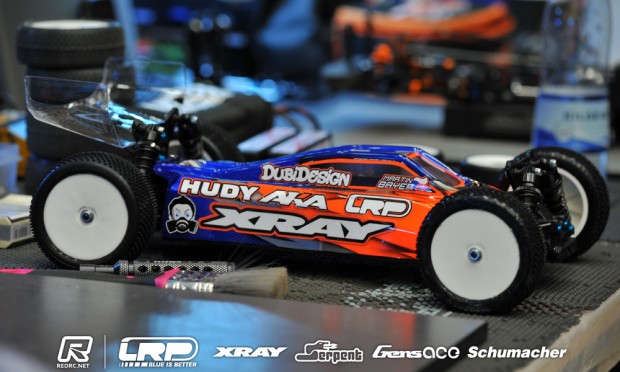 Bayer described his 4WD as 'amazing' adding the LRP powered XB4 was 'super easy to drive'.  Having made no changes to the set-up since arriving in Odense, he said he couldn't be happier with how the car is running.  Only 5th fastest in 2WD, he said without mistakes his XB4 2wd would be a lot faster and for qualifying he said all should be ok over 5-minutes once he cleans up his driving.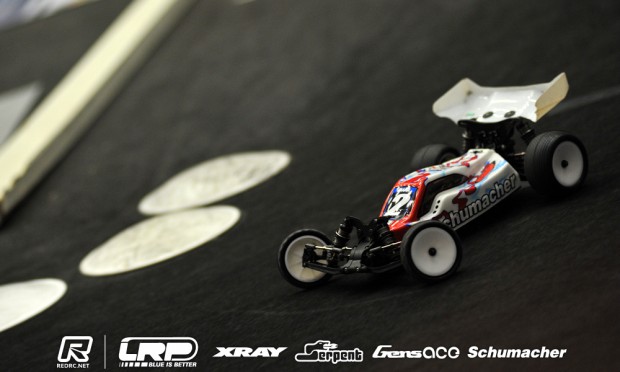 Cockerill described his 2WD buggy as 'really good' despite traction being a lot lower than expected. Preparing his Cougar KF for high traction ahead of the event he said he had to do quite a bit of work to the car in the opening practices but he is now very happy with how it is working. Admitting to focusing on his 2WD when he should be working on his 4WD he said he feels he has a really good chance in 2WD where as in 4WD Neumann & Bayer are 'untouchable'.  The Schumacher designer took his K1 Aero to the fourth fastest 4WD time.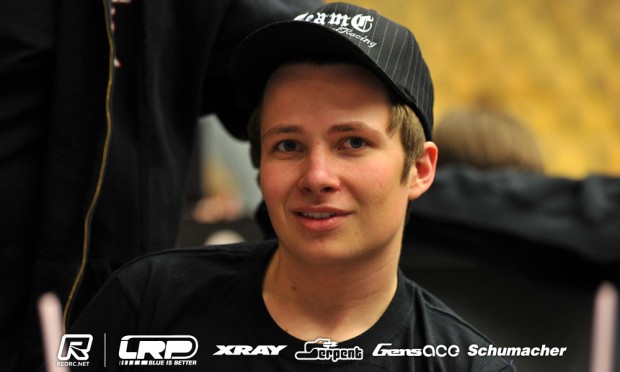 Third fastest in 2WD, Levin was delighted with the performance of his new Team C TM2 V2 which he said is 'really stable but still fast'.  His first international race with Team C, the 19-year-old Swede said he is really confident with the new car.  Having only received his 4WD Buggy yesterday after it was shipped directly from his sponsor to the hotel here at the track Levin set the 6th fastest time.  He said unlike his 2WD it needs some work in terms of fine tuning the set-up.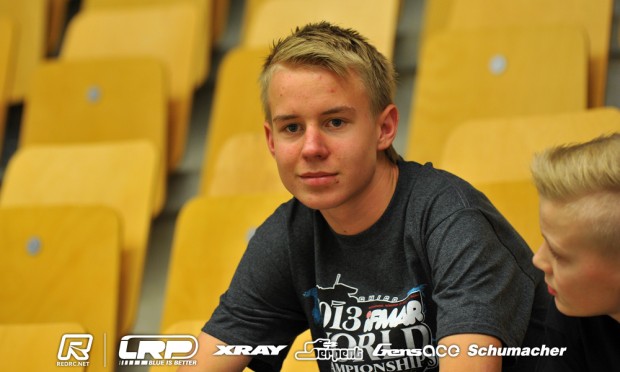 Heading the home Danish challenge in practice were Kim Nielsen who set the 3rd fastest time in 4WD and Torben Højfeldt who was 4th fastest in 2WD.  Making his race debut since signing for Team Associated, up & coming 15-year-old Danish driver Jesper Rasmussen set the 5th fastest time in 4WD.
View our event image gallery here.
---