January 10, 2014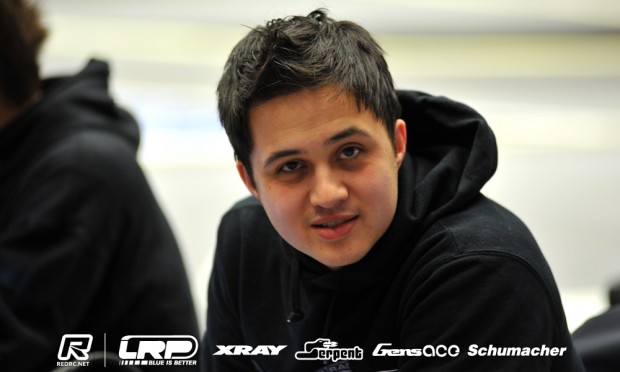 Ronald Volker has set the early pace on the opening day of the DHI Cup in Denmark, the Team Yokomo driver topping the first timed practice from last year's event winner Adrian Berntsen.  A four time winner of the event, Volker posted a time of 37.377 for his 3-fastest consecutive laps compared to Berntsen's 37.423 with Tamiya's Marc Rheinard third over 3/10ths of a second further a drift.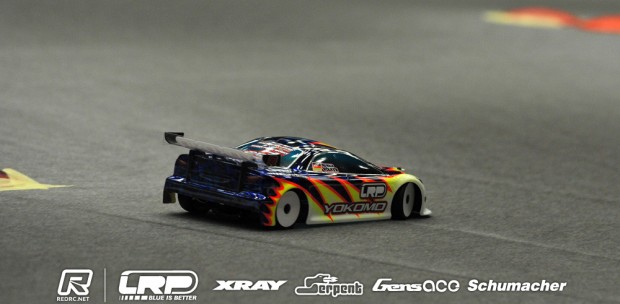 Running his BD7 2014 for the first time in Europe, having debuted the car late last year at the Yatabe Arena in Japan, Volker summed up his practice runs by saying it was 'going good so far'.  'Still working on some details of the set-up', the Euro Touring Series Champion said that despite three rounds of practice now completed, the day kicking off with two 5-minute free practice runs, the traction levels are still low but he expects them to increase as the day goes on.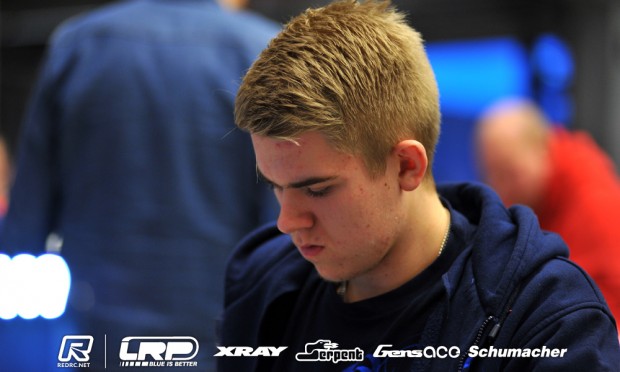 The defending Champion having ended Volker's hunt for a fourth straight win of the DHI Cup last year, Bernsten said his Xray is fast over a single lap but struggling over 5-minutes.  Describing his car as 'too aggressive', he will motor down for the second timed practice going from a 4.5 to a 5.0 ORCA motor.  Hoping the traction will improve for the run the Norwegian plans to leave the chassis set-up as is.  His first international win, asked if this years race brought any extra pressure he said he was just treating it like any other race.  Having recently just started college, where he will study Business Management, he said this has curtailed his racing activities.  Having not raced since the opening round of the 2013/14 ETS back in November, he said if he can come away with a Top 5 finish on Sunday evening he will be happy.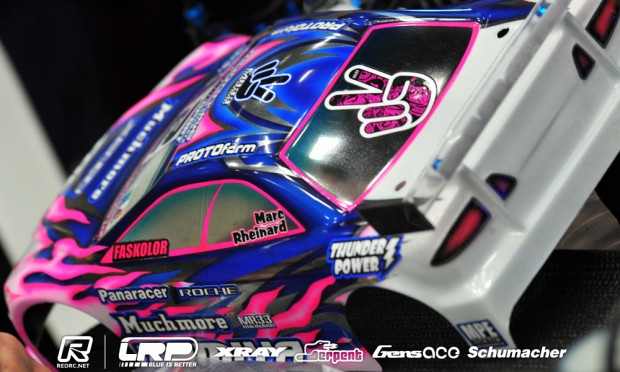 Rheinard described his performance as 'Average'.  A 2-time winner of the DHI Cup, he said his TRF418 is not consistent.  Having run two cars during the free practice runs he chose his ETS car for the first timed run but he said the lack of traction made it hard to differentiate what the key differences were.  Sharing similar thoughts to Volker that the track layout is a little too open, he said for the next & final practice he does not know whether to go with running the other car or to make changes to the set-up of his ETS car which could be a risk should the traction suddenly come up.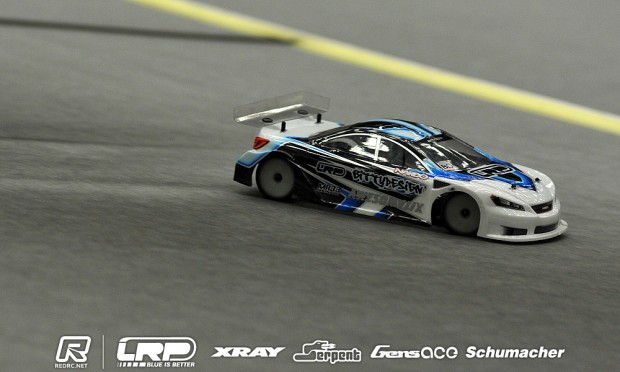 Setting the fourth fastest time was Viljami Kutvonen.  The factory Awesomatix driver described his A700 EVO as 'OK' adding that with a little more steering he was confident of a good run.  Having struggled last year with some of the bumpy areas on the track he said with the new car he is no longer affected by these.  Planning to adjust his front set-up of the Russian designed car's unique dampers, he said this should give him the extra steering he needs to put him in the mix.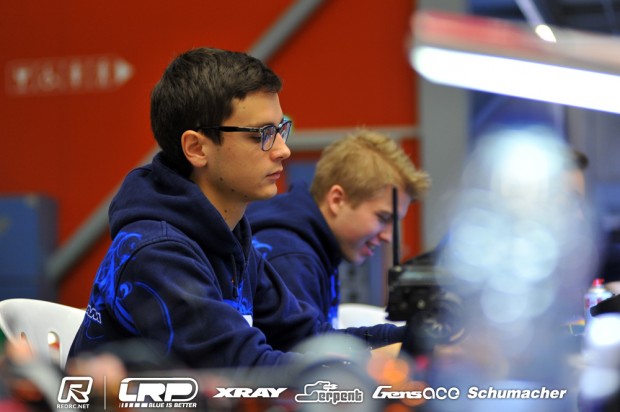 Alexander Hagberg took his Xray to the 5th fastest time, the Swede describing his run as 'not too bad'.  Having switched over to a set-up used by Martin Hudy when the Xray designer was faster than him at the Charity Race in Italy, Hagberg said he has changed very little on his car since the opening practice preferring instead to wait for the traction to come.  Hoping the track comes to him he said he was feeling confident about the weekend ahead.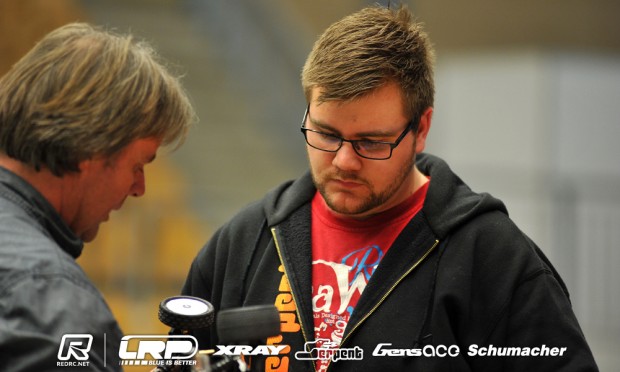 Completing the Top 6 was Danish National Champion Patrick Hornum.  The Serpent driver, who started the event with a brand new S411, described the car as 'hard to drive.  Planning to stiffen up his set-up for the final practice he hopes this will give him a better feeling with the car.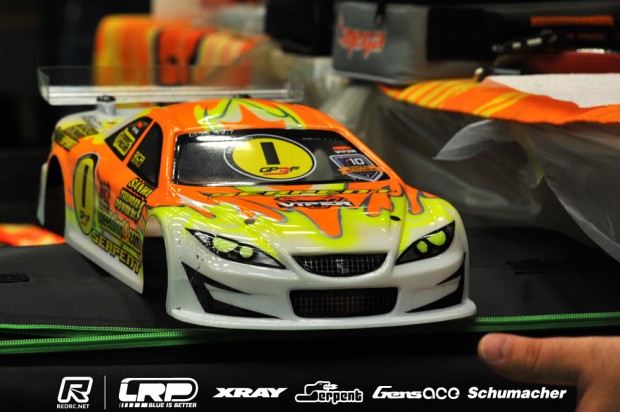 Team-mate & lead Serpent factory driver Marc Fischer was just 2/100ths off the Dane.  The German said his Viper powered S411 is a little loose in the rear.  Planning to go from 2.5 to 3mm toe he will also change front spring which he said while not different in hardness should make it easier to drive.  Also racing in the offroad part of the event, running Serpent's 2WD Spyder, asked about how that was going he said he had no idea what he was doing.  Having raced 4WD Buggies over 10-years ago, he said 2WD is totally different and so after each of his runs he goes to Joern Neumann to find out what he needs to be doing to the car which he emphasised he is 'just racing for fun' this weekend.
Former top international Danish racer Steen Graversen completed the Top 8 with his self modified belt driven Awesomatix followed by Martin Hudy and fast Swede Magnus Vässmar.
View our event image gallery here.
---