February 9, 2014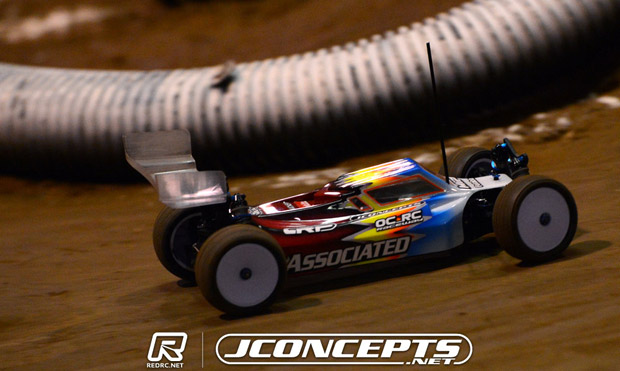 Steven Hartson is Top Qualifier of 4WD Buggy at the JConcepts Winter Indoor Nationals at SmacTrac, St.Louis, the Associated driver securing the honour as team-mate Tanner Denney topped the fourth & final qualifier.  Running in the C heat, Denney posted the fastest qualifier of the weekend finishing 1.4 seconds up on Xray's Josh Wheeler.  The only driver who could challenge Hartson for pole in  the Main, JR Mitch looked on target to take Q4 but a late mistake dropped the Q3 Top Qualifier down the order with the Team Losi Racing driver only able to recover to take third just in front of Hartson.  As a result Mitch will start third on the grid behind the B44.2's of Hartson and Denney while Wheeler's XB4 starts fourth.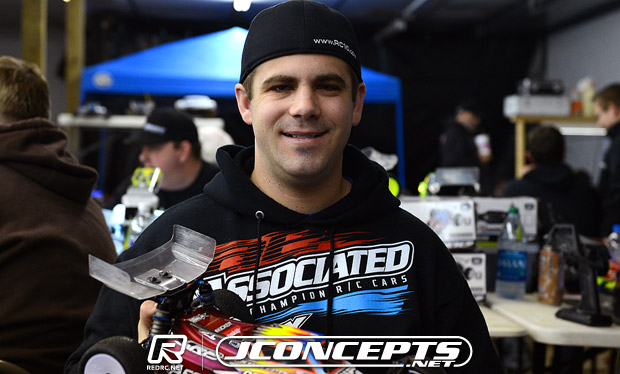 Hartson said although Q4 was yet another rough round, he was  'happy enough' to take the overall TQ honours.  The World Champion said his Reedy powered buggy is working well but traffic issues on the small track has left him a little frustrated.   Looking ahead to the final, which will see 11 cars take the start as the B-Main winner bumps up, he said he hopes he can get 'rid of the magnet' that has been causing so many cars to tangle with him in the last two qualifiers. Expecting his biggest challenger to be Denney, he said based on Mitch's pace in the final qualifier he too should be in the mix adding that the Florida driver was probably a little faster in Q4 than he was.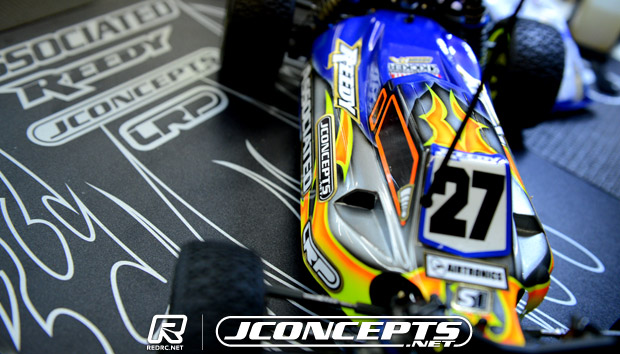 Denney said he 'just got lucky' with taking the final qualifier as both Mitch and Hartson had pretty significant errors in their heat.  Describing his buggy as pretty easy to drive and having good speed, he said while 'glad to TQ the round' he wasn't happy with how he drove for the 5-minutes as he had a few bobbles.  Turning down his EPA for the final qualifier this made the car 'a lot easier to drive' and going into the final he is confident he can push Hartson for the win.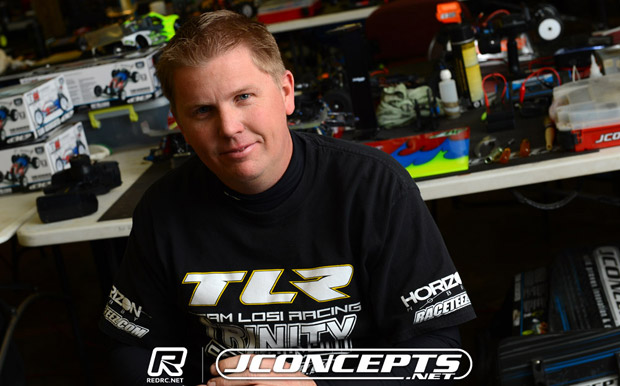 Asked about his error in Q4, Mitch replied 'I kind of blinked I guess'.  Happy with his TLR22-4 set-up, he said its quick enough to race for the win and he expects it to be a good race.  Asked about overtaking opportunities he said with the track very dusty offline its going to be a case of forcing the driver ahead to overdrive and get out of the rather narrow groove.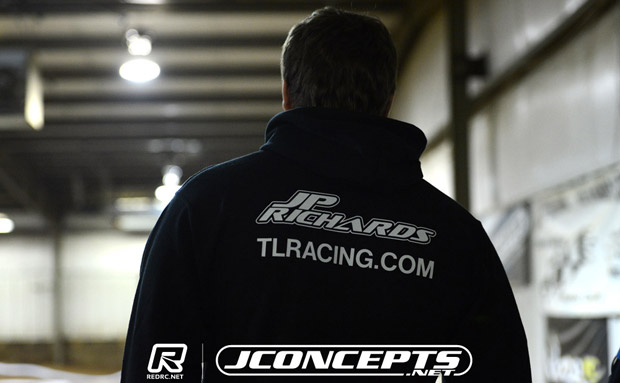 Having already wrapped up the overall TQ for 2WD in last night's third qualifier, Denney again topped the times with his new B5 taking the final round from the on pace TLR of JP Richards.  Just 24/1000th off Denney time, Richards will start the A-Main from second on the grid.  Putting in his best qualifier, Team Associated's Brent Thielke set the third fastest time for the round but it is Team Losi Racing young gun Taylor Larsen, despite a poor final qualifier, who will line up third on the grid.  Having started the event strong with a TQ run in the opening 2WD qualifier, Hartson has had a rough event since with Q4 proving his most frustrating run yet.   Needing to be marshalled on the first lap and his ongoing issues with traffic he was unable to recover any ground finishing well down the order.  With a 6th in Q3 to go with his Round 1, he will line up fourth on the grid followed by Thielke and TLR's Cody Hollis.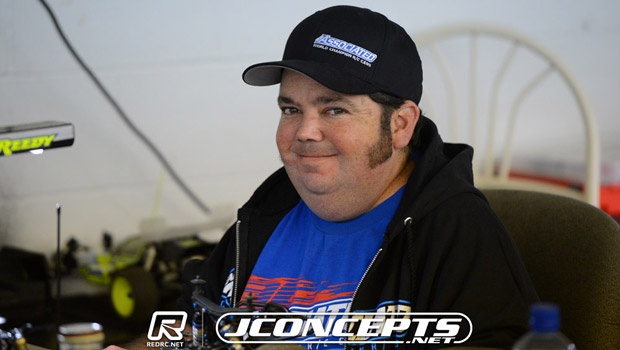 In some of the other key classes at the opening round of the 2014 JConcepts Indoor National Series, offroad r/c legend Brian Kinwald took TQ hnours for 2WD Short Course over Hollis.  In 4WD SC, Mitch will carry No.1 on his TLR SCTE 2.0 with Randy Cuthcart lining up second.  In Mod Truck it is Hartson's T4.2 who will lead away the grid followed by the TLR22T of Larsen.
4WD Buggy A-Main Grid (B-main winner bumps up)
1. Steven Hartson – Team Associated – 0 pts
2. Tanner Denney – Team Associated – 2
3. JR Mitch – Team Losi Racing – 2
4. Josh Wheeler – Team Xray – 5
5. Mitchel Gardner – Kyosho – 6
6. Cody Hollis – Team Losi Racing – 8
7. Nick Gibson – Team Associated – 12
8. JP Richards – Team Losi Racing – 13
9. Brent Thielke – Team Associated – 13
10.Chris Baumgartner – Team Associated – 13
2WD Buggy A-Main Grid (B-main winner bumps up)
1. Tanner Denney – Team Associated – 0 pts
2. JP Richards – Team Losi Racing – 4
3. Taylor Larsen – Team Losi Racing – 6
4. Steven Hartson – Team Associated – 6
5. Brent Thielke – Team Associated – 7
6. Cody Hollis – Team Losi Racing – 7
7. Trevor Nault – Team Associated – 8
8. JR Mitch – Team Losi Racing – 11
9. Matt Gosch – Team Associated – 14
10.Luke Richards – Kyosho – 14
View our event image gallery here.
---