April 13, 2014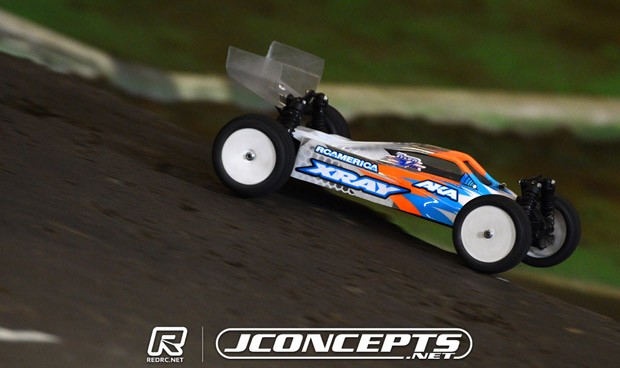 RC America team driver Tyler Vik is the Top Qualifier for 4WD Buggy at the JConcepts Spring Indoor Nationals at Tacoma R/C Racway.  The San Francisco driver claimed the honour with his third TQ run of the day but  felt he didn't deserve to top the Q3 saying the only reason he got it was because his rivals crashed more. Running old tyres he said this was a bad decision in terms of his front tyres which were too worn. Running AKA Deja Vu on the rear of his Xray XB4 he said for tomorrow he will run a fresh set of Pin Stripes.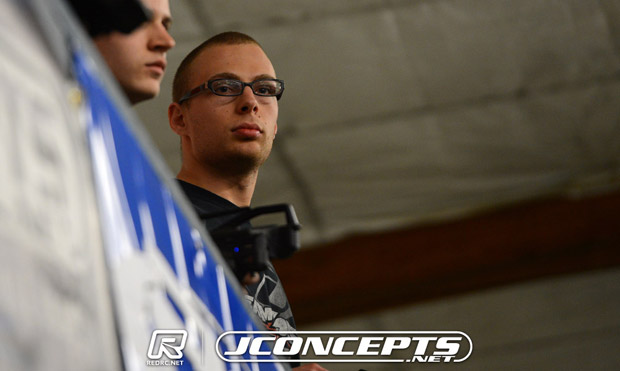 Posting his best run of the weekend JC Johnson was very happy to record the second fastest time. Describing his TLR22-4 as 'pretty awesome' he said the handling felt like a slot car. Planning to stick with the set-up for Q4 he said after the race a number of onlookers said his drive train sounded rough and so he will strip down the buggy to check over the belts.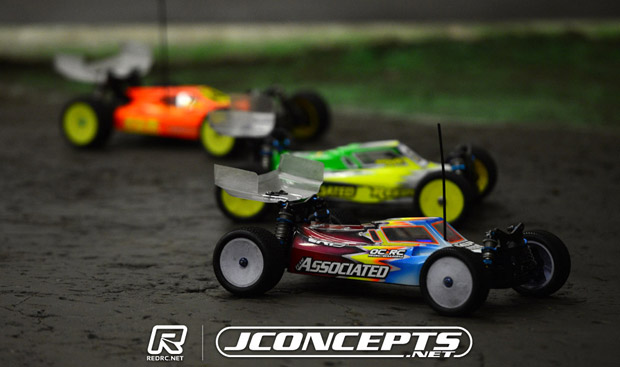 Claiming the third fastest time Steven Hartson said his LRP powered B44.2 was the fastest its been all weekend thanks to his tyres reaching the perfect wear point. Unfortunately a bad closing few laps cost the World Champion his first TQ run. First he got caught up in the aftermath of a crash by Vik crashing into the Xray as it got marshalled. After this he had a coming together with JR Mitch as the TLR driver recovered from an off. To top of the tough ending Hartson rolled just in front of the loop with the marshal throwing him over the loop meaning he had to manually be given a finish time.
4WD Mod Buggy Qualifying Round 3
1. Tyler Vik – Xray – 21/5:12.615
2. JC Johnson – TLR – 21/5:13.670
3. Steven Hartson – Associated – 21/5:14.600
4. Chris Gould – X-Factory – 20/5:04.150
5. John Walentia – Associated – 20/5:05.754
6. Luke Smith – Associated – 20/5:07.965
7. Anthony Honstain – Associated – 20/5:08.439
8. JR Mitch – TLR – 20/5:13.857
9. Tanner Denney – Associated – 20/5:14.079
10.Yoshii Harley – Associated – 20/5:14.256
View our event image gallery here.
---