September 25, 2014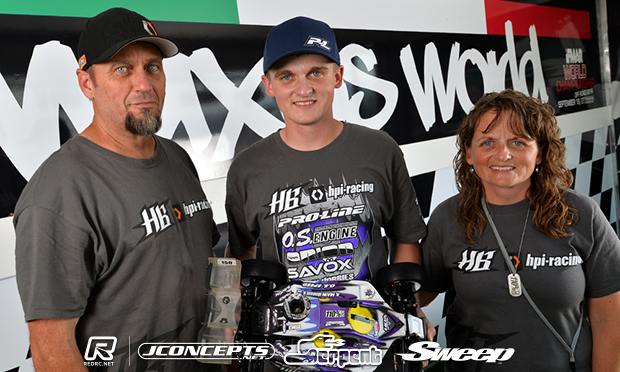 After dominating early qualifying, Ty Tessmann finally got to claim the overall TQ at the 1:8 Offroad World Championships in Sicily.  Topping the opening three qualifiers but suffering in rain effected Rounds 4 & 5, the HB driver posted the fourth fastest time in the final qualifier to top the final classification over Ryan Maifield, Lee Martin and Jared Tebo.  Having been the only one to challenge Tessmann before rain turned the form on its head, Maifield finally got to put his TLR top of the time sheets taking Q6 by 2.1-seconds over Martin with Elliott Boots third, a result which puts the 2012 Top Qualifier 6th overall.  Retiring from the final qualifier with a broken radio receiver, defending champion Robert Batlle will start his title defence from 6th on the grid in his Semi having qualified a lower than expected 11th.  Joining him in the same Semi final having just made the cut will be European Champion David Ronnefalk, the Swede having struggled to translate his practice pace into good qualifying runs.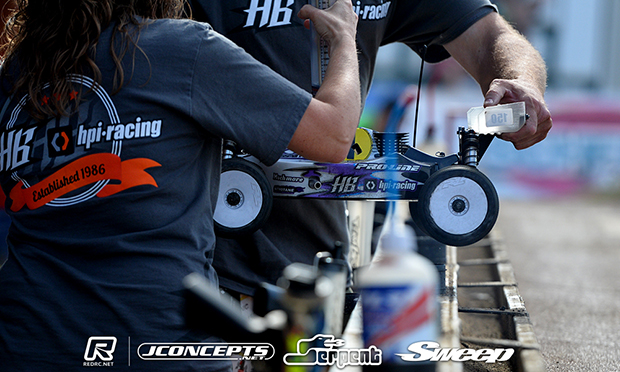 'Harder than I wanted it to be but got it done', was how Tessmann summed up his first World Championship TQ.  Needing a good final run, with 4 of 6 to count, the US National Champion said the run started good but exiting from his pit stop he had trouble with a back marker.  Recovering from that to put in two clean laps he said on the next one he 'screwed up on (his) own'.  Making two separate mistakes he then finished the lap by running off onto the grass after the double before the loop, his engineer Torrance Deguzman calculating all the incidents cost 10-seconds. Setting the fastest lap of the round, he said while his Pro-Line equipped D812 was pretty good the track was a little harder to drive as the grip came up a lot after the rain. With a full day off from driving, the lower finals making up tomorrow's schedule, he said they have 'ideas to fix it' for the Semi but will keep an eye on the track to see how it is nearer to the time of the Semi practice.  Asked who he sees as his big threat for the finals he said it was hard to say adding that based on previous years the Main ends up being very different to qualifying in terms of the drivers who are in contention.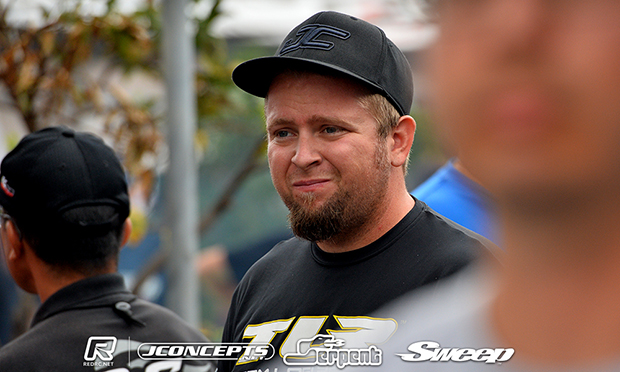 Happy to cap off his World Championship debut with TLR with a TQ run, Maifield said the beginning of the run was a little weird due to the track conditions with some areas looser than before and others being the most grippy they have been for the entire event.  Taking a few laps to figure out his braking and having to be patient with traffic he declared it overall 'a good run'.  Asked if he was happy with his second overall, which will put him on pole for his Semi, he said he wasn't reading into it, preferring to just focus on doing his own thing. With the 'consistency nice' and the 'speed good' he added he his feeling confident with his JConcepts shod 8ight going into the Semi.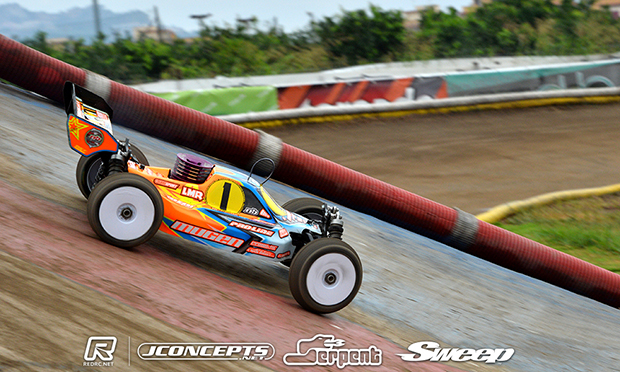 Having a 'rough start' to his final qualifier as he got delayed by a driver waiting for the start horn, Martin was content with 3rd overall.  The 2WD Buggy World Championship runner-up also had a roll over at the end of the straight which lost him a couple of seconds but said he was happy with his Mugen MBX7R.  Running tyres with Semi in mind he said they know where they are at now in terms of having a race car.  Set to start directly behind Tessmann in the final the British driver sees this as being very beneficial with him planning to try to stick with the Top Qualifier and learn.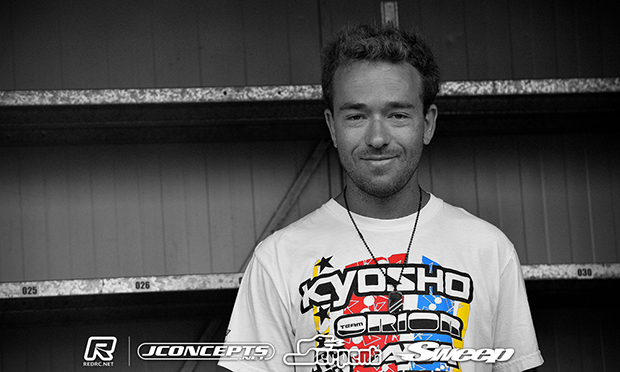 Running his Orion powered Kyosho the same as he ran in Q3, Tebo said his car was 'amazing'.  Posting the sixth fastest time he said it was good enough for a TQ run but arguing with team-manager Joe Pillars about when to pit he said it broke his concentration leading to a crash that would cost him 8-seconds.  With 'no super fast runs', the 2010 Top Qualifier feels he has been under the radar a little in qualifying and going into the Semi he is 'really excited' as he feels the 'best run is yet to come'.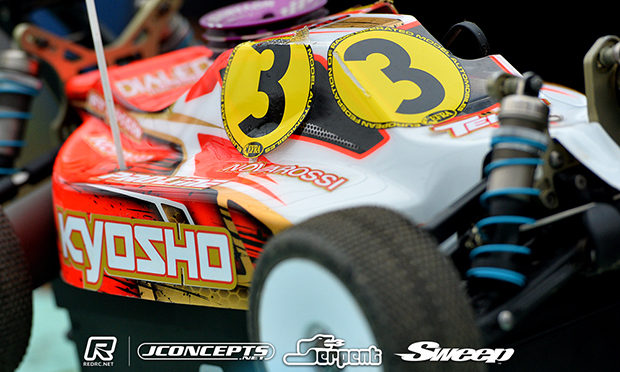 Having topped the penultimate qualifier, Kyosho's Kyle McBride secured 5th overall with the 7th fastest time in the final round.  Qualifying 8th in Argentina but going on to have a disastrous Semi, the Australian said he hoped that starting third in the Semi would work out better this year.  Making his name taking 4th in Pattaya having qualified 28th on his Worlds debut, he ran Pro-Line's Fugitive tyre in the last qualifier as a test for the finals and said they worked well.  Confident he has a good package for the finals the 18-year old said the aim is to get a good start and just stay out of trouble.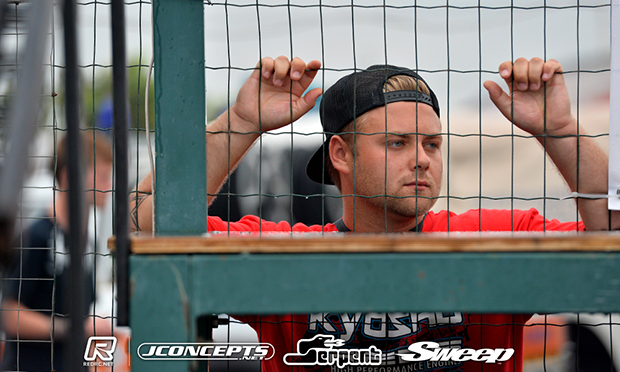 Turning around what was a difficult start to proceedings in Italy, with him down to 30th at one point in the ranking lists, Boots was happy & somewhat relieved to be able to turn things around today to claim 6th overall.  Second fastest in Q5, the Kyosho driver backed that up with a 3rd in the final round.  With his Reds Racing powered MP9 'a bit edgy' he said he just tried to make sure he played safe and made no mistakes.  Feeling he finally found his way in terms of his approach to driving the track, the British driver said he now has the consistency and once they can improve the set-up a bit he is looking forward to having a strong race.  Unfortunately in Argentina the then Top Qualifier didn't make the main after suffering a steering servo failure in the Semis.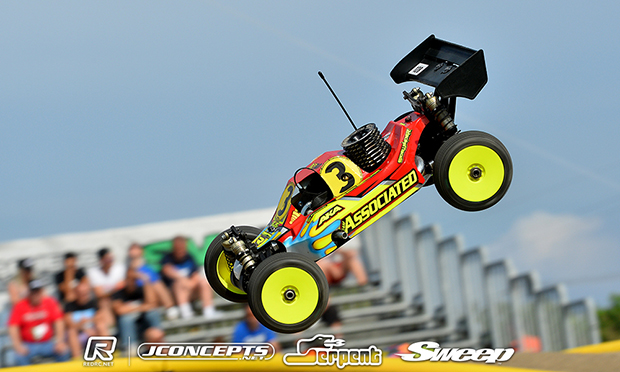 Taking Team Associated's new prototype RC8 to 7th overall, Ryan Cavalieri said he is looking forward to going racing.  Struggling with a minor brake issue in Q6, the multiple 1:10 World Champion said he would liked to have ended with a better round but overall the pace of the car was the best it has felt over the event.  Confident they can figure out the braking in the Semi practice he said they should be good for the race.  Neil Cragg also managed to get Associated's new car into the all important Top 16 ending up 12th which will see him race in the same Semi as old team-mate Ryan Maifield will lead away.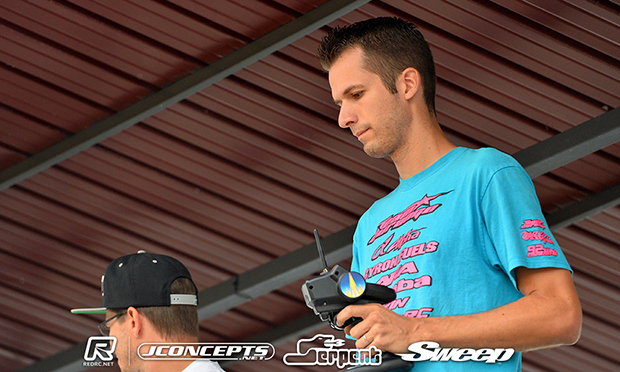 'Happy enough' was Ryan Lutz reaction to putting his Team Durango 8th in the ranking ahead of fellow Americans Adam Drake and Carson Wernimont.  Describing it as being 'in or around' his goal for qualifying, he said he hoped to be able to make his Alpha powered DNX8 easier to driver now that the grip is back up.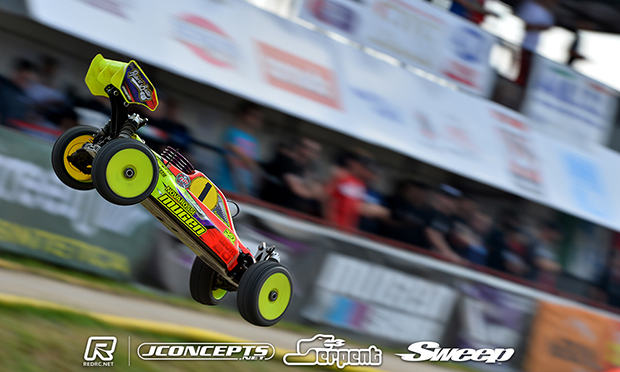 Batlle said he 'thought (his) set-up was super shit' for the last qualifier but when his Mugen started to do things on its own he knew it was a radio issue and he retired it.  With his two bad rain rounds and then the problems of Q6 he said while its not the best starting position he was happy to have ended up in the Semis. Describing the 30-minute Semis as being almost as long as a European final he said there is time to make up ground and the aim is to get a top 5 starting position for the 1-hour main.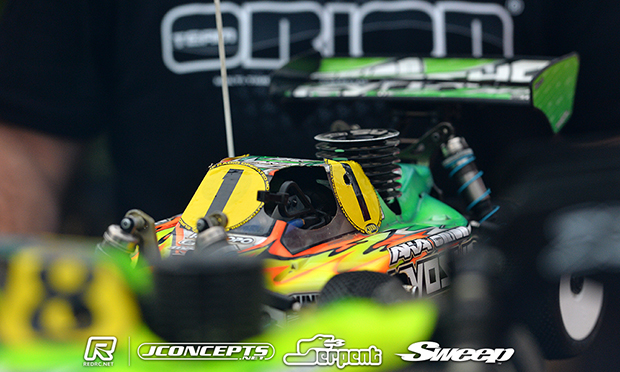 One of the pre-event favourites, back to back reigning European Champion Ronnefalk said while he has the speed and his Kyosho felt good every run it was his driving that let him down.  Feeling he got too hooked up in thinking about how he was driving he said it led him to make too many 'driver errors'.  Prefering longer races saying he has always been better at racing others rather than racing the clock the 17-year-old said the laps time are there and he just needs to bring the consistency to be in the mix.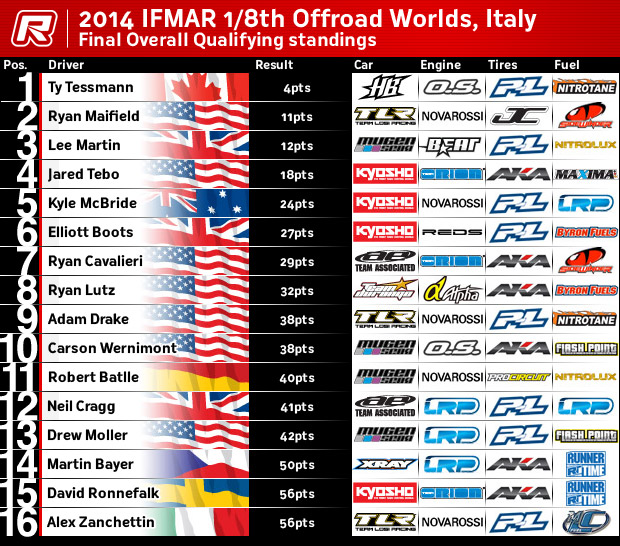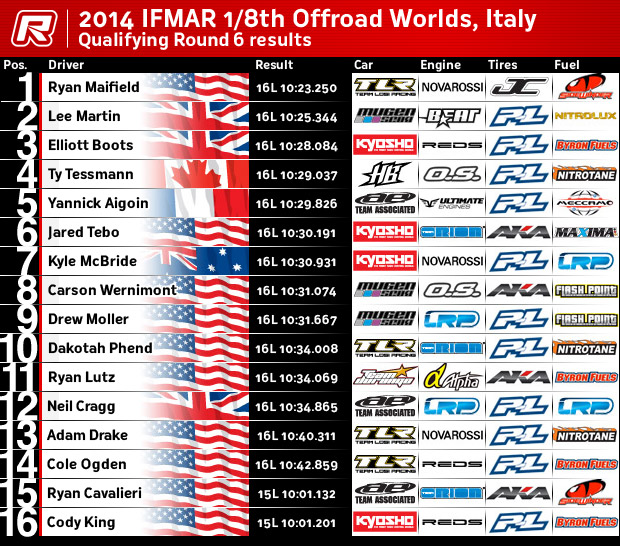 View the complete ranking after 6 rounds here (PDF).
View our event image gallery here.

---