October 8, 2014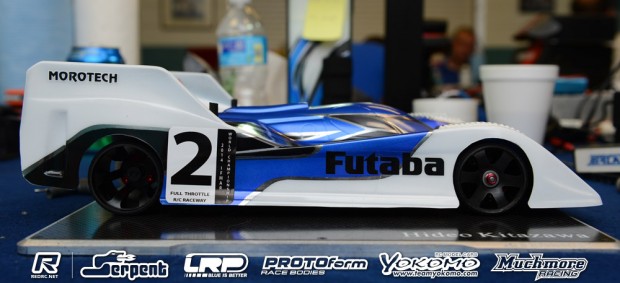 Chassis – Morotech Corally
Motor – Trinity D3 3.5T
ESC – Advanced Competition
Battery – Trinity 7000mAh
Tires – Ulti 35 front & rear
Radio/Servos – Futaba
Body – Protoform AMR 12
Remarks – Japanese racer Hideo Kitizawa has been trying a lot of setup changes on his Morotech Corally chassis. Upon arriving in Florida, his car was very twitchy and has been trying to make it easier to drive by reducing the front camber and make the oil in the centre damper harder. Playing with his tire prep he is leaving the additive on his Ulti tires for an hour on the rear and 30 minutes on the front.
Image Gallery

---