October 12, 2014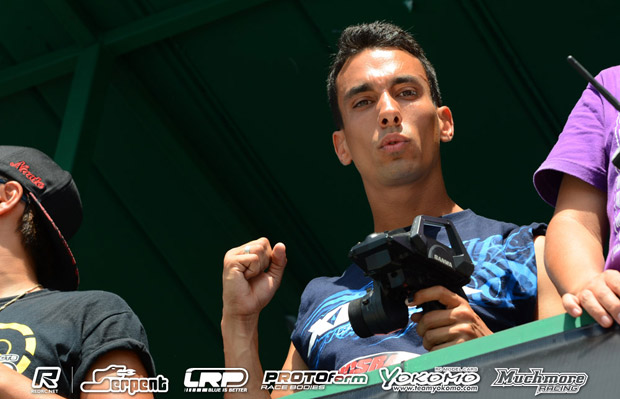 Bruno Coelho has won the opening A-Main at the World Championships in Florida, an early coming together between the Yokomo's of Top Qualifier Naoto Matsukura and Ronald Volker handing the Xray driver a lead that would never be challenged. Some distance behind the Portuguese sensation, Tamiya's Marc Rheinard would finish second from fourth on the grid with Matsukura recovering for third ahead of Volker. The opening final of the 8th running of the IFMAR event, a loose track made for a difficult race with many drivers critical of the decision to run the Main race first rather than at the end of the opening round of lower finals. Just how bad conditions were was highlighted by the fastest lap of the final qualifier and first A-Main, both set by Coelho, with him posting a 17.2 in Q6 and only a best of 18.4 in A1.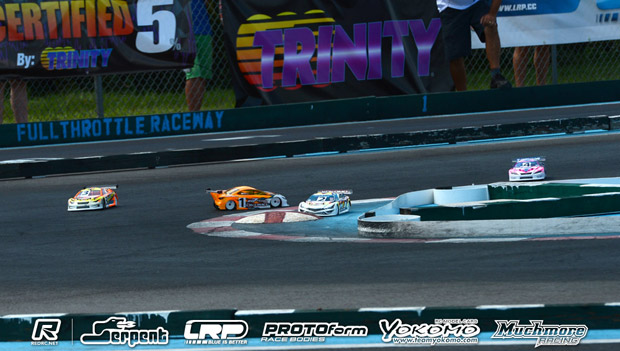 'Fantastic' was how a very happy Coelho summed up his win. Describing the track conditions as 'really bad' while pointing to his 18 second fastest lap, he said off the start he just waited to see what would happen. Able to get around the two Yokomos by the fourth corner as they touched he said he just pushed to build up a gap. Establishing a gap over second very quickly he said he then took it easy not wanting to fall fowl of the conditions. Expecting a faster track for A2, the 21-year-old said his aim is to repeat what he did in A1 and see how it works out.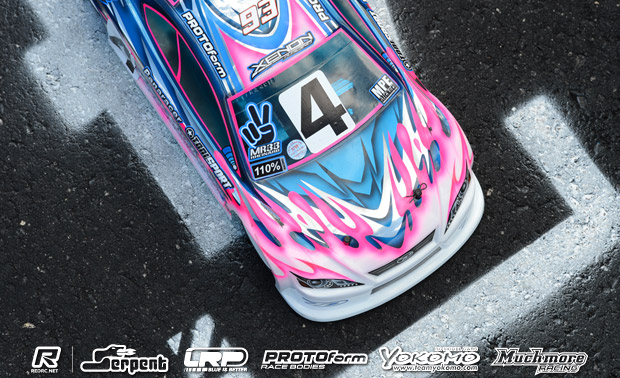 Describing it as 'stupid to run a World Champion deciding final first', Rheinard said with zero grip all he could do in the race was just try to keep his car on track. Unable to get around the leaders crash he dropped back to 7th but said luckily a crash later in the same lap at the chicane pushed him back up to third. Able to catch and pass Volker he said that second was a lucky result adding A2 should be better conditions and allow proper racing.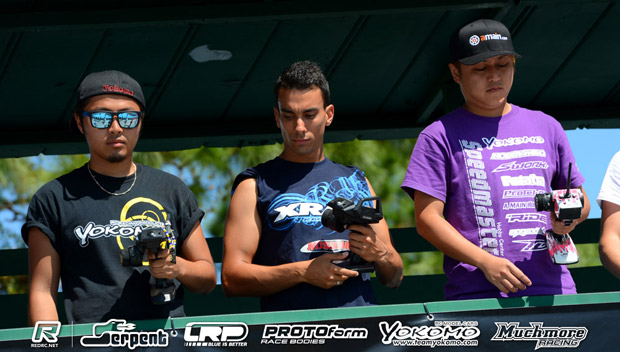 Asked for summary of his race, Matsukura said 'track no good and I couldn't control my car'. Recovering to look like he would mount a challenge for second on Rheinard before a mistake coming onto the straight, the Japanese star said after struggling for 4-minutes his car was 'very good' in the last minute. Happy he has the car to get the job done he said the track will be better for A2 and he will try to take the battle to A3.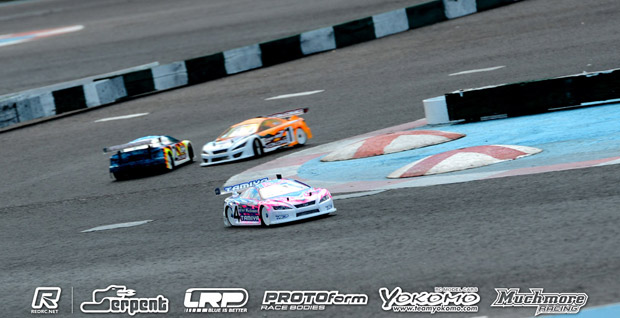 After the final practice, Volker said he made the call himself to go with lighter oil in the rear diff of his BD7 2015 and it was the wrong choice. With 'zero traction', he described A1 as a 'wasted' round. Commenting on the incident with his team-mate on Lap 1, the German said Matsukura spun out and still on the racing line he had not where to go. Touching he said he still tried to hold the lead but he couldn't avoid the curb at the next corner with his car jumping it allowing Coelho by. 'Lucky to hold second', he said he knew after 1/2 a lap his set-up was wrong and said he knew it was only a matter of time before the others would catch and pass him. Complimenting Coelho on his win saying it was 'well deserved', he believes A2 should be better both in terms of his car set-up and the conditions of the track.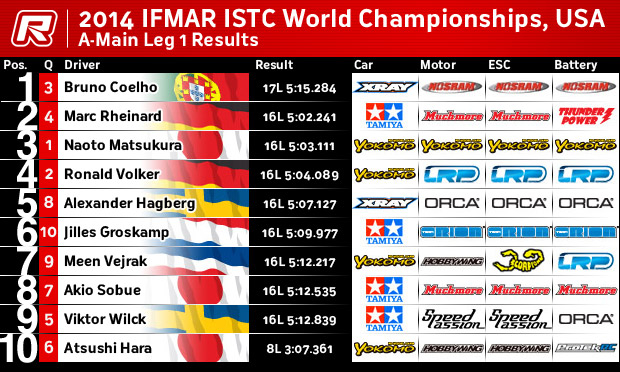 View our event image gallery here.

---