October 12, 2014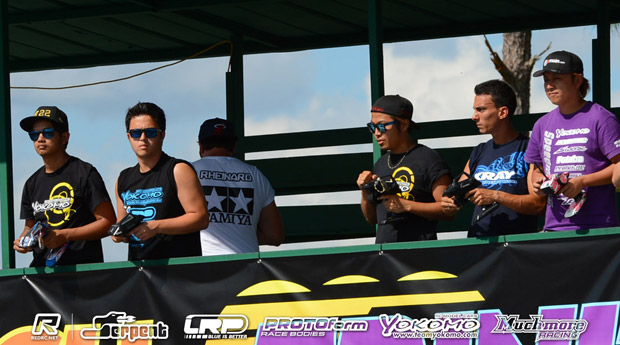 Top Qualifier Naoto Matsukura took a straight forward tone to tone victory in the second A-Main of the World Championships with the title set to be decided among four drivers in A3. Setting the fastest lap of the race, the Yokomo driver led home team-mate Ronald Volker and A1 winner Bruno Coehlo, the Top 3 finishing as they started. A much faster encounter, the winning pace a full lap quicker than the opening leg thanks to better track conditions, for defending Champions Tamiya the race saw their main contender Marc Rheinard have a tough race with the 3-time Champion coming together twice with former Champion Atsushi Hara, the pair finish 9th & 10th respectively.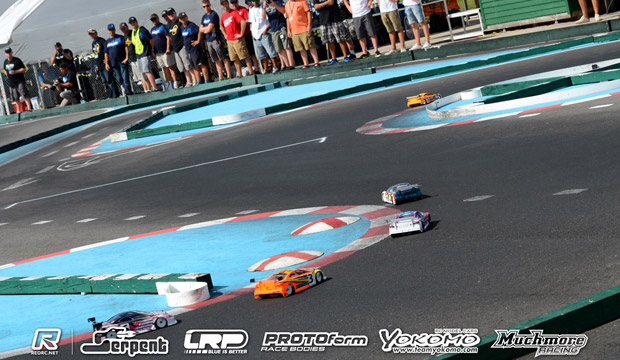 'Perfect' was how Matsukura summed up the race. Having spun out on the opening lap of A1 and being collected by Volker, the Japanese driver said with a 'good track' this time round he was able to put in a clean 5-minutes. Running his own pace at the start focusing on just keeping the back behind him he said once he got into his rhythm he was able to pull clear adding he 'just need(s) one more' such run today.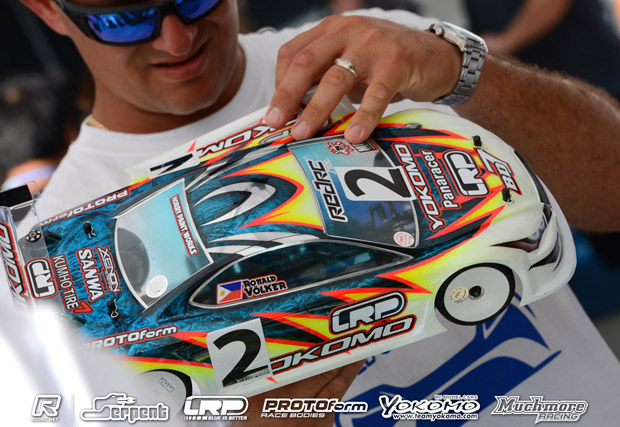 'Still in the game' was Volker's reaction to his second in A2. The German said he struggled with his driving not putting in a very good first lap and then again towards the end of the run. Catching up to his team-mate, having got on to his 'tail', he said he over drove missing his lines and letting Matsukura pull away again. Predicting that, like in qualifying, the overall win could be decided on fastest race time due to a tie break he said his plan for A3 is to 'just go for the perfect drive'.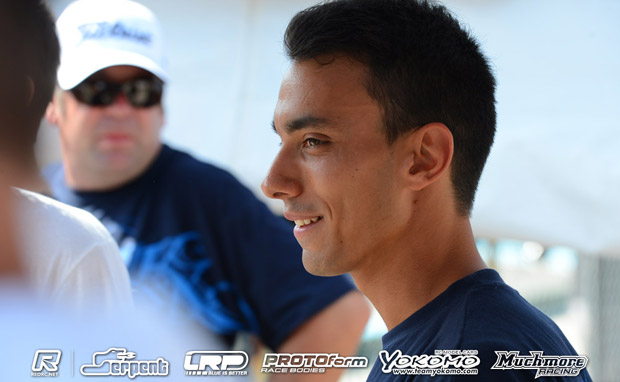 Pulling off an impressive move to get by Rheinard who passed him early on, Coelho said had to push hard finding it difficult to keep pace with the Yokomo. The Xray driver said this lead to a moment that let both Rheinard and Hara by but after getting back passed the two World Champions after they got together, he eased off a little deciding to settle for a third rather than take further risks. Mixing it up with the sport's full time professional drivers and going in A3 with a chance of winning the World title against Matsukura, Volker and Rheinard, the Portuguese talent said he would 'just see what happens'.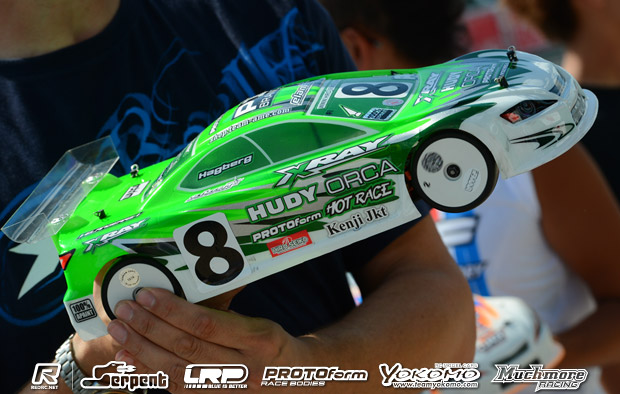 Starting from 8th on the grid, Coelho's senior team-mate Alexander Hagberg finish 4th. Improving his T4 from A1, the Swede said it was now much easier to drive and while he benefited from other's mistakes and was able to get around them, he is aiming for a repeat performance in the last A-Main. Behind Hagberg, outgoing World Champion Jilles Groskamp worked his way up from the back of the grid to 5th.
View our event image gallery here.

---