October 8, 2014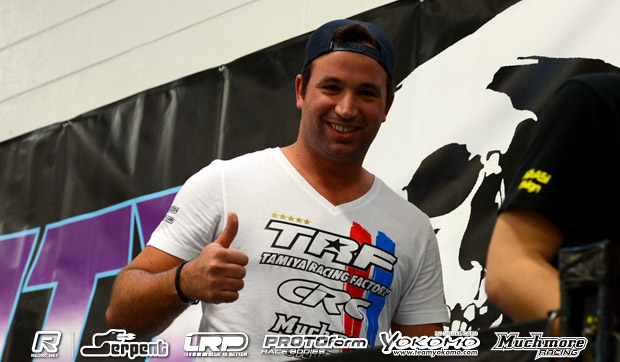 Marc Rheinard has won the opening A-Main at the 1:12 World Championships in Florida. Starting from second on the grid, the CRC driver went to the front following an early mistake by Top Qualifier Naoto Matsukura and stayed there to take the 8-minute encounter from Alexander Hagberg and Hideo Kitazawa. Three laps after Rheinard took over the lead, defending champion Matsukura and Hagberg would get together the Japanese driving coming off worst and only able to recover to finish 5th.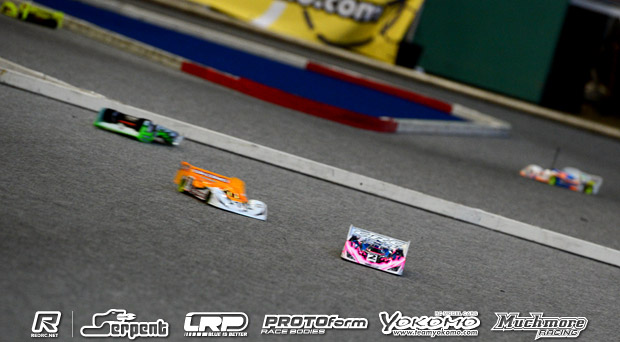 Rheinard said after making a clean start he was just happy to wait for a mistake from Matsukura but that came a lot earlier than expected. Clipping the boards on lap 5, Matsukura's Yokomo went wide on the right section of the track allowing Rheinard to slip through. The German said he got lucky again when Matsukura and Hagberg clashed allowing him to settle into a good rhythm but with a little more speed Hagberg could close the gap. Describing lapping traffic as the biggest challenge of the race he said got lucky there too as with Hagberg right back up with him he somehow managed to get through a group of cars but 'Alex didn't'.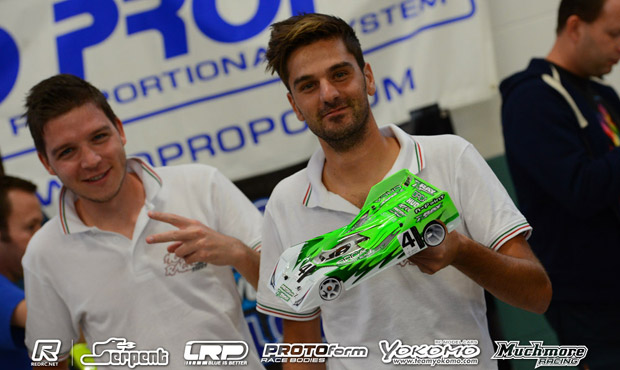 Setting yet another new fastest outright lap time, posting an 8.487 on lap 16 of 54, Hagberg said he a 'pretty good chance to win' but just got 'unlucky with traffic'. Commenting on his clash with Matsukura, race officials investigating video footage after the race but not issuing any penalties, the European Champion said the 3-time World Champion ran wide and with nowhere to go ended up making 'side by side' contact. Knowing he has clearly the fastest car of the 10-car A-Main grid, Hagberg said all he needs is better luck with traffic.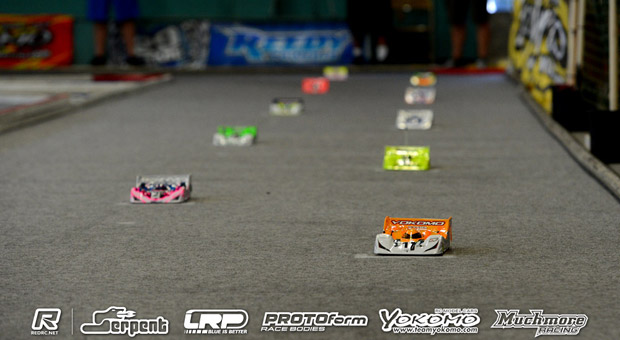 Matsukura was clearly frustrated that no penalty was issued as he felt it was very clear that Hagberg had pushed him off the track. Accepting the mistake that let Rheinard through was completely his own doing he said the move that let Hagberg through was forced upon him adding 'why have referees if they are going to do nothing'.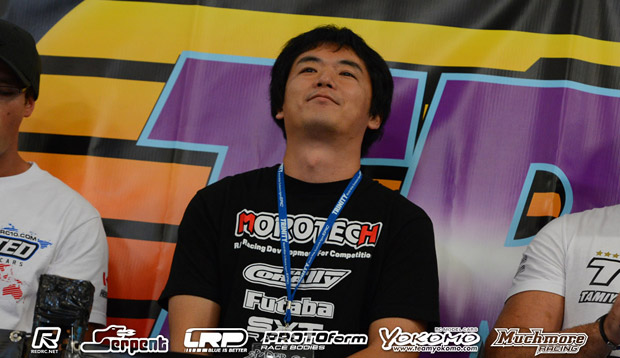 Starting from 5th on the grid Kitazawa said his race to 3rd was 'very hard'. Crashing on the first lap and dropping to 9th, the Morotech driver said he gave himself too much work to do. Working his way through the field 'step by step' he said the final 2-minutes of the race were very good and if he can put in a clean start in A2 he is confident he can run competitive at the front.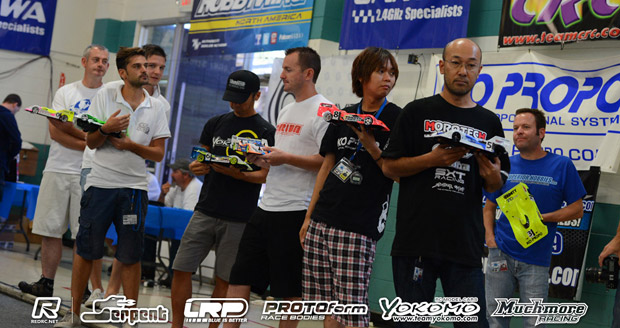 Unfortunately for World Championship debutant & full size racing car driver Donny Lia, he didn't get the clean start he had hoped for and by lap 3 he was at the back of the field eventually finish 9th. The most experienced World finalist in the field, Jilles Groskamp made a promising start running fourth having started from 7th but getting caught up in the Matsukura/Hagberg clash it put his On-point chassis out of balance. Falling back into the pack, the Dutch ace pulled at the 5-minute mark after getting hit a number of times as drivers tried to pass him.
View our event image gallery here.

---