October 10, 2014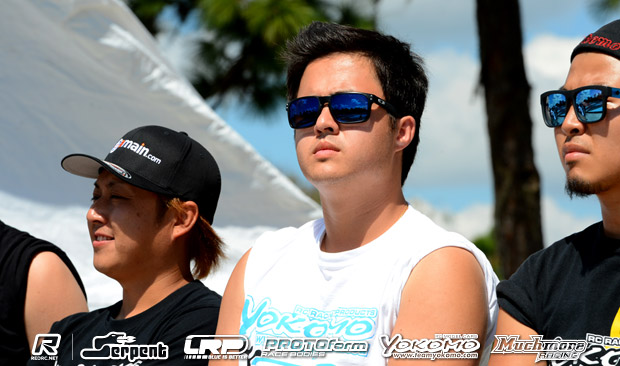 Ronald Volker topped the first round of controlled practice at the Touring Car World Championships in Florida, the Yokomo driver fastest over 3-consecutive laps from the Tamiya's of Marc Rheinard and Viktor Wilck. Having set the pace in yesterday's open practice Volker's team Naoto Matsukura had a very short lived start to Day 2 as he managed only two timed laps before hitting the boards at the end of the straight and popping a tie rod.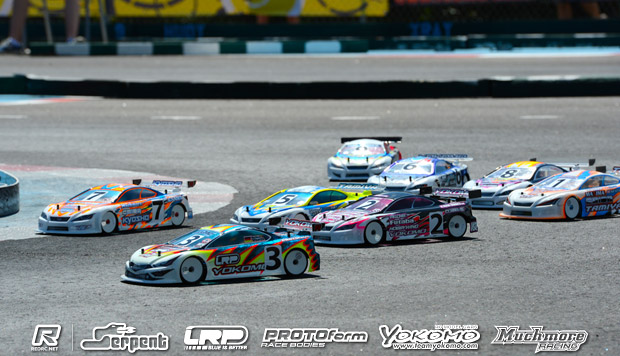 Also recording the fastest 5-minute time, again Rheinard being his closest rival, Volker said he 'wasn't too happy with (his) driving'. Starting off with a 'perfect lap', he said he drove too aggressively resulting in him hitting the boards on lap 2 so that effected his outright 3-lap pace. Following the early error, the German said he switched his focus to running the practice like a qualifier but felt he 'pushed too hard'. Very happy with the performance of his LRP powered BD7 2015, he said while they will just make some 'tiny' tweaks to the set-up for the second of the three controlled practices the big focus will be to work on his driving.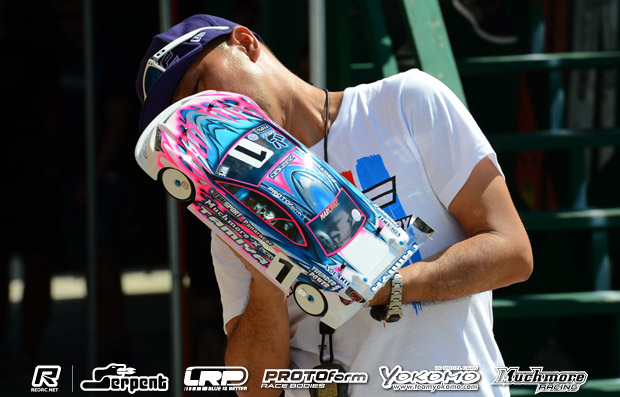 Rheinard said as an overall run 'it was pretty good' but a spin at the end of the straight on the first lap effected his 3-lap pace. The 3-time Touring Car World Champion believes the spin was due to his set of controlled Hot Race tyres slightly bigger than normal centre line. Not permitted to trim this before the run he said for the future he will need to consider doing some extra warm-up laps. Team-mate Wilck said while he was able to find a bit more steering than he had yesterday, his TRF419 was 'a bit loose'. Putting this down to the hot temperatures for CP2 he will change shock oil.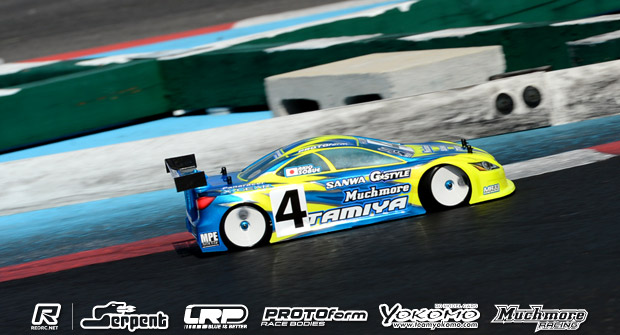 Japanese TRF driver Akio Sobue set the fourth fastest time, the 19-year-old very happy with his 3-lap pace. Looking to make his car a little easier to drive for the second practice he will go up in with the front roll centre as well as going from 45 to 47.5 weight shock oil.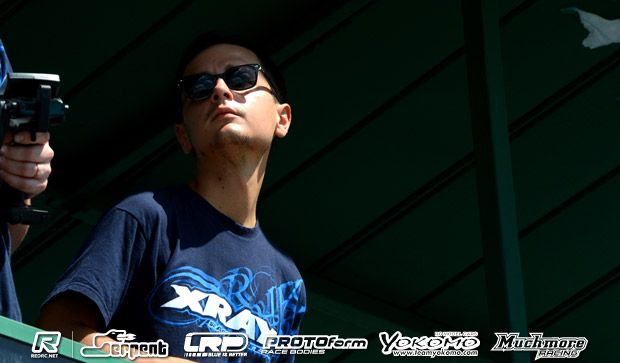 'A lot better' was how Alexander Hagberg summed up his run to the fourth fastest time. The Xray driver said his T4 was much better today but added he didn't drive very well as it took some time to get used to the set-up change. Changing the cars rear suspension geometry this gave the car better high speed steering and the Swede was confident they were now 'definitely going in the right direction'.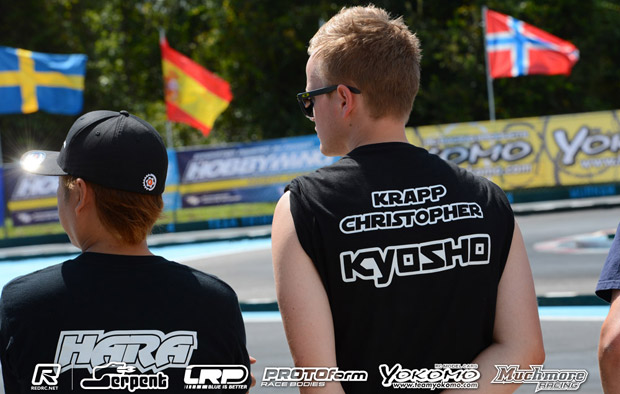 Kyosho's Christopher Krapp completed the Top 6, the German saying his new car was fast but a little difficult to drive. Fourth fastest over 5-minutes, He changed to a thicker diff oil which during the run he felt he needed to change back but on reflection plans now to run it again and try to adapt his driving to 'work with it'. Giving the car good steering but at the loss of rear traction he will instead make a rear end set-up adjustment to try cure that.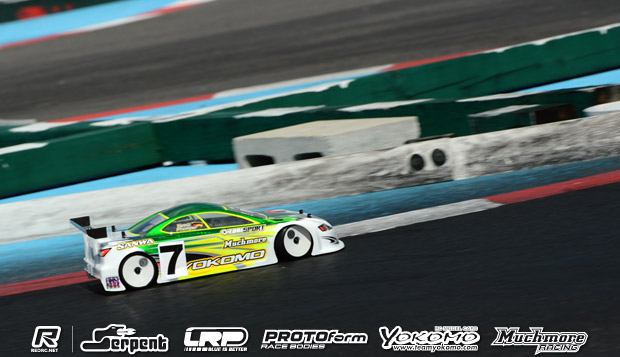 Seventh fastest, Yannic Prumper said he drove better than yesterday and it was just all about track time. Unlike his Yokomo team-mates, the German didn't get to test at the Kissimmee track prior to the event, and he said he is still trying to get the lines perfected in particular which sections of blue painted curbing you can and cant drive on. In terms of his BD7 he said it was 'pretty good'.
'Think its OK' was Paul Lemieux's reaction to his 8th fastest time. The American said while he is working to make his Xray a little less sensitive, it was 'mainly all about driving out there'.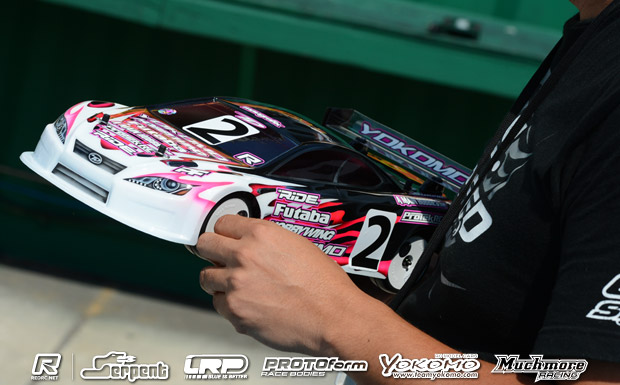 In between Lemieux and Canadian racer Andrew Hardman, who completed the Top 10, Atsushi Hara said his Yokomo was not as good as yesterday. Re-adjusting his roll centres, the former World Champion said this was better but going to a softer shock spring made the car 'too easy to drive.' For CP2 he will revert back to the standard spring set-up he ran yesterday.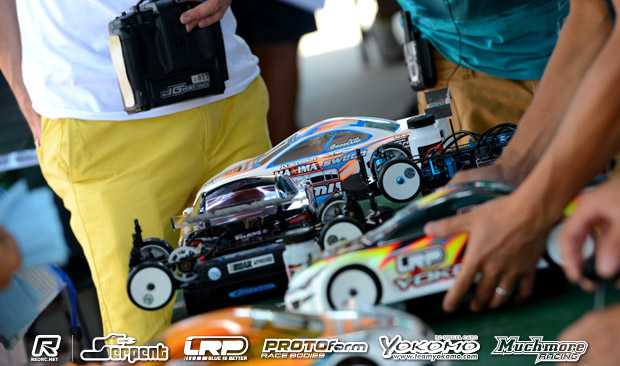 Defending Champion Jilles Groskamp could manage only the 12th fastest time behind Meen Vejrak. The Tamiya driver said' for 3-laps not so good but overall no so bad'. The Dutch ace felt he 'didn't drive very well in the beginning' and while he was faster at the end of the 5-minutes he needs to find more pace from his driving. Suffering a number of overshoots in corners he will change his Orion speedo profile to slightly less power for the next run.
View our event image gallery here.

---