November 11, 2014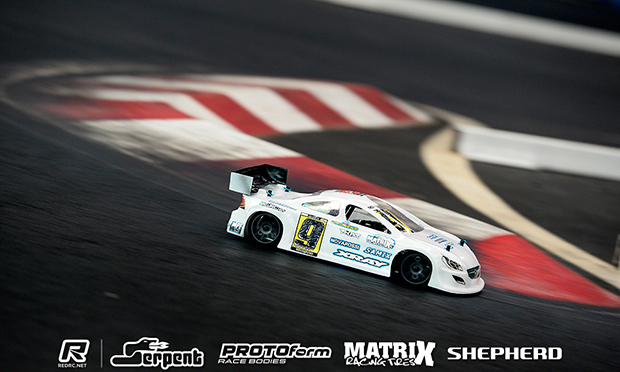 Although hotter conditions made for generally slower track with Teemu Leino remaining fastest with his time from the morning's opening practice, Xray's Nicholas Lee set the pace in the second timed practice to improve to 2nd in the overall seeding order.  Improving on his opening time by 3/10ths, the Singapore driver headed the times from Serpent's Yuya Sahashi by 1/10th.  Having struggled to find form, the round would see defending World Champion Meen Vejrak make a huge performance leap as he posted the 3rd fastest time ahead of Leino to move himself into 6th overall.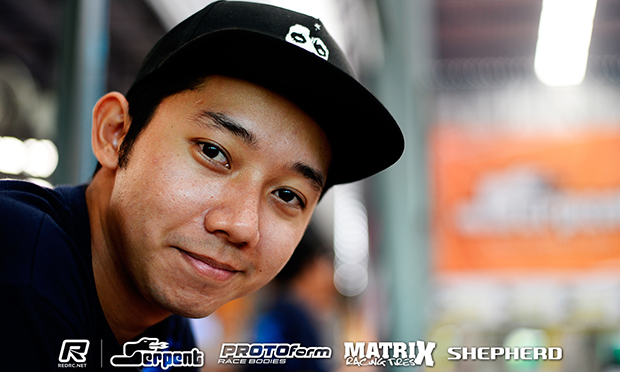 Again running his NT1 unchanged Lee said he was 'happy' to top the round but continued to be critical of the consistency of his own driving describing it as 'so so'.  Feeling that traction was for him higher this time round than in the morning, he said his set-up was again good adding he had no reason to make any changes and for the third of the four timed practices he would just make a switch of Novarossi engines for a comparison with regards to picking one for tomorrow's qualifying.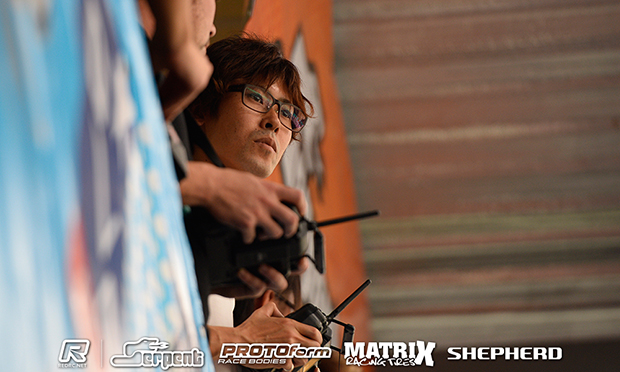 Improving 2 places in the overall standings to move up to fourth with his improved time, Sahashi said his extra speed came from better gearing.  Changing to a higher first gear ratio on his 748 Natrix, the Japanese driver said the extra acceleration was an improvement on an otherwise unchanged set-up. Set to continue with the car as is the only thing he will do for the penultimate timed practice is a switch of his Picco engines.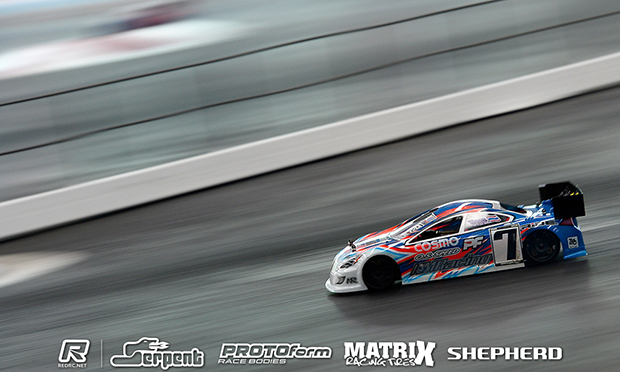 A slightly relieved looking Vejrak said a change of shock set-up on his KM Racing HK-1 was a 'big step forward'.  Changing the pistons & oil front & rear, he said the softer set-up together with added chassis weight made the car 'super stable'.  Looking to build on his new direction of set-up, he will make a few tweaks for the next outing to try and get a little more overall speed.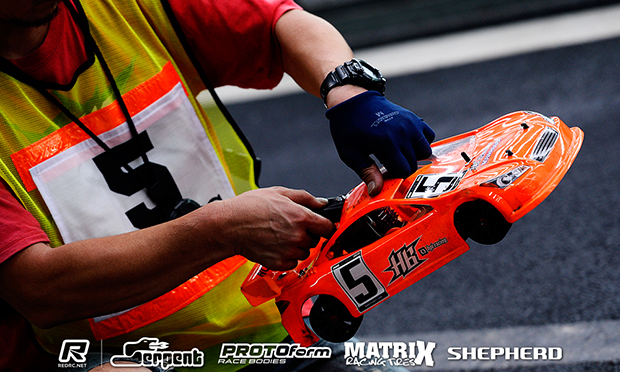 Leino said while conditions made his HB R10 easier to drive, the understeer brought on by the hotter conditions made for a slower 3-consecutive lap time.  Over 4/10ths off his current seeding topping time, the Finn said the morning conditions while much trickier was when his car was at it best.  Set to leave his set-up unchanged and having used the TP2 to evaluate fuel mileage he will run another Novarossi engine for a comparison.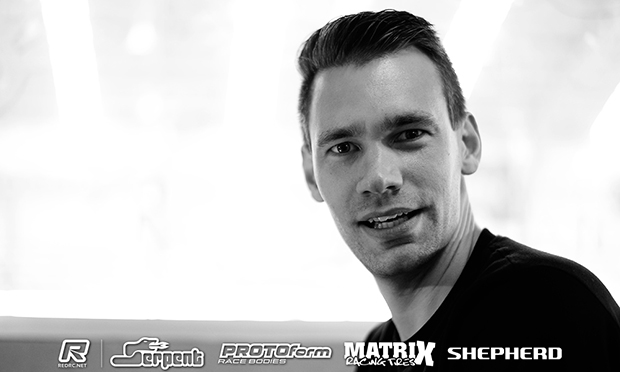 Although he didn't improve on his time, Team Shepherd's Dirk Wischnewski ran fifth fastest for the round.  Dropping one place overall to 8th due to Vejrak's improvement, the former European Champion said his Velox V10 felt much the same but he will consider trying to get a little more steering.   Only 0.038 off his morning pace, he said the risk with such a change is that it could induce traction roll.  Completing the Top 6 times for the round but not improving his fastest time was Alexander Hagberg.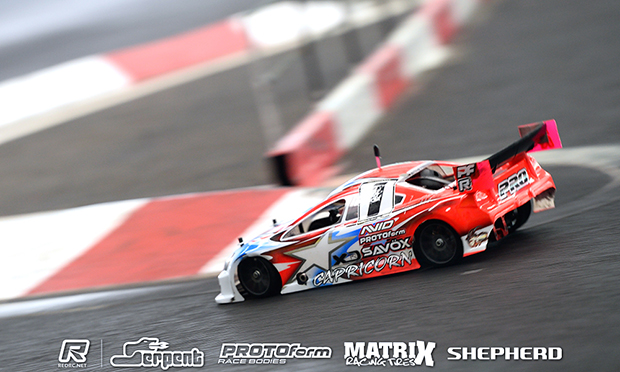 In the Capricorn camp, engine issues caused problems for both Dario Balestri and Kyle Branson.  Balestri, who was P2 in the first round but now drops behind Lee, would not complete the 10-minutes.  The Italian could only manage the 10th fastest time before his LAB C02 suffered a stripped gear with 2-minutes remaining.  Having changed engine for the round to get a second one ready for tomorrow, Branson could not get a good tune on the XRD engine and could only manage 17th for the round.
View our event image gallery here.

---