November 11, 2014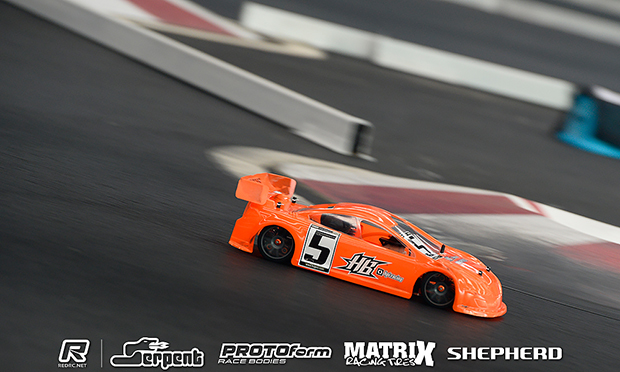 Teemu Leino will be the top seed for qualifying at the 200mm World Championships in Bangkok, Thailand tomorrow after the fourth & final practice at the Huge RC Circuit showed no improvement on the HB driver's CP3 pace. Bringing 5-days of practice to a close, it was Dario Balestri would would top the round but with JJ Wang the only Top 10 driver to better his time the line up for the top qualifying heat remains unchanged.  Behind Leino it was Nicholas Lee who ended the day second fastest, followed by Balestri and Mark Green making it four different manufacturers represented in the Top 4.
Never one to give too much away, when asked about his final run Leino said 'everything seems to be good' heading into qualifying tomorrow.  Posting the fifth fastest time in the final practice, the Top 5 separated by just 0.040 of a second over 3-consecutive laps, the Top Qualifier of the last World Championships said his final run was focused on checking run time and he was pleased with the mileage from his Novarossi engine.  Asked about the change from 10 to 5-minute qualifiers he said while its nice to get to run longer, in the end 5-minutes is what it is and he's ready, saying his R10 is 'good where it is at' and he will make no changes for Q1.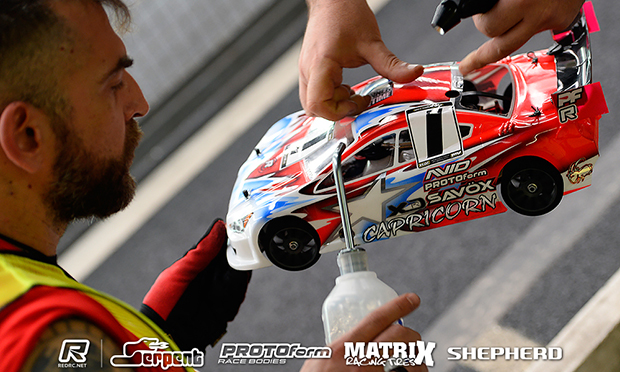 Having struggled with a lack of engine power in CP2 & 3, Balestri was clearly happy to end the day by putting his Capricorn top of the time sheets for CP4.  Having topped open practice, the Italian said today something changed that effected his XRD engines and it wasn't until the final practice that they got the performance back through a gearing and exhaust change.  Raising the rear hub camber link by 1mm, he said this also improved the car's stability and helped rear rotation off power giving him a little extra safety should he find himself in a situation were he needs to input more steering.  Ending the day 6th fastest, team-mate Kyle Branson is set to follow Balestri's lead and change his gearing for tomorrow.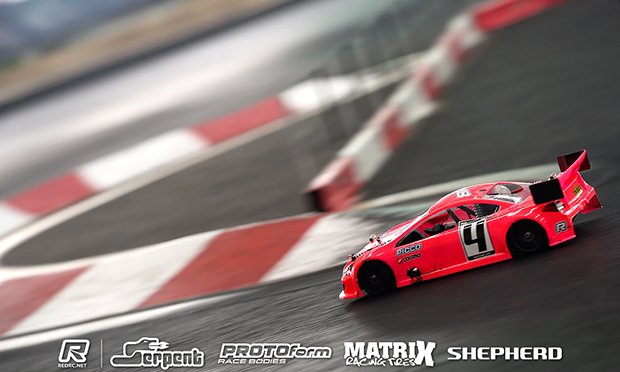 Despite posting the second fastest time of the final practice, Yuya Sahashi said the high traction of the cooler evening run left his Picco powered Serpent struggling for power.  In addition he said the 748 suffered with understeer and trying to compensate for this through his driving it led to him catching a curb and rolling.  Not happy with how the car ran in the conditions, the first qualifier also set to be cooler he expects he will make changes for the morning.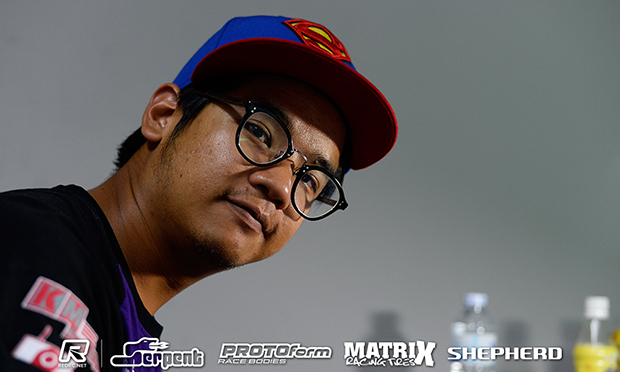 Setting the third fastest time of CP4 but not improving on his 7th overall, defending World Champion Meen Vejrak said while his KM Racing HK-1 was maybe too easy to drive he think the set-up is good for a safe first run.  Adjusting his clutch in the search for more power, he said while it was an improvement he still needs more and he hopes to find that with a gear ratio change.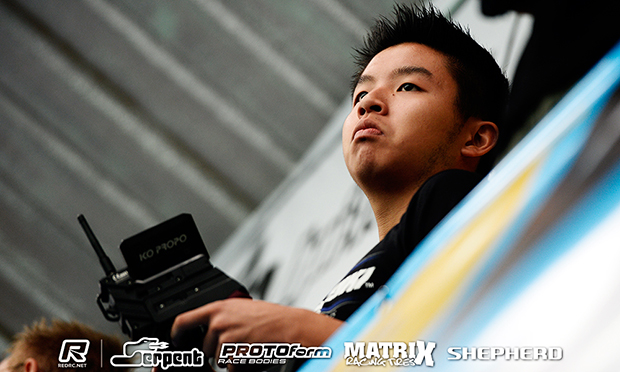 Although it didn't change his final position of 8th overall, Wang said reverting back to his CP1 set-up for the closing practice gave him a car that easy to drive again.  The factory Mugen/Novarossi driver said having made changes for both CP2 & 3 to try & keep up with the changing track conditions he was 'scared for a time' they might have lost their way.  However going back to his base set-up he feels he is back on track and good for qualifying.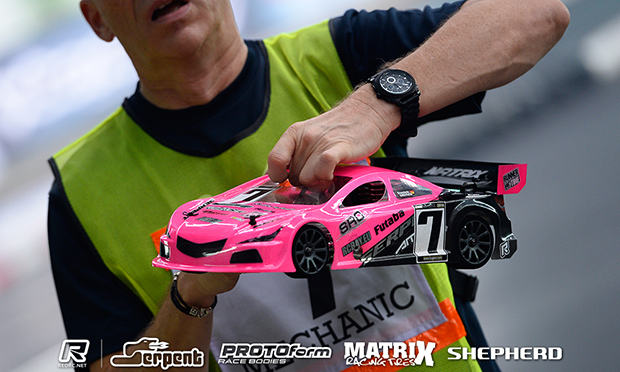 Posting the sixth fastest time in the final round, his best of the day, to end up 14th fastest, Serpent's Dominic Greiner said while they found a little more steering his Max powered 748 is 'still not safe' for a 5-minute qualifier.  Having started off well in open practice, he said with traction now 'much lower' than previous days he would change his car completely and go back to his base set-up adding he didn't have much else to try.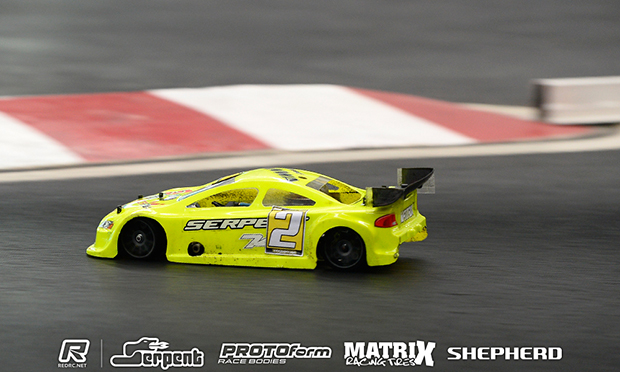 Greiner's Serpent team-mate Mark Green would set the 7th fastest time but a strong CP3 time sees the British veteran end practice 4th overall. Testing a recommendation from Novarossi in the final round, this made his engine come up to temperature much quicker than before and he is confident that his package is all set and ready for qualifying.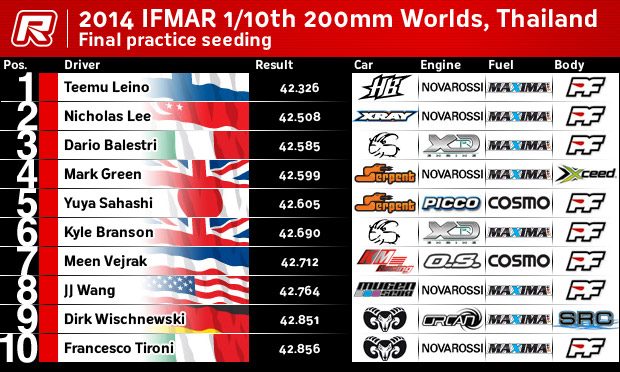 View our event image gallery here.

---