January 11, 2015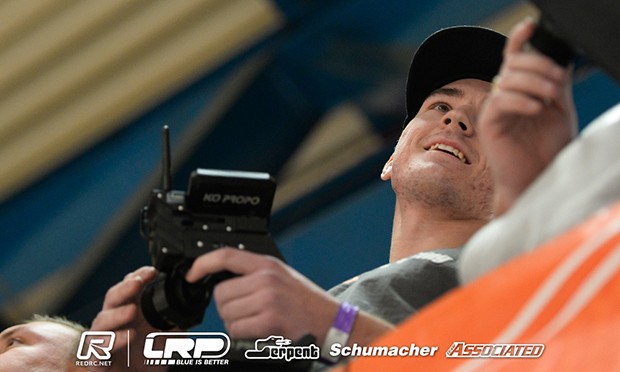 David Ronnefalk is the new DHI Cup 2WD Buggy Champion.  The factory HB driver secured his first victory at the Danish event after seeing off a crowd entertaining challenge from A2 winner & former champion Joern Neumann.  Having taken an easy win in A1 with a near perfect drive, in A2 mistakes allowed Neumann to take the win setting the stage for a head to head between the two Pro drivers. Top Qualifier, A3 didn't get off to a good start for Ronnefalk as he made a first lap mistake at the back double allowing the similar Team C chassis of Neumann to the front but the race was far from decided with the two shadowing each other with young Michal Orlowski in tow.  With a minute to go however a mistake from Neumann would give Ronnefalk the break he needed to kick off his 2015 season with a victory.
Having only previously contested the first ever running of offroad at the DHI Cup four years ago and struggling on the carpet surface, on that occasion with a rear motored car, Ronnefalk was pleased to open the 2015 season with a win adding he enjoyed his A3 battle with Neumann.  Dropping to fourth after his first lap error, the 18-year-old said that put the pressure on as did his decision to use a set of tyres that already had done two runs.  While he would get passed Neumann on lap three he said with the tyres making his Orion powered TM2 slide around it made it extra hard work having the German all over his rear end. After Neumann's late error, the same incident also delaying a much faster paced Orlowski, Ronnefalk said he was able to control things to the finish.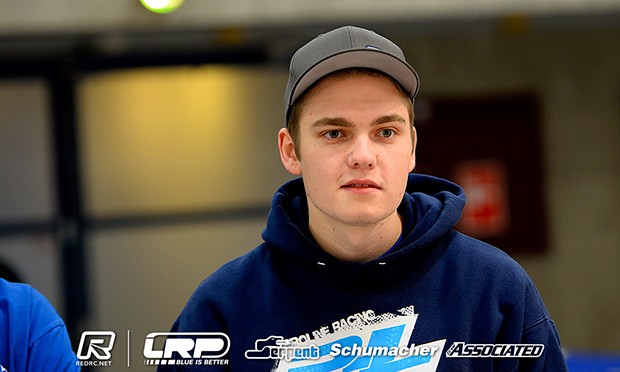 Running the same chassis, electrics and tyres as Ronnefalk, Neumann was not pleased with his A3 performance.  He said his TM2 pushed too much for his driving style adding Ronnefalk's example look to have the advantage of a little more steering.  Asked about his roll at the end of the straight, the European Champion said the car traction rolled and there was little he could do about.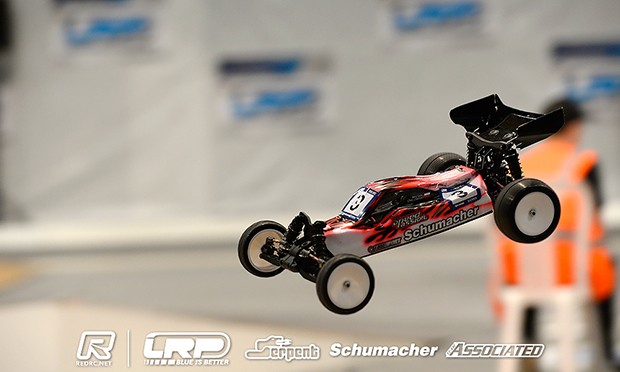 Running with the two race contenders in A3, having played cautious in the opening two encounters, Orlowski was delighted with his performance. With 2nd in A1 and 3rd in A2 securing the 13-year a podium placing, a great way to kick off his new sponsorship with Schumacher, he said he was able to take more risks in A3 as there was always the chance he could take second overall from Neumann.  Also using the last A-Main to test a set of pre-glued Schumacher tyres which he will have to use at Round 2 of the Euro Offroad Series in Berlin at the end of the month, on his Cougar KF he said was very happy with both his car and his own driving this weekend giving him good confidence for the new season.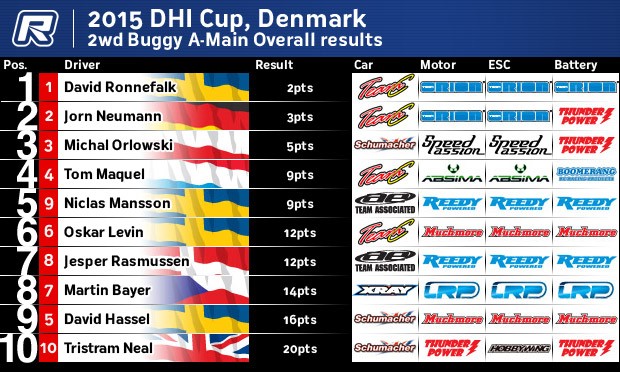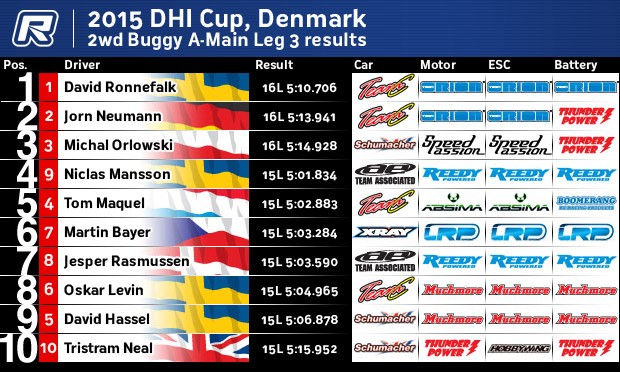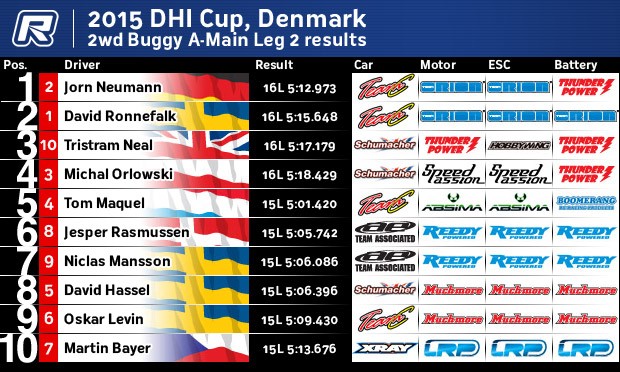 View complete offroad event results here.
View the event image gallery here.

---