May 25, 2015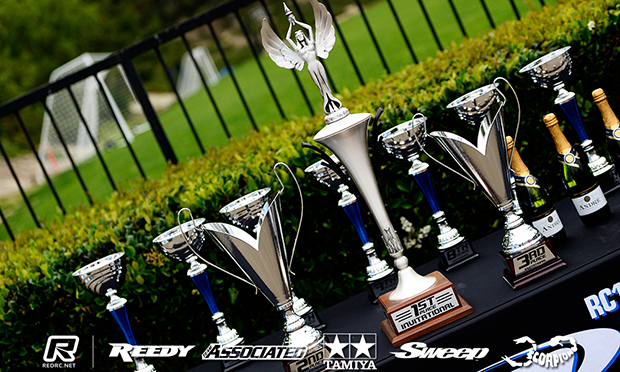 Marc Rheinard has one hand on the Reedy International Race of Champions trophy with just one round of racing between him and a record 5th title.  The penultimate round of racing at the famous event netted the Tamiya driver his 7th win of the weekend allowing him to extend his lead to 3-points over defending Champion Ronald Volker.  A rough eleventh round for Volker, the Yokomo driver could only manage third behind team-mate Meen Vejrak and HB's JJ Wang who notched up his second win of the event.  With both drivers lining up in the same heat for Round 12, which is the concluding race of the 18th running of the unique annual event, the advantage lies with Rheinard.  In order for Volker to stand any chance of retaining his title he must take the win as well as having Rheinard finish 6th or lower.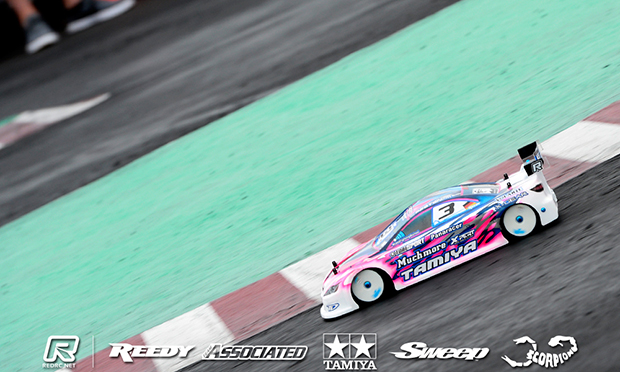 Starting his race from 6th on the grid, Rheinard quickly worked his way up to second behind Andy Moore and as the race reached the half way mark found his way passed HB's former World Champion to take a win that all but secures him his 3rd title at the famous track that is owned by his long time Japanese sponsor Tamiya.  Starting Round 12 from the back of the 9 car field with Volker lining up 4th, the 4-time World Champion said he would be taking a very 'calculated approach' to the race.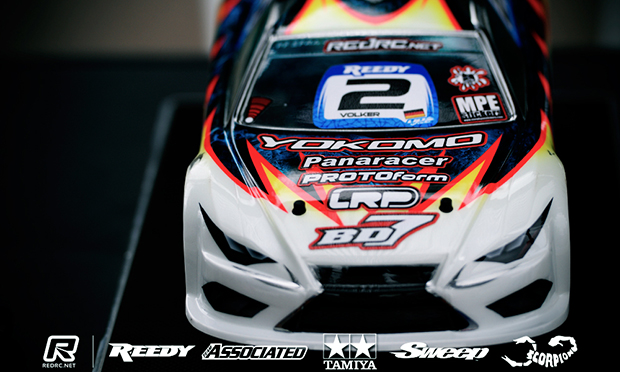 Also starting his race from mid pack, Volker said twice he got pushed out on the dirt as a result of other's pile ups, dropping him back down the order.  Although he 'had a great car', highlighted by his fastest lap of the round, he said he could only recover to third.  Finding it 'still hard to accept the disadvantage (he) had compared to Marc in terms of the number of front row starts', he said while 'not impossible' the task facing him is going to be hard since he will be starting from the mid pack once again. Considering the 'tougher starting spots' he was drawn for the 12 races, the 2-time Champion said overall he couldn't but be happy with locking in a 2nd place finish so far.  Asked what approach he would take for the last race he said 'it's difficult to pass but I just have to go for the win and after that what happens happens.'
View the event image gallery here.

---