May 24, 2015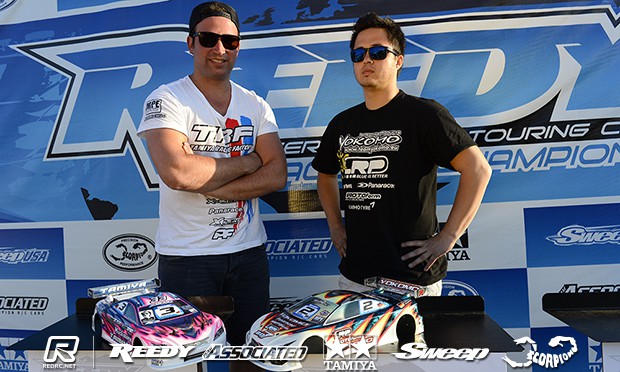 Touring car's great rivalry is set for a showdown tomorrow at the 18th running of the Reedy Race of Champions at Tamiya Raceway with Marc Rheinard and Ronald Volker set to battle it out over the final four races for the win at the famous heads up racing event.  After an 'almost perfect day' for Rheinard yesterday, Volker would enjoy the best performances of the second day of racing with the defending champion notching up 3 wins and a 3rd over the day's four races.  While Rheinard would match his fellow German in terms of wins, bringing his total to an impressive 6 from 8 starts, the day's second encounter would see the Tamiya driver finish 5th.  After dropped scores, 10 from the 12 races counting, the ranking going into the final day sees Rheinard hold just a 2-point advantage over Volker with another German, Christopher Krapp, sitting third a further point back.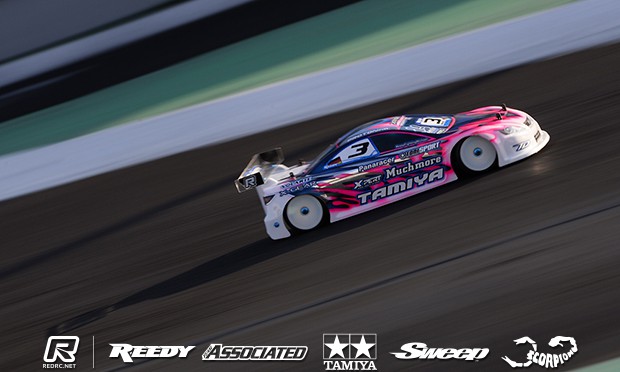 Despite holding the advantage going into Sunday's final four rounds of racing, Rheinard was 'taking nothing for granted' saying while he would be driving tactically there was always the chance that he could 'mess up 4-times'.  Chasing a record 5th Reedy Race title, him sharing the honour of the most wins with the 'fabulous' Barry Baker, the multiple World champion said what was also interesting about tomorrow was that having only went head to head once per day so far himself and Volker will race in the same heat twice including the closing race of the event.  Starting today's final race from pole position and taking a tone to tone win he said being able to pull quickly clear of the pack he used the race to set a fast race time and posting the only 25-lap race time, he said he did this to have extra security should the overall win have to be decided on tie breaker.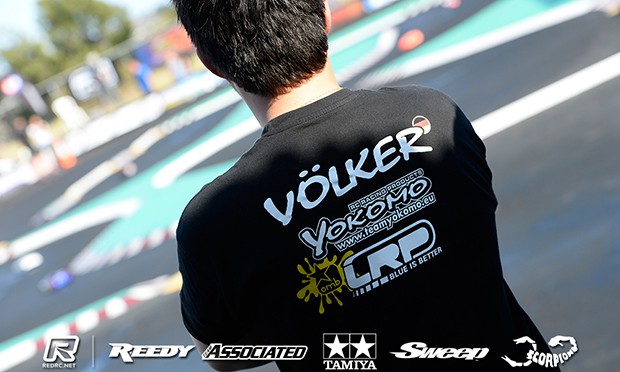 Volker said considering his starting positions for his opening three races it 'was a better day than expected' as 'only expecting Top 3 finishes (he) ended up with 3 wins'.  Despite sitting second in the points, the 4-time Euro Touring Series Champion said he was 'not so optimistic' about claiming a third Reedy Race title.  He added 'as I said before for the overall win I am too far behind' but 'the race always has it own story and I hope that I get the opportunity to challenge Marc for the win'.  Summing up his last race of the day, when he started second on the grid alongside Yokomo team-mate Meen Vejrak, Volker said he didn't attack at the beginning in order for them to be able to pull a gap on third.  'Only a little faster' than the Thai ace, he said towards the end of the race he got close enough to capitalise when Vejrak's DB7 ran wide through the keyhole. Getting down the inside as they headed through the track's famous kink, Volker said he got tapped in the rear left sending his car jumping over the carousel with around 40-seconds to go.  Waiting on Vejrak to catch-up after the contact before resuming racing he would win by 3/10th of second but the incident would see both drivers called up by the Race Director.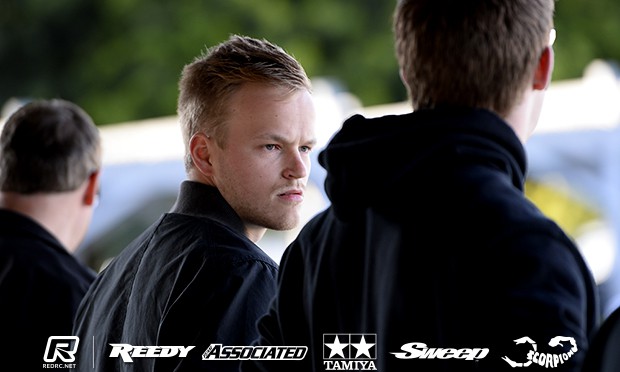 His first visit to Tamiya Raceway, after a poor start to the day Krapp turned things around to put himself third and in contention for an overall podium finish. Unable to get by JJ Wang in the final race, he said he was a little disappointed with second but complimented Wang on his driving saying the only way it would have been possible to get by him would have been to drive over him.  Taking a third win of the event and 2 second places he said 'it was a good day' and with a podium within reach he would 'give it everything tomorrow'.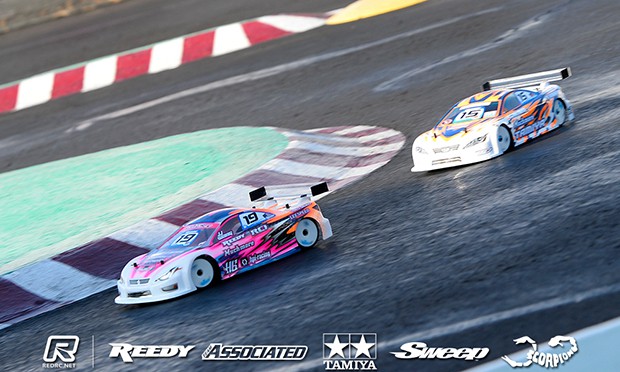 Giving HB its first win of the event, Wang response to seeing off the pressure from Krapp was 'Finally I did it, I'm super happy'.  Having shown great speed in a number of his races but not having had any luck, the 17-year-old from Shanghai said his PRO-5 was a little difficult to drive following 'a few contacts in the previous race' that left him with an unbalanced tyre. Aware of the problem before the start, drivers having to run each set of the handout Sweep tyres for two race, he said he drove 'super careful' but knew if he kept on his line and stayed off the curbs he could make it hard for anyone to pass him and that's exactly what he achieved.  Becoming the 11th driver of the 27 car field to win he said he feels his luck has finally changed and he is now looking forward to seeing what tomorrow brings.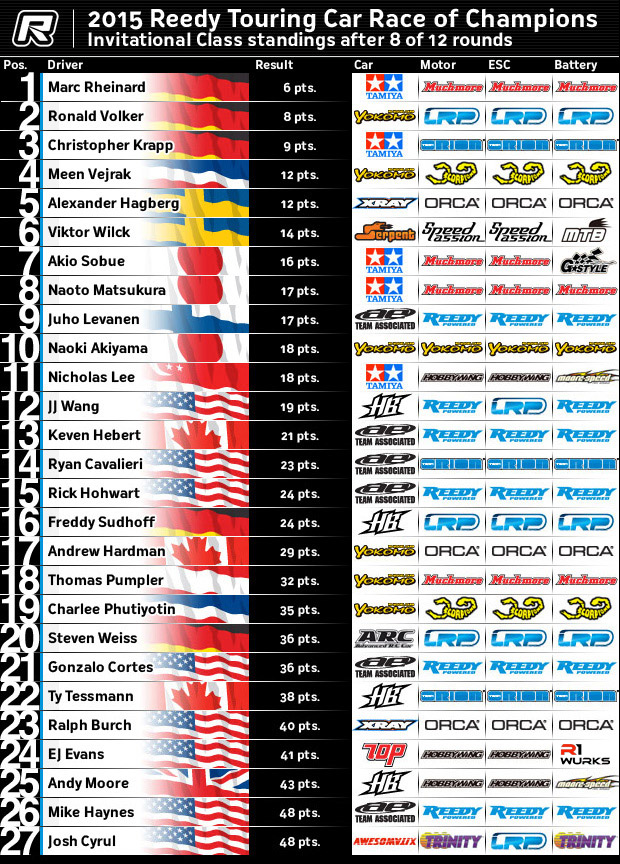 View the event image gallery here.

---