July 11, 2015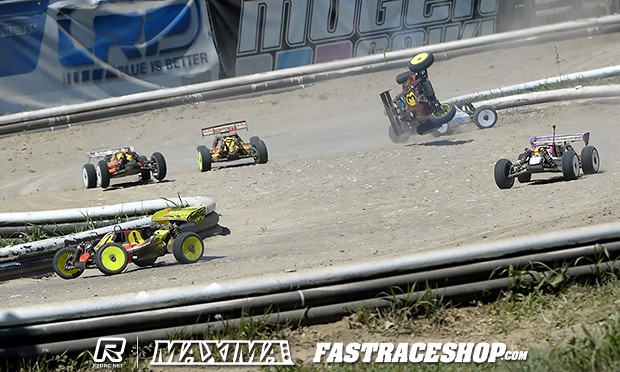 David Ronnefalk will start his quest for a 3rd consecutive European title from pole position after winning his Semi at the Ongaroring in Italy.  The HB driver won the first of the encounters ahead of Top Qualifier Elliott Boots and Euro B Champion Riccardo Berton.  Entertaining the crowds from the start of the 20-minutes right through to the finish, a chaotic second Semi would see Davide Ongaro claim an easy win over 2014 Runner-up Martin Wollanka as all hell broke loose behind.  Suffering a flame out that dropped him to 8th, Robert Batlle would work his way back through the field despite getting knocked around in a race that would see Martin Bayer loose his place in the final after a 10-second penalty was issued for contact with Marco Baruffolo right before the chequered flag.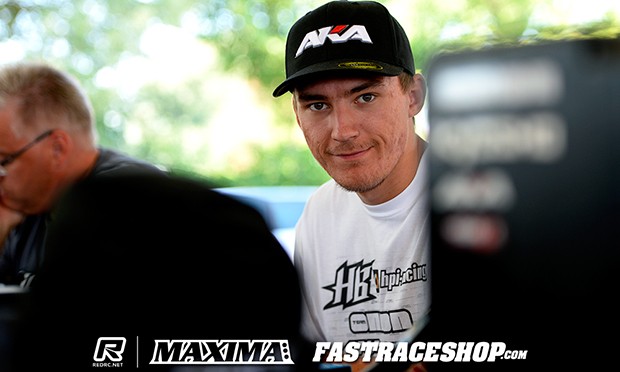 Describing his race as 'safe', Ronnefalk said at the beginning he was happy just following Boots and while 'others were a little faster' it was his own consistency that was key to the race.  Suffering only one incident when he came into the brick section too fast and couldn't get his D815 stopped in time causing him to hit Alex Zanchettin, on whom he waited to give back position, he said the rest of the race 'was good'.  Looking to the 45-minute final, the Swede said he was feeling good but added with the track 'now pretty bad' having got 'really rough' it was going to be hard to run a consistent race due to the conditions.  Unfortunately for former champion Yannick Aigoin a broken clutch would force his retirement with drive issues also hitting Neil Cragg.  In contention for the win, the Associated driver would lose rear drive.  'Letting everyone else crash' while he was 'just driving around' Cragg said it was 'a shitty end to a tough week'.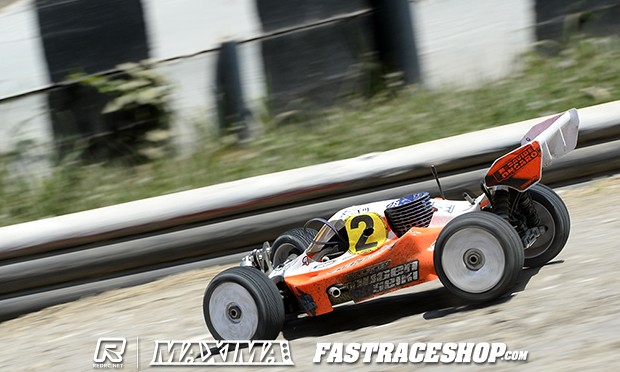 With 14-year-old Ongaro in no way fazed to battle with 2012 World Champion Batlle in the final, the Mugen driver got by his senior team mate after an early mistake from the Spaniard.  Batlle would retake the lead but just as he was about to make his first stop, his MBX-7R came to a stop one corner after the loop.  Luckily it didn't cut 2 corners early, the former 2-time champion said he could feel he was on the limit earlier in the lap and as a result was trying to at least just nurse it to the line.  Knowing the engine was rich and planning to lean it out during the stop, he lost around 14-seconds to his rivals in the first round of fuel stops as marshals returned his car to the pitlane.  Describing the race as 'a crazy Semi final', Batlle continued 'there were crashes everywhere and no one showed respect for each other.  It was completely mad'.  Looking to the final in which he will start 7th on the 12 car grid, he said he would 'at least try to make a clean start and then make it happen'.  Asked about Ongaro matching his pace he said he was 'ok with that' and he was 'happy with his car'.  The biggest name to not progress from the Semi B was 2012 Champion Darren Bloomfield, the Agama driver one of those coming off worst in the frantic battle for bump up positions.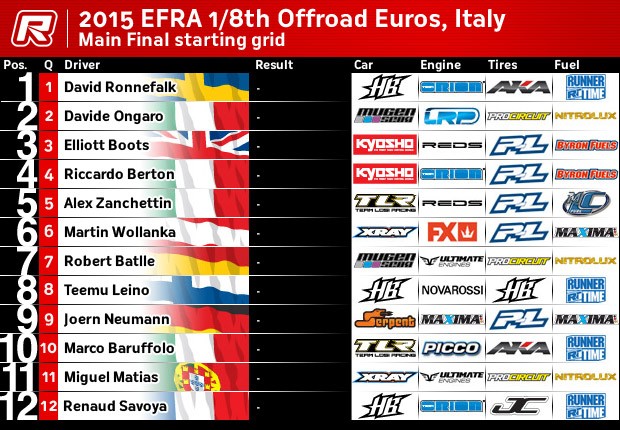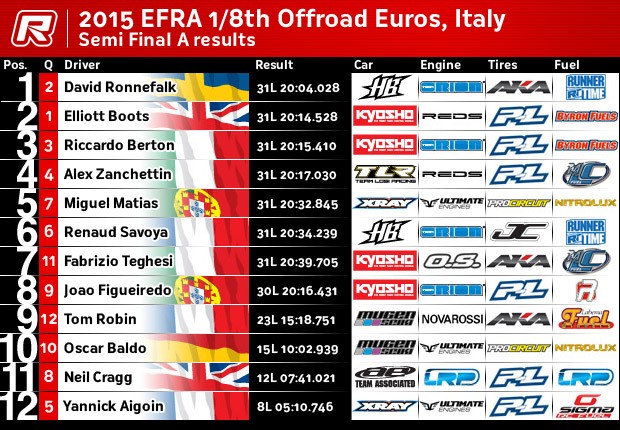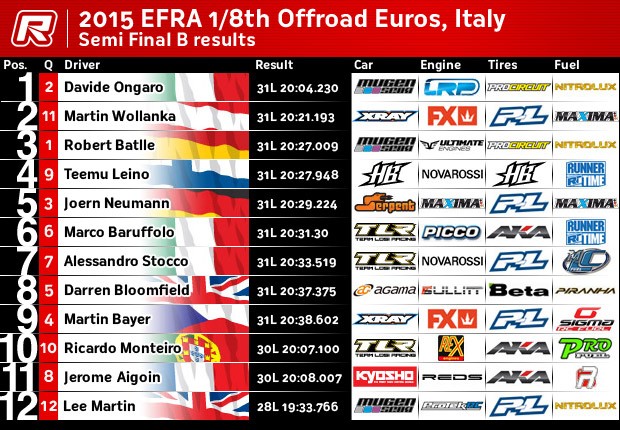 View the complete results here.
View our event image gallery here.

---