October 10, 2015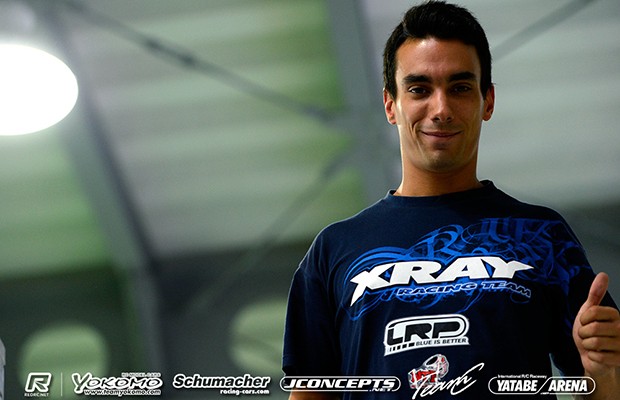 Bruno Coelho has won the opening A-Main at the 1:10 4WD World Championships in Japan however the Top Qualifier's win over Naoto Matsukura would be controversial.  Making a mistake at the tabletop causing his Xray to land off the side of the jump and onto the next section of the track, while he would wait on the chasing pack his rivals felt he should have given position as the error led to him shortcutting the track.  Resuming ahead of second place starter Michal Orlowski, Coelho would go on to win the 5-minute encounter by 2.3 second from Matsukura with David Ronnefalk completing the Top 3.  Unfortunately for Orlowski he would make a mistake on lap 3 that would drop him to 9th from where he could only recover to 6th.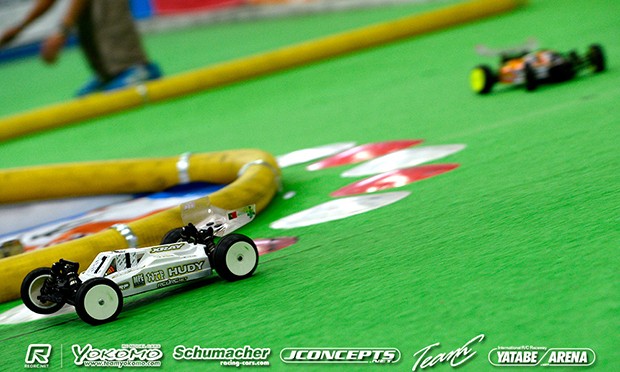 Commenting on his win, Coelho said 'it was almost perfect'.  Giving his view of his mistake the 22-year-old said', I made a mistake at the table top but already had a good lead but I still wait for second to be on my rear and I think it was fair'  Resuming racing after his accident in front of Orlowski he said after that the rest of the race was perfect and while Matsukura would close a little and then crash, he was able to drive within himself to the finish.  'Super happy' with his XB4 he said the plan for A2 was to 'try repeat A1 but without that one mistake'.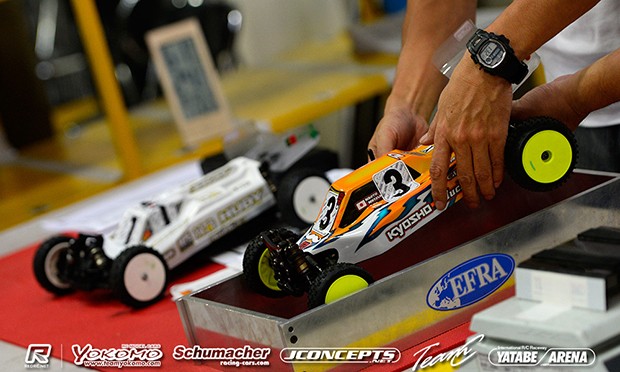 Matsukura was pleased with his start and said Orlowski's crash made things a little easier.  Feeling 'Bruno's shortcut was unfair' he said he tried to put pressure on the No.1 car and a mistake in front of the drivers stand 'let Bruno go' and despite setting the fastest lap the gap was too much to pull back.  A driver not to relish the past the always spectacular driver said 'I go for it next one'.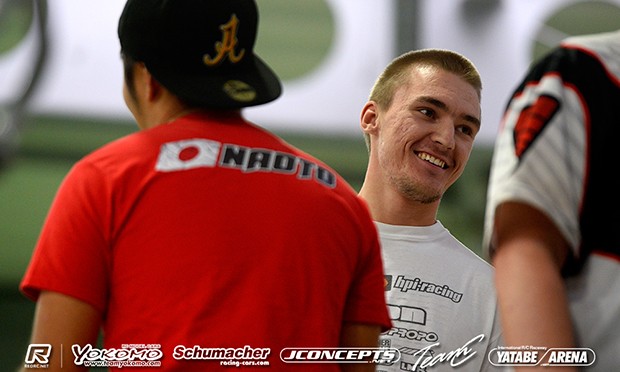 Ronnefalk said after 'a decent start' he made one mistake that was enough to stop him from capitalising on both of Matsukura's crashes.  The HB driver said his D413 was good and while he did manage to close on Matsukura in the final laps he settled for position saying he 'didn't want to mess up a 3rd'.  Running 4th when Coelho got it wrong at the table top, the Swede felt his rival 'gained position'.  He continued 'He should have at least let Naoto and Michal passed' adding 'its nothing against Coelho but IFMAR should have done something'.
The driver to first come upon the recovering Coelho, Orlowski also felt the Top Qualifier should have given up position saying he should have been content with being lucky his car didn't need marshalling following his mistake.  Commenting on his own race, the Schumacher driver said 'the start was ok but Naoto was pushing pretty hard and under pressure I made a mistake'.  'I tried my best to get back position but the main problem was only my nerves'.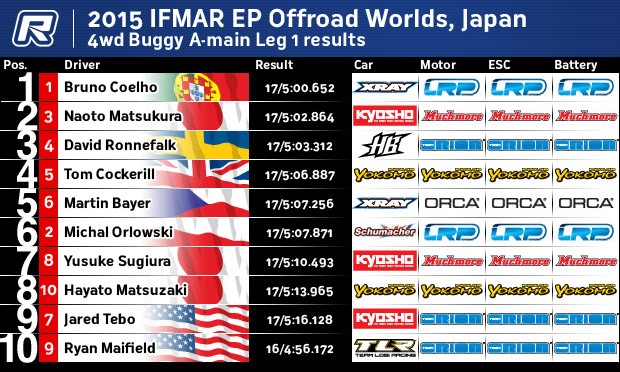 View our full event image gallery here.
---