October 9, 2015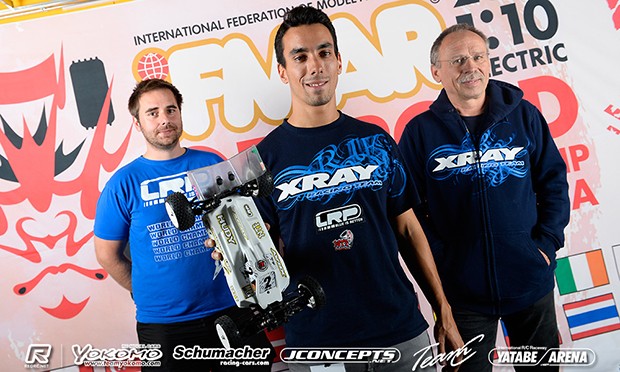 It is turning out to be a World Championships at which the rookies are making their mark with Spencer Rivkin winning the 2WD World title earlier in the week and now Bruno Coelho securing the overall TQ in 4WD on his 1:10 Offroad Worlds debut.  Unlike 2WD qualifying when the Top Qualifier was decided in the fifth & final round on the morning of the finals, Coelho got the job done early in a dramatic fourth qualifier which brings Day 2 of the 4WD action to a close.  Running at the top of the timing monitors 3-seconds clear of his rivals, the Xray driver would find himself being instructed by referee Dallas Mathiesen to open to allow 2nd placed Naoto Matsukura through.  Having passed Matsukura following a mistake by the Japanese driver, Coelho eventually heeded the strange instruction, Matsukura would try to close the gap but with time running out a stripped spur gear in the last sequence of corners before the finishing straight denied a Q5 showdown.  Coasting his Kyosho across the loop, Matsuskura with still get second behind Coelho with Michal Orlowski completing the Top 3.  Two drivers that went head to head at last year's Touring Car World Championship, Matsukura coming out on top, a good Q5 for the Japanese star would set the stage for a re-match.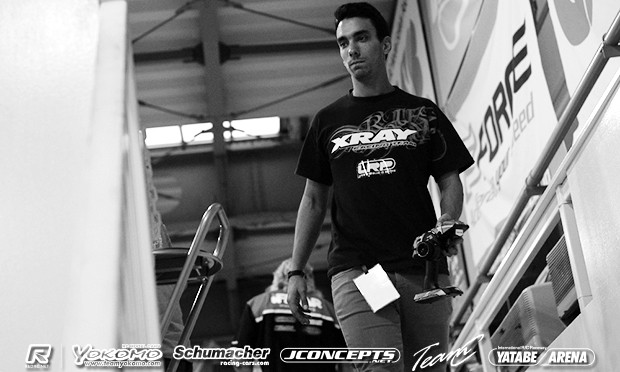 Exchanging words with Mathiesen after the qualifier, Coelho said their was 'no logic' in the call made.  Giving his view of things the 22-year-old said 'Naoto made a mistake which let me by. After this I changed completely my driving so as to control my TQ pace instead of pushing like I did when I was behind Naoto.  I don't understand the logic of asking the driver who is first to open'.  He continued 'I won't say I was frustrated but more disappointed and it caused me to make two mistakes'.  With his team-mate Martin Bayer, who at this years 1:8 Offroad European Championships lost his place in the Main final due to controversial decision by Mathiesen, telling him to 'forget the negative' Coelho said 'Of course I'm super happy to TQ not just for me but the whole team'.  A driver who has just completed his first full year as a professional driver since bursting onto the scene at the Touring Car Worlds in Florida and then being signed up full time by Xray, he continued, 'everyone has worked really hard, particularly in the 2-weeks before the race.  I only did 10% of the work or less Martin (Bayer) did most of it'.  Asked about the finals, the hero of Portugal said 'having 9 guys behind me is completely different to doing your own thing in qualifying.  It will be much more pressure, its going to be like being hunted'.  Expecting overtaking to be 'almost impossible' due to the high traction of the astro turf with everyone running the same line he said while you never know the key was going to be to put in clean mistake free races.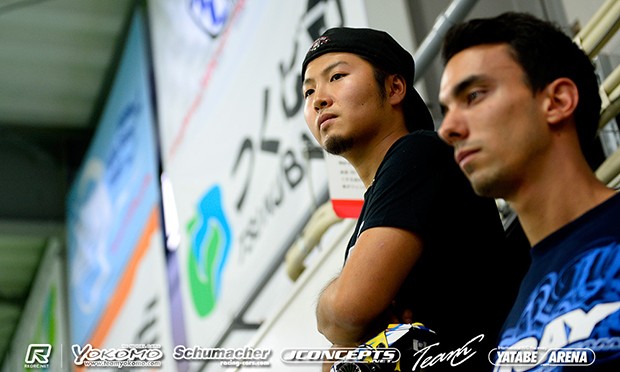 Offering his congratulations to Coelho, Matsukura said he is looking forward to racing his touring car rival.  With a P8 for Q2, he said he needs a 2nd or better in the morning's final qualifier to ensure he starts 2nd joking 'last time the TQ won but this time it will be the reverse'.  Setting the fastest lap of Q4, he described his Lazer ZX6 as 'super nice to drive' highlighting how he was able to pull away from Coelho before the spur gear let go.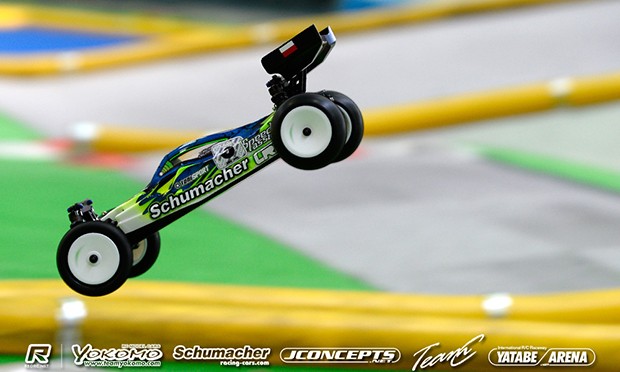 After making 'lots of mistakes' in Q3 as a result of being 'not fully concentrated', Orlowski said he went into Q4 aiming for a safe run.  Wanting to ensure he didn't have to go into Q5 looking for a result to make the A-Main, the European Champion said the safe approach worked 'really good'.  Looking on target to start 3rd, the 14-year-old said this position was better than 'having Matsukura behind you on his own track'.  He added with the Warm-up Race winner also slightly faster than Coelho he would just try to keep pace and wait to see what happens.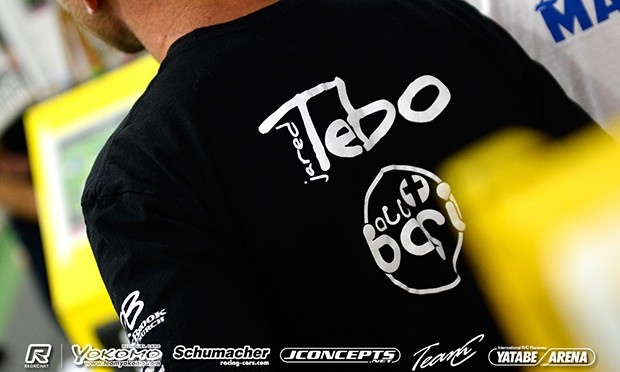 2WD Top Qualifier Jared Tebo would achieve the best result of the day for the Americans taking his Kyosho to fourth in the penultimate qualifier.  Saying 'that was good', the former 4WD Champion said 'my car has been decent all day but a little difficult and for that one I made it a little easier to drive which let me get a clean run' adding 'I've been on the pace every run but just crashed'.  With only a 16, a 13 and a 17 from the opening three qualifiers, the American who sits 12th overnight said 'I need to do it again tomorrow' implying a clean run is essential to him having any chance of making the A-Main.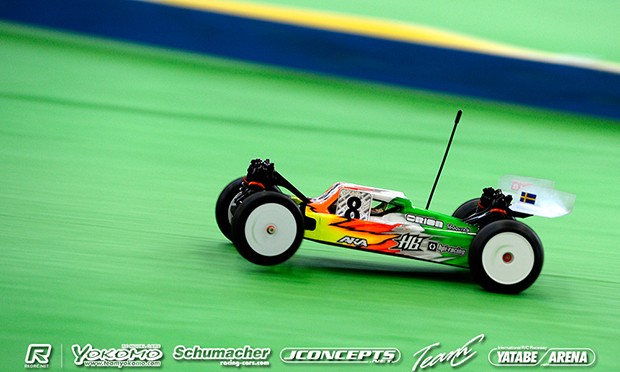 Sitting fourth overnight, HB's David Ronnefalk would only get 17th for the round having posted Top 4 times in his previous qualifiers.  The Swede said he was 'trying to find the limit' and 'drove harder' but this approach ended up being 'slower and more risky'.  Happy that his D413 has good pace he said 'the key is to keep it smooth' and he will revert to how he ran in Q3 when he got a P3 just a second of the TQ pace.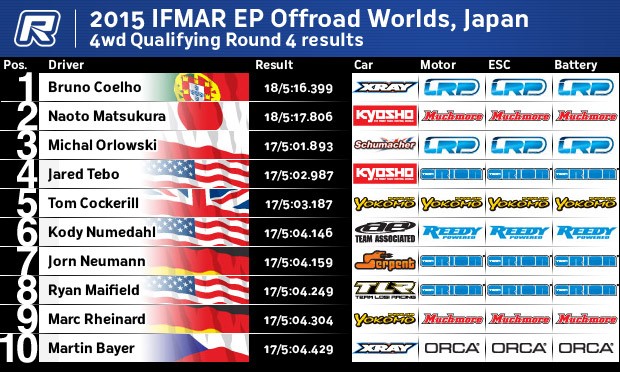 View the complete overall qualifying standings after Rd4 here (PDF).
View our full event image gallery here.
---