December 5, 2015
Ryan Cavalieri has TQ'd the opening round of 2WD Mod Buggy Qualifying at the JConcepts Indoor National Series Finals in Omaha.  Racing for the first time on the HobbyTown USA Hobby Plex indoor track, the Associated driver was the only one to run 16-laps to top the times from practice top seed & last year's winner Jared Tebo.  9/10th back on Tebo, World Champion Spencer Rivkin would complete the Top 3 ahead of Ryan Maifield, the TLR driver clearly unhappy with his opening performance.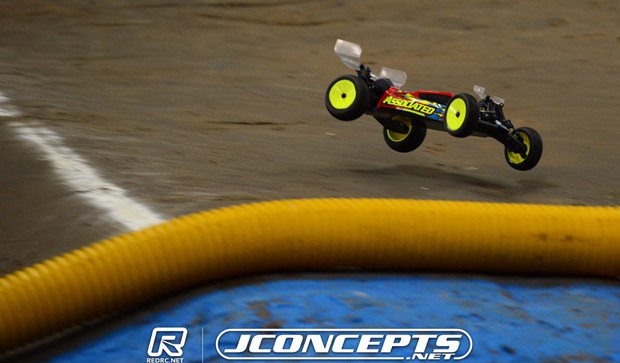 Second fastest in practice yesterday, Cavalieri said 'I just drove a little better than last night. The car had the same speed but I was a little more awake today'.  Starting behind Tebo but managing to get passed his rival early on, he said once in front his focus was to 'maintain it (the TQ pace) and do nothing stupid' adding 'traffic in front was (his) biggest worry'.  While he felt the track was a little drier today he will leave his Orion powered B5M unchanged for Q2.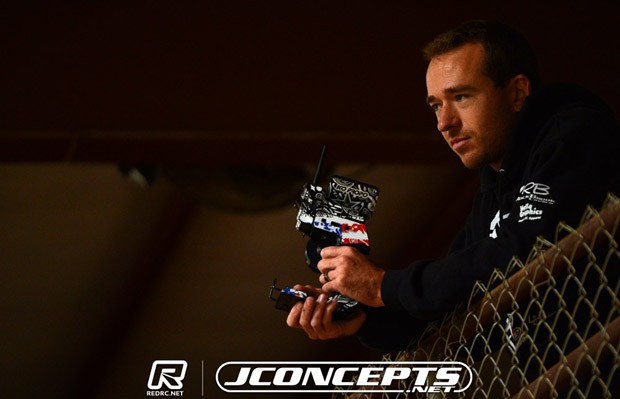 'Pretty good' was how Tebo summed up his Q1 performance.  Suffering a couple of mistakes, one costly one coming through traffic near the end which required him to be marshalled, the factory Kyosho driver said 'I'm having a hard time being really consistent in spots (of the track)'.  He added 'the car felt good but its missing a little something' and he will 'try a couple of things for the next one'.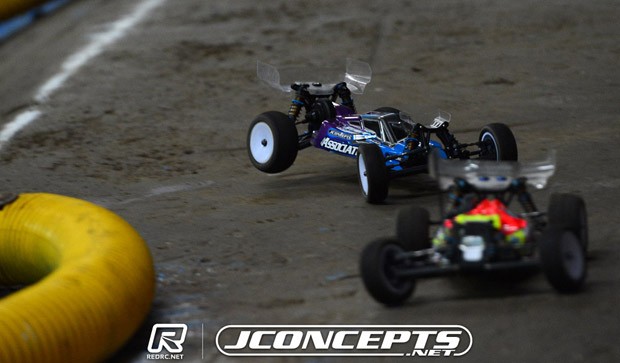 After catching the piping on his opening two laps, Rivkin said he needs to drive a little more conservative at the start of Q2.  The 17-year-old said after his untidy start, he was able to catch the leaders and setting the fastest lap of the race he said 'if you take away mistakes I would have been really close with them'.  Happy with his Reedy powered B5M he will leave it unchanged for Q2.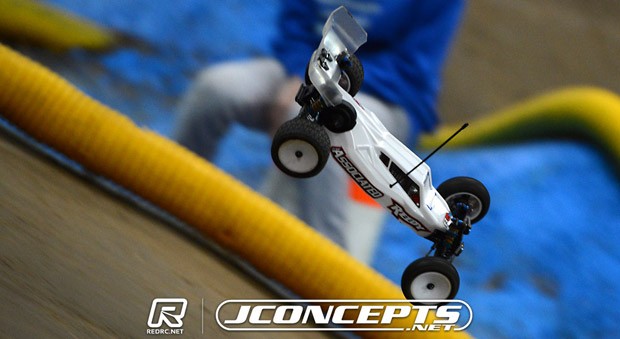 Fifth fastest, having struggled in seeding practice leaving him to run in the second fastest heat, Brent Thielke described his result as 'not too bad'.  Making a number of changes to his B5M, the Team Associated Team Manager said 'in the warm-up it didn't feel that good' and so he took it easy over the 5-minutes but 'for the heat (he'd) take it'.  Feeling his tyres were 'too squirmy' for Q2 he will run a different set of JConcepts Dirt Webs feeling his current set was possibly over sauced.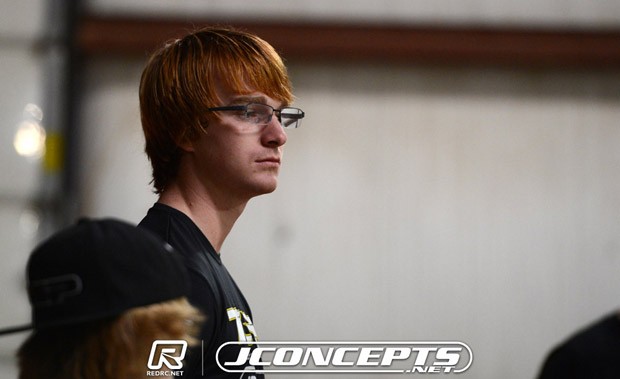 Completing the Top 6, Taylor Larsen said he 'wasn't expecting it'.  The 17-year-old TLR driver said he 'didn't think the consistency was going to be there' but his 22 3.0 felt really good adding he was 'not sure if the track had come to the car'.  Planning to leave the car as is for Q2 he said the only thing he would be doing different would be to 'drive a little harder'.
View our event image gallery here.

---