December 6, 2015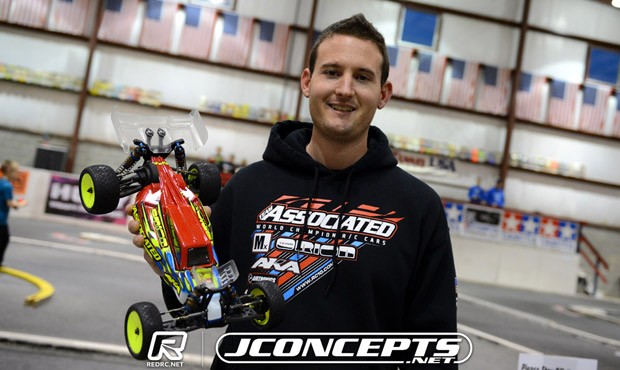 Ryan Cavalieri is the 2WD Mod Buggy Top Qualifier at the JConcepts Indoor National Series Finals in Omaha, Nebraska.  The Associated driver claimed an early pole position for the biggest class at the Hobby Plex hosted event when he backed up his Q1 topping performance with another TQ run ahead of Jared Tebo in the second of the three qualifying rounds.  The Top 4 for Q2 would be a repeat of Q1 with World Champion Spencer Rivkin again completing the Top 3 ahead of his mentor Ryan Maifield.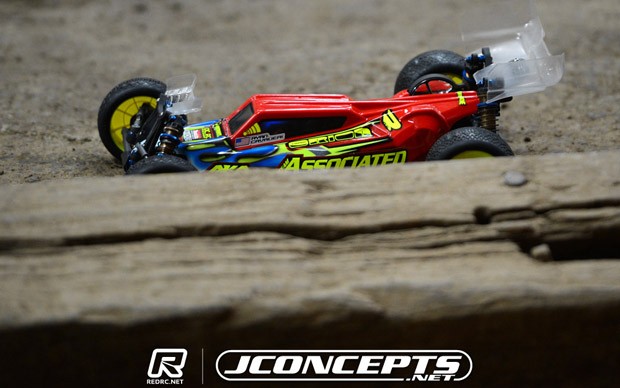 Happy to wrap up the overall TQ early, on what is his first race on the facilities' indoor dirt track, Cavalieri said he 'just drove the same (as Q1), made no mistakes, and got around traffic'.  The reigning US National Champion who was the only one to do 16-laps in Q1 admitted however he 'was pushed a little more this time' and referring to pressure from Tebo added 'I worked for it this time', Tebo managing a 16-lap pace the second time of asking even with a mistake on the final lap.  With the final qualifier effectively now a 5-minute test for Cavalieri, he said the only change he would make would be to switch tyres so as to save his current set of AKAs for tomorrow's finals.  Asked about racing on the track he said with drivers throwing the cars around more than normal he is happy to be starting out front as its hard to follow when the car in front is sliding around.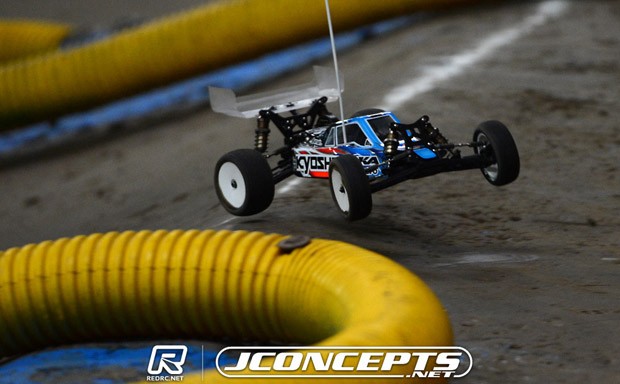 Despite setting the fastest lap, Tebo said he was a little frustrated with his car in Q2.  With the grip coming up, he said the rear end of his RB6 was leaning too much as a result.  This in turn was causing the rear end to snap out, leading to his two mistakes over the 5-minutes and its a problem he said he 'need(s) to figure out' for Q3.  Although on target for second on the grid with his P2 runs, a TQ run from Rivkin in Q3 could push him back to third.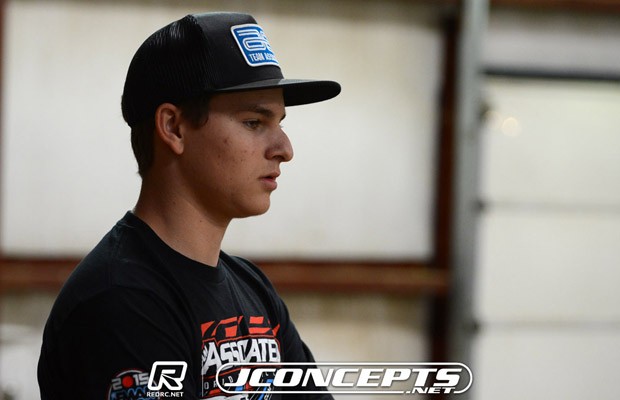 Commenting on his second qualifier a much happier Rivkin said 'OK it wasn't a TQ run but it went really well as I finally got a clean run with no wrecks'. Despite some 'difficulty with traffic',  the 17-year-old said 'I'm driving better now so thats good' and 'if I TQ the next one I can get second (on the grid) so thats what I'll be targeting'.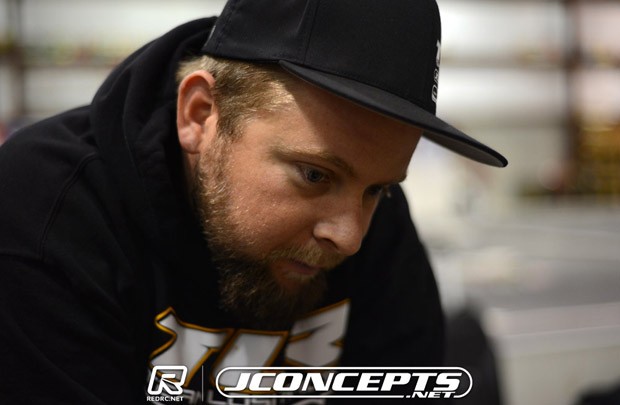 Having been unhappy with his Q1 performance Maifield said 'it went better but I'm still trying to figure out everything with the new car'.  Racing the new TLR22 3.0 on dirt for the first time this weekend and having changed his set-up after suffering from no rear grip in Q1 he said he now 'had way too much traction so the car can't get around 180 corners'. He said he just needs more time to figure out getting the right balance with set-up changes and 'what the new beast likes' adding that its harder when your up against quys who know their cars better.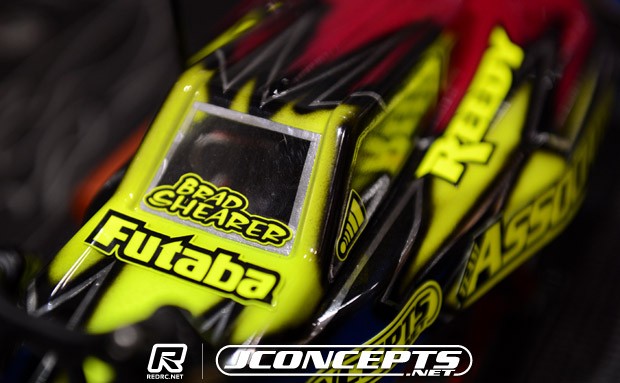 Wisconsin driver Brad Shearer would set the fifth fastest time.  The Associated driver said his improved pace came from 'just getting the tyres right'.  Planning to go to a taller pin for Q3 due to it being later in the day he said 'other than that its been all standard procedure'.  Suffering one little bobble in Q2 he said that was something he would work on cleaning up for the next one.  Behind Shearer, Kyosho driver Kendall Welch completed the Top 6 just ahead of TLR's Taylor Larsen.
View our event image gallery here.

---